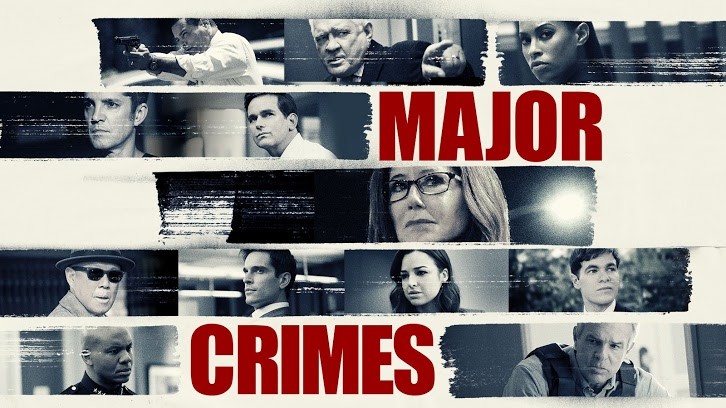 This Tuesday, Major Crimes will be returning for a 6th and final season. Their premiere episode, titled "Sanctuary City: Part 1", will focus on the disappearance of three 15-year-old boys whom vanish from a Catholic high school field trip. New Assistant Chief Mason (Leonard Roberts) orders Major Crimes to treat their disappearance as a critical missing case. Major Crimes isn't too ecstatic to investigate the missing of three teenagers, who may or may not have just decided to skip out on a field trip. But when one of the boys' backpacks, which contains his insulin injections, is found, it becomes a matter of life and death. The investigation also brings up issues for Commander Sharon Raydor (Mary McDonnell), whom happens to be a devout Catholic and has ties to one of the priests at the high school.

In addition to the missing the boys, Sharon receives more evidence that serial killer Phillip Stroh (Billy Burke) may be returning to Los Angeles and she worries what that might mean for Rusty (Graham Patrick Martin).

It's been a great 12-year run for creator James Duff, from The Closer to Major Crimes. Though I'm sad to see Major Crimes bid farewell, I'm confident they're not going to let long-time fans down. The next 13 episodes are definitely going to be one heck of a ride, with Sharon and Andy Flynn's (Tony Denison) wedding to come and Stroh's possible return. Will Sharon and Andy be able to make it down the aisle? Will Stroh make an appearance and wreak havoc on Sharon and Rusty's lives? Will Rusty be able to have a 'happily ever after' ending with Sharon and Andy?

You can check out the promo for the October 31st episode here:


And make sure you catch the "Sanctuary City: Part 1" episode of
Major Crimes
, premiering Tuesday, Oct. 31, at 9 p.m. on TNT.