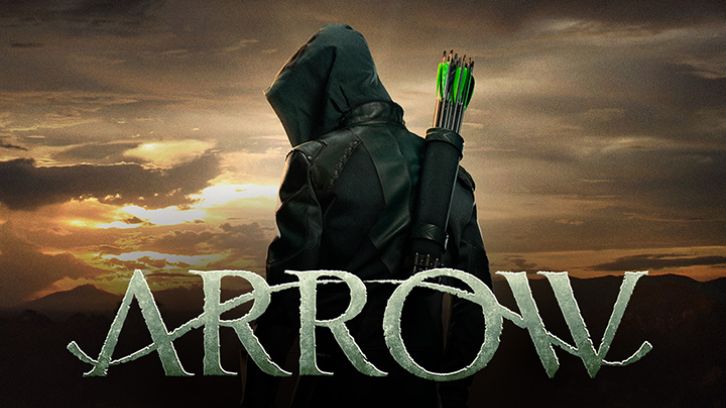 Manu Bennett says he and Arrow showrunner Marc Guggenheim have discussed the idea of what a Deathstroke television series could look like, despite Warner Brothers limiting the amount its DC characters can be used on the small screen.

Bennett, who reprised his role as Slade Wilson in Arrow's fifth season finale, "Lian Yu", having been absent for two seasons, told press at MCM Comic Con in London on Saturday that he would love to do it, were it to be possible.

"Marc Guggenheim and I talked about a Deathstroke TV series and it would be awesome," he said. "If we could make it R-rated, if we could maybe leap onto another network platform that we could be at that level, make it Logan-esque and all that sort of stuff, Marc and I could write that series.

"But it's not our property to say. I know the fanbase out there would be keen for it."

"Marc Guggenheim has been fairly honest with me in the way that he's been constrained, you might say, in terms of how to include Deathstroke in the Arrow series. Warner Brothers' adult company, the film branch, have made it not possible to use certain characters on the TV show.

"[It's] kind of a shame but who am I to say? At the end of the day, that's their property and they've got to treat it in the way that they think is best in order to make the impact."

Joe Manganiello was cast to appear as Deathstroke in "The Batman", which is set to be released in 2018.

Bennett's Slade appeared again in the recent season six premiere as Oliver Queen (Stephen Amell) gave him information on how to locate his son, Joe, with Australian Liam Hall set to feature as the character in episodes five and six of this season.

EW reported in September that the arc will pick up with Joe, after years of combat in secret Australian military A.S.I.S., fighting to survive in a Kasnian prison under an alias, Kane Wolfman.

Bennett said: "Oliver's gonna help me go find my boy."

"Slade, with his own son, has got a whole different variation of vulnerabilities, responsibilities, fears that you're losing control of a child of your own. I was so happy at the end and so were the two directors. They were so happy, and we worked so hard to make it something wonderful.

"It was so challenging in so many ways to play this new Slade Wilson, and I think the audience is going to be both surprised and interested and hopefully satisfied by the way that Marc Guggenheim wrote this compelling two-episode part of this season.

"Liam and I met and of course very quickly you have to try to form a bond. He's seen all my stuff so I could tell he was a little bit intimidated.

"We sat there and we looked at each other and we started saying the lines while we were studying each other as people, trying to notice what we could see about each other, more deeply in each other's eyes, read the connection.

"And we applied that when it came to our first scene, and it worked so well. Unless you can really get that connection in there, you can tell if they're father and son or not, or whether they're just acting father and son."

Bennett also cleared up an unusual scenario that took place earlier in 2017, when he insisted on Twitter that he was not returning to Arrow after Amell tweeted a photo in April that hinted at a reprisal.

Despite this, Bennett did his best to dissuade fans from believing the series star, and clarified in London that it was purely to maintain the surprise.

"What happened was there was an ongoing discussion about coming back to Arrow, and before that discussion had even eventuated, before even a contract had been signed, my colleague, Mr. Amell, stated something online and it just wasn't appropriate at the time.

"I hate it when social media starts ruining the surprise. As far as I was concerned it was about keeping the surprise active so that viewers could enjoy it when it happened rather than just reading it on some tweet.

"In the end, Marc Guggenheim really played along with it with me and in the end we were laughing at each other at how effective it ended up being."

Arrow airs Thursdays at 9pm on The CW.

---