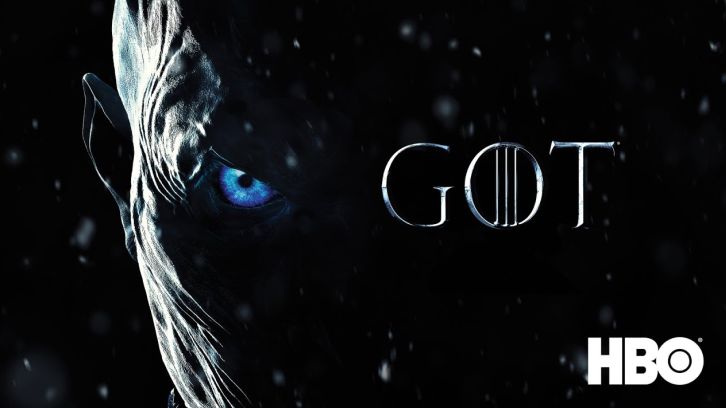 We'll update this thread with all casting news and snippets for Season 8.


9th November 2017 - Young Girl Being Cast
We've learned that Game of Thrones is casting for a sad-eyed young girl (ages 9 – 11) for "one excellent scene with a leading cast member." This isn't one of the northern children we've come across before though- the notice specifically asks for someone with a neutral southern accent and not a northern accent. That indicates this child is going to pop up somewhere around King's Landing or thereabouts, as most characters on GoT are now clustered in the North. Cersei and her minions remain in the south however, and Jaime has only just left the capital in the finale, so they're the best candidates for the 'leading cast member' in question. Is the character one of Qyburn- or Varys'- little birds, or a poor urchin of the city? Or someone Jaime encounters on the road?
The role will be shooting December 8th in Northern Ireland, reportedly.
---
17th October 2017 - Marc Rissmann Joins Cast
According to his Spotlight CV and his agency, German actor Marc Rissmann will "join the cast of Game of Thrones in the 8th and final season of the show." The actor's resume helpfully tells us exactly which role he'll be playing in the season, and it will ring a bell with readers of George R.R. Martin's books: Harry Strickland, leader of the mercenary group known as the Golden Company! Last month's casting notices held a role for a "mercenary" that we speculated might be the show's loose rendition of Harry Strickland and it looks like we were right.
According to the original posted casting notice, this role is for two episodes.
---
5th October 2017 - Filming Until Next Summer
Even though season 8 will have Game of Thrones' fewest episodes ever, the production might spend as much time filming as before — increasing the evidence that GoT will return in 2019, skipping next year entirely.
Liam Cunningham, who plays Ser Davos Seaworth, told TV Guide on Thursday: "[The episodes are] definitely going to be bigger and what I hear is longer," he said. "We're filming right up until the summer. When you think about it, up until last season we'd have six months to do ten episodes, so we're [doing] way more than that for six episodes. So that obviously will translate into longer episodes."
GoT normally films for about six months. For the final season, GoT starts shooting this month. If the production continues filming "right up until summer" that's six months, at least, as Cunningham points out (and some rumors peg the season's length of production as even longer).
---
26th September 2017 - 7 Roles Being Cast
According to our sources, GoT is looking for a Mercenary, aged 35 – 50. He's described as an authoritative, fit, cool and charismatic military type. He'll be appearing in 2 episodes of season 8. The role requires he be able to ride a horse- no surprise for a mercenary on Thrones! The actor will be rehearsing in October, filming the week commencing December 11th, and then once again in May and June of 2018.
Next up we have a few small roles for the North!
First, we have a Northern farmer, aged 25 – 35. He's a straightforward honest man of simple tastes who works on the land. The role is currently scheduled to shoot the week commencing November 17th.
Second is a Sassy and attractive girl, aged 18 – 25. The character is a sexy and confident Northern girl playing a good, memorable one-scene part in one episode, playing opposite leading cast. Her part is currently set to shoot the week commencing November 6th.
Last up in the North we have a Northern sentry, aged 18 – 25. The show's looking for a characterful young Northern actor with great timing to play a small part opposite leading cast. This role is currently scheduled to shoot the first week of December.
Elsewhere, we'll be popping in to visit the Ironborn no doubt. GoT is looking for someone to play a Sailor, aged 35- 50. He's a rough-and ready sea-faring type with a weathered face and strong presence. This part is scheduled to shoot the week commencing December 11th.
Guard #1 is in his 20's, and is physically very fit, able to handle himself in any fight. He's scheduled to shoot in the first week of December. His looks aren't specified, coloring-wise, and there's no mention of accents, so this character could pop up anywhere.
Guard #2 is in his 30's. They're looking for an actor that's tall, and athletic with a military feel. The character is a professional clear-thinking guard who is dependable. The part has two days shooting on November 1st and 2nd in Spain and though it's a small one-line part, he does interact with leading cast. It's noted that the role is being cast with a white actor in this instance. But what this casting notice really does is confirm for us that Game of Thrones will be in Spain in November!
---
26th September 2017 - Miguel Sapochnik & David Nutter Returning to Direct
First: Miguel Sapochnik will return for the eighth-and-final season of Game of Thrones (which will consist of six episodes total). Sapochnik won an Emmy for his work on season 6, where he helmed two of the hit drama's finest hours — "The Battle of the Bastards" and "The Winds of Winter." Sapochnik then took a break from GoT for season 7 to shoot the pilot for Netflix's upcoming sci-fi drama Altered Carbon, and is now back to focus on Thrones for at least the next year.
Next up is the great David Nutter — the show's other Emmy winner for best direction. Nutter is a revered industry veteran, dubbed "the pilot whisperer" for his ability to successfully launch new shows. His credits range from The X-Files to ER to The Flash. Nutter helmed six previous GoT episodes, including season 5 finale, "Mother's Mercy," and season 3's infamous Red Wedding episode, "The Rains of Castamere." (Yes, that the director of The Red Wedding is returning has us a bit worried about some of our beloved characters too).
Yet neither Sapochnik nor Nutter will direct the show's final episode. That honor is going to GoT showrunners David Benioff and Dan Weiss, who previously directed several other episodes early in the show's run (such as "Walk of Punishment" and "Two Swords"). The decision continues a tradition of creators of acclaimed serialized cable dramas helming their own finales — such as David Chase for The Sopranos, Vince Gilligan for Breaking Bad, and Matthew Weiner for Mad Men.
---
14th September 2017 - 2 Roles Being Cast
Both of the new roles are for children!
The first role we've learned about is for a Northern Girl. The character will be around age 8, but they are open to seeing actresses older than this, up to age 10. The role is described as being a straight-talking Northern-accented girl, someone remarkable for her dauntlessness and integrity. According to the write-up, she's been brought up in a family of soldiers and shares their fearlessness. The part is said to be a "very nice stand-out part for a strong-minded young girl with a fighting spirit."
The role of the Northern Girl is currently set to shoot during the week commencing November 17th.
Game of Thrones is also searching for a Boy aged 8 – 12, with a physically fit and agile look, someone with a good, distinctive face. He's described as being from a poor background, a boy who has to fight to make his way in the world. The description we saw mentions that they need an actor who can "completely own the scenes that he appears in," hinting at multiple scenes. No coloring or height was noted, for what it's worth.
---