Fear The Walking Dead returned on Sunday with an explosive two-hour episode, picking up with the aftermath of Jeremiah's (Dayton Callie) death.

Nick (Frank Dillane) and Troy (Daniel Sharman) seemed to have become all buddy-buddy, both going on killing trips together. It's a bit weird seeing them all friendly like that, especially knowing the madness that Troy is capable of. Troy, being the reckless person that he is, starts a firefight between the Nation and himself because of his refusal to give up some weapons in the arsenal (and also for pulling a gun on Nick, Madison and Walker when they show up). Nick (who stayed behind to try and convince his friend to give up) confesses to Troy that it was him who killed Jeremiah, leaving him stunned. He finally gives up his weapon. As a punishment for the stunt he pulled, Troy is exiled from the ranch and Nick is imprisoned in an outhouse for Jeremiah's death. Troy is driven into the desert by Madison and one of Walker's men. Troy gets a hold of the man's knife, killing him. Madison holds a gun on him and orders him to leave. And that's the last we see of Troy… For now. I don't like Troy, I really don't. He's scary and reckless and just an overall idiot. Sending him into exile was definitely a smart decision, as his presence is kind of a threat to the safety of not just Walker's people but also the ranch and Maddie's family. But do I want to see him die and turn? Well, not just yet. It will be interesting to see if he makes another appearance and what will happen if (or, when) we do.

Alicia (Alycia Debnam-Carey) and her new beau Jake (Sam Underwood) might be a tad bit in over their heads. After uncovering the ranch only has six weeks worth of water left, the ranch descends into chaos. Nick, released from his tortuous time in the outhouse, learns that a group of ranchers want to organize a coup against the Nation. However, before the coup can begin, they witness Alicia constructing another well on the Nation's land, inspiring everyone from both side to participate in saving their ranch. Not sure if it'll be successful, but its a start.

Qaletqa Walker (Michael Greyeyes) and the Nation roll up to the ranch, to let them know that the grudge between both groups is over because of Jeremiah's "sacrifice". In fact, he wants both groups to band together to face "what's outside". Madison (Kim Dickens) and himself leave the ranch for the nearby arena where a large auctioning market has been set up to bargain for more water. When they arrive, Madison runs into an old friend: Victor Strand (Colman Domingo). However, Strand is on the run after being targeted by the resident authorities for failing to pay his debts. He is later captured and forced to fight walkers on the outer grounds until death. Fortunately for him, his saving grace Madison after she steals the gold that Walker had intended to use for the water to save him. To repay her, she orders Strand to show her where the dam is located. Well, hopefully, Strand doesn't backstab her. Honestly, I'm feeling some serious Maddie/Strand vibes though. They've been through a lot together, so maybe Strand will actually help her and not try to double cross her. But, as I always say, never judge a book by its cover. Just because they've been through hell and back, doesn't mean he'll help her. And since Daniel isn't too fond of Strand, this whole dam plan might backfire. But, who knows? Things could end up looking up for our trio...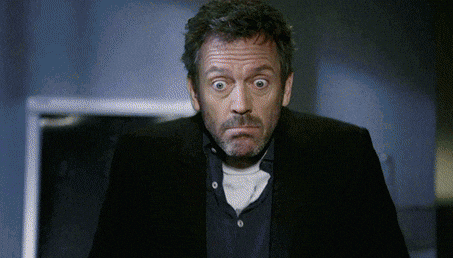 Meanwhile, back at the damn, we see Lola (Lisandra Tena), Daniel (Daniel Salazar) and Efrain distributing water to desperate people in the streets. A man accuses them of controlling the dam for personal gain and the crowd turns on them and attacks. The three of them rush to the truck and drive off.
With loads of questions still on my mind and no answers (yet), I'm excited to see how Season 3B progresses. Will Strand really lead Maddie and Walker to the dam? Will the people of the ranch and the Nation ever co-exist peacefully?
Fear The Walking Dead
airs Sunday at 9pm on AMC.