On this week's Fear The Walking Dead, Madison and company run into an old friend.

Well, ok, I admit that I was wrong. In a previous review, I may or may not have questioned Strand's credibility. He definitely followed through with his promise though. Strand's brilliant way of getting to the dam involved travelling underground, through a sewer. The putrid smells and the wonderful joy of dismembering a member of the infected stuck in a pipe definitely paid off, as they're met with the end of Daniel Salazar's gun at the end of the tunnel. Reunited at last, i guess.

Can we just take a minute and talk about that scene where Madison just "removes" the dead body like she does it a daily basis? I know it's gross, but honestly: it's so bada**.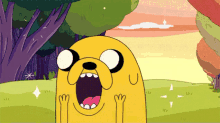 It seemed that, at first, Lola was unwilling (to say the least) to offer them anything. Though Daniel really wanted to oppose Lola's decision and help his friends, Daniel's loyalty to Lola was too strong. He was thankful that Ofelia was safe on the ranch, but he would rather continue life letting Ofelia believe that her father perished in that fire months ago. Even Qaletqa Walker seemed to have lost faith in Madison after the failed negotiations, and claimed that he would force all the previous inhabitants of the Ranch out to the dessert to save his people.
Just when all hope seemed to be lost, Madison was finally able to make a deal with Daniel and Lola (with the help of an exploding water tanker): 10,000 gallons a week until the rain comes, in exchange for guns and ammunition and Ofelia.
"All things come to those who wait." -Victor Strand
While our favourite trio was out having a blast and catching up with old friends, all hell seems to have broken loose back at the ranch. Will the ranch be standing when the trio return? Or will it be overrun by the undead? Will Madison be able to keep her promise and bring Ofelia to the dam?
Watch the promo for the next episode, titled 'Brother's Keeper'
here
:
Fear The Walking Dead
airs Sunday at 9pm on AMC.