If you think Code Black can't break my already fragile heart, you are wrong. What starts out as a severe apartment fire turns out to have a much deeper meaning to a certain doctor.

Multiple patients are brought into Angels Memorial from the scene of an apartment fire, including a guilt-ridden daughter, a suicidal mother, a mother who's been separated from her twin babies and the possible culprit.

The first few moments of the episode are so chaotic that my heart truly felt like it was racing a marathon. You would think that after two seasons of Code Black, I would finally get used to those heart-pounding moments that they love to incorporate during the first few minutes of their episodes.


Dr. Rollie Guthrie, played by the amazing
William Allen Young
, left his position as the attending physician in the ER and took on the role as the hospital's chaplain due to his diagnosis of Parkinson's Disease. Rollie is extremely wise and empathetic, so no doubt in my mind that he will excel in his new role.
So many cases occurred in this episode, but two cases were definitely very memorable:
Case #1:
A guilt-ridden daughter is brought in with her father. Before the fire broke out, the two were fighting. Lola, a talented church singer, wanted to head to New York to pursue a career on Broadway. Her father, Emmanuel, wanted her to stay in Los Angeles. It seems like a normal argument, one that is probably familiar with us since we've probably had them with our parents. Though our arguments probably weren't about something as extreme as moving across the country, but maybe they were about something small like going out with friends somewhere. Small things, probably. But what if some hateful words were the last things you ever said to them before they passed? What if the last thing your parents heard from you were of you denouncing the faith they so faithfully believed in?
Case #2:
What could possibly the most heartbreaking case of the whole episode is of a mother who is separated from her twin babies. The little boy is found and brought in moments after his mother. However, the daughter was found trapped in a room full of smoke. All attempts to save the little one fail, as she unfortunately dies while in the hyperbaric chamber with Dr. Elliot Dixon (
Noah Gray-Cabey
). The desperation on not just Dr. Dixon's face but also Dr. Guthrie and Dr. Noah Kean (
Emily Tyra
)'s face while they tried to save the little girl's life made me cry so hard that I could barely see straight. But the mother's reaction is what really brought me to my knees. No words are required as I'm sure everyone watching could feel her pain.
But, stop right there. If you think that's the end of the episode (and the end of this article)….
After multiple "open your eyes" prompts from Angels Memorial staff, we find out that Rollie did opt to do the Deep Brain Stimulation procedure. Turns out, our beloved Dr. Guthrie was in the OR this whole time. While "Fix You" by Coldplay played in the background, we were given a glimpse of Rollie's journey through life. The cases we saw were actually depictions of events that happened in his life: the death of his father, his children suffering from carbon monoxide poisoning, the death of the female twin and the eventual death of his wife by suicide.
Rollie's estranged son, Dr. Cole Guthrie (Cress Williams), appears at his fathers bedside and Rollie tearfully bares all to his son. He tells his son everything, including the fact he had a twin sister who died by carbon monoxide poisoning when they were just a year old. I sense that these two are on the road to recovery, physically and emotionally.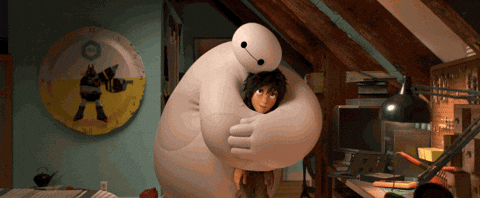 "Grief is illogical." -Dr. Leanne Rorish (
Marcia Gay Harden
)
The whole cast and
crew
honestly deserve an Emmy for this series. Every episode never fails to bring me to tears. This particular episode, however, broke my heart. Though I cry like a baby every time I watch the episodes, I absolutely love this show with all of my heart. I know it sounds ridiculous, but I do. The writing is superb and the acting is impeccable. You feel emotionally connected to not just the doctors, but also the patients. I honestly thought Rollie had decided to "move on" when he walked through those double doors from that church and into the light. But when Rollie opened his eyes and saw Leanne and Ethan and the whole gang, I couldn't help the tears that ran down my cheeks like Niagara Falls.
Their choice of music is also remarkable. I would compare this episode's "Fix You" to Grey's Anatomy's "How To Save A Life". Ask any Grey's fan and they'll tell you that the two most significant scenes associated with
The Fray
's "How To Save A Life" were when Dr. Callie Torres and her daughter were fighting for their lives and when Dr. Derek Shepherd died. During their season 11 finale, they used a much lighter rendition of the song (performed by
Nilu
). It helped signify a new beginning for not only Dr. Grey, but for her family as well. I definitely feel that "Fix You" is the Code Black version of "How To Save A Life". This song not only represents sadness, but also hope. Rollie may have had a sad and dark past, but his future is full of hope and promise for a better relationship with his son and a second chance at being an ER physician.
What did you think of the episode? ? Will Cole work towards having a better relationship with his old man? Share your thoughts in the comment section below!
'Code Black' airs every Wednesday on CBS at 10pm E.T.