Welcome back to Angels Memorial Hospital where, according to our favourite Dr. Leanne Rorish (Marcia Gay Harden), code blacks happen almost every night and our favourite residents from last season are now second year ER residents.

Rob Lowe joins the cast as Dr. Ethan Willis, a U.S. Army colonel with the United States Combat Casualty Care Research Program. According to Dr. Will Campbell (Boris Kodjoe), doctors are sent to Angels Memorial in that program once a year either "as a punishment for doing something wrong or a reward for doing something good". When asked which one Willis is, he just merely says "both". With a mysterious past and some slightly unorthodox medical skills under his belt, I am very excited to see his contribution to our stellar Angels Memorial team.

Dr. Mike Leighton (Tommy Dewey), director of the Residency Program and brother to Dr. Angus Leighton (Harry Ford), took a twenty foot fall out of a helicopter. Towards the end of the episode, he remained in a medically induced coma. It's honestly so hard to see Mike in such a state and Angus an emotional wreck. These two have such a great bond, and I honestly cannot imagine this duo less one person. Will Mike wake up? And, God forbid he doesn't (knock on wood), how will Angus react? One thing's for sure though: if the latter occurs, I'm not sure I want to be around to see Angus' reaction.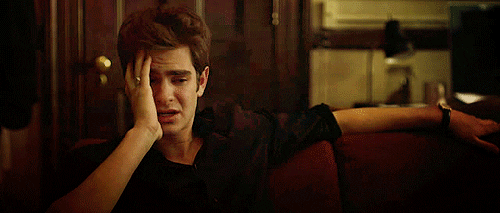 This week's cases involve a shark attack, a slightly awkward situation and some good 'ole family drama.
Case #1:
Two sisters, whom are fighting over the same boy, find themselves at Angels Memorial when the younger of the two and the boy are attacked by a shark. Families (siblings, really) may have their disagreements over everything and anything, it's alway important to know that, in the end, they are still family and love you no matter what.
Case #2:
A man is called to Angel Memorial on his wedding day because his father was found beaten up on the street. No one is perfect, but these two seem to have a pretty rocky past. But, family is family. The toast that the father writes for his boy will seriously bring you to tears.
Case #3:
A woman comes in with womanly-part issues and the first-year residents fight over a diagnoses. First year resident Dr. Charlotte Piel (
Nafessa Williams
) goes against Dr. Mario Savetti's (
Benjamin Hollingsworth
) orders, but ends up saving the patient. I must say, that is a pretty good ending to a first day as an ER resident.
Amid
Bonnie Somerville
(Dr. Christa Lorenson) and
Raza Jaffrey
's (Dr. Neal Hudson) departures comes three new first year ER residents:
Nafessa Williams
as Dr. Charlotte Piel,
Emily Tyra
as Dr. Noa Kean, and
Noah Gray-Cabey
as Dr. Eilliot Dixon.
Honestly, I love this show. I cry during every episode, but I seriously love this series with all my heart. I have to give a huge round of applause to the
writers
of the show too. The storylines are so on point and they really make you feel all the feels. It truly is unlike any medical drama out there. You not only feel for the doctors, but for the patients. You get emotionally invested in these cases and you root that the patients will survive, no matter how bad the situation is.
What was your reaction to the first episode of the second season? Will Dr. Mike Leighton wake up? And, if he doesn't, how do you with Angus will react? What's your take on Dr. Ethan Willis? What do you think happened in his past?
'Code Black' airs every Wednesday on CBS at 10pm E.T.