Don't you hate it when you start your vacation off with someone threatening to blow you up? For Detective Angie Flynn (Kristin Lehman), that nightmare became all too real. A mother hell-bent on proving her son's innocence takes Flynn, along with Detectives Brian Lucas (Brendan Penny) and Paula Mazur (Karen LeBlanc), hostage.
For those who are unfamiliar with Motive, viewers are introduced to the victim and the killer at the beginning of the episode. As the episode progresses, the audience is brought on an intense cat-and-mouse chase, all while answering some of the most important questions: how did the killer do it? How are the victim and the killer connected? What is the motive? As the episode unfolds, cutting between flashbacks and present time, the viewers solve the murder alongside Detective Angie Flynn and her team.
Nancy Balin, a seemingly perfect student, is murdered; her spine compressed and her neck snapped, injuries that are consistent with a cause of death being death by falling down the stairs. Her drug addict of a brother, Josh, is arrested and convicted for her murder. However, their mother, Lieutenant Commander Susan Balin
(
Christina Cox
), is adamant that her son is not a murderer. And hell hath no fury like a mother on a mission to prove that her son is innocent.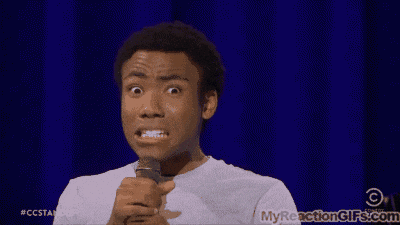 Upset about the conviction and sentencing, Susan decides to take matters into her own hands. She herself is a bomb expert, so she takes that knowledge, straps a bomb to herself with a dead man's switch, and takes the Vancouver Police Department Homicide Department bullpen hostage. She demands that they release her son and re-open her daughter's murder. The team, reluctantly, agrees.
Nancy, a modern-day Nancy Drew (or Veronica Mars, as Lucas puts it) with a hint of Diane Sawyer, starts the episode off with evidence that one of her teachers is selling good grades to members of the basketball team. I have to say: it's definitely some great investigative journalism on Nancy's part. Teacher advisor for the student paper, Rand Martin, however is unwilling to print the article and wants Nancy to write another one.
In true Nancy Drew/Diane Sawyer style, Nancy finds evidence that Rand is having an affair with a guidance counsellor. Originally thinking of dropping off some of the photos she took of Rand and his mistress through a mail slot, she has second thoughts and ends up stumbling upon a dead Mrs. Hardy in the basement of the Hardy home. Horrified, she tries to escape but encounters Rand, who then pushes her down the stairs, killing her. The motive for both murders? He wanted to be with his mistress. So, he killed his pregnant wife. And when Nancy found the body, he killed her too. One can't help but shudder and roll their eyes when Rand asks "What's going to happen to me?" when he is finally caught. He seems to only care about himself, and definitely doesn't seem fazed that he took three innocent lives.
In the previous episode, we saw Detective Brian Lucas coercing an informant to lie in order to support Dr. Betty Rogers's (Lauren Holly) case. Lucas, however, cannot seem to bring himself to tell Vega about what he's done. I'm nervous to see the repercussions of his actions. Could the case ultimately be thrown out because of his actions? What will happen to Lucas if Vega finds out? Will Lucas be fired (or worse, arrested)??
As always, Motive delivers some of the best nail-biting and edge-of-your-seat episodes and it is truly a shame that season four is the final season. The show keeps you invested as you wonder how (and definitely why) the victim met his/her end. It's definitely a really awesome concept; incredibly unique and the first show of its kind. The team dynamic is also just top notch. Kristin Lehman's Angie Flynn and Louis Ferreira's Oscar Vega have this charismatic relationship that make viewers come back, week after week, for more.
On a side note, huge congratulations to Detective Mazur on her pregnancy! She is having a little boy! Any bets on what his name will be?
-Angie keeps her passport hidden in her desk. Not gunna lie, that's definitely a great place to keep it.
-Lucas and Mazur are literally #FriendGoals. I definitely have to find friends that will bet on whether or not I will go on vacation.
-I may or may not have laughed really hard at that elevator scene. Hehe.
-Honestly, can we take a moment to talk about Dr. Rogers's wardrobe? Solving crime never looked so stylish.
-AND KRISTIN LEHMAN'S HAIR. I JUST CAN'T. SO BADA**. I absolutely love it!!
What was your reaction to this episode? Did you enjoy it? Do you think Vega will find out about what Lucas did? Let us know in the comments below!
Motive airs every Tuesday on CTV at 10pm E.T.