Code Black is definitely no stranger to making viewers' cry during the episode, and this episode was no exception. On Wednesday's episode of Code Black, our favourite Angels Memorial doctors dealt with a religious father, new romances and some brotherly advice.
Tia Benton, a young girl with a severe fracture and bleeding in her leg, requires a surgery that her father won't allow her to have. Her father, Adam, believes that God and continuous praying will stop the bleeding and save her life. I'm definitely very impressed with how Dr. Heather Pinkney (Jillian Murray) gets Tia to agree to the surgery (and with the writers who came up with it). She starts out by telling Tia about her own strict religious upbringing and then points out a big hole in the religion, and in her father's faith: if there is no medical intervention, why does Tia's father wear glasses? Ultimately, the young girl decides to go through with the surgery, saving her leg and maybe even her life. The father is enraged when he hears that his daughter is in surgery, but a supposed "court order" from Head of the ER Dr. Gina Perello (Christina Vidal) stops him in his tracks. Once Adam is gone, Leanne and Gina both tear into Mario and Heather. Mario (Benjamin Hollingsworth) is somewhat remorseful for his actions, but Heather is angry and defiant. As far as she's concerned, they did the right thing and she will not apologize for it. Once the two are gone, Leanne and Gina do admit to each other they admire Heather's spirit. Furthermore, we're treated to a surprise: Gina never had a court order, it was a linen receipt. But it's heartwarming nonetheless to know that Gina has Leanne's (and her team's) back. Tia's decision to have surgery, however, comes with a price: her father (and her church) disowns her because they feel that she "deliberately sabotaged God's will". Initially upset that she's now alone, she's grateful that Heather talked her into surgery and "saving her life". It's Mario who tells Tia that she's saved herself.
To my fellow Christa/Neal shippers, the ship has finally sailed. Though, the route to their ship sailing is a bit tragic. Kelly Rockman, loving mother of three and chronic asthma sufferer, entered the ER with some wheezing. At first, nothing seems wrong, but Christa has a gut feeling that prevents her from releasing her. Head of the ER Gina Perello saw nothing wrong and ordered that Kelly be discharged. Kelly is, unfortunately, found unconscious and unresponsive in the ER parking lot. All efforts to start her heart again fail, and she is pronounced dead. Christa volunteers to deliver the news to her loving husband. Everything about this situation is heartbreaking. Christa has to break the news to the husband, the man she'd told to go home and not to worry. He's lost the love of his life and three young children have lost their mother. Neal may be holding Gina responsible, but Christa is blaming herself for not fighting harder. Neal finds Christa later in a supply room, trying to hold herself together. The passion and despair that Christa was feeling around Kelly's death cuts through to you as much it does to Neal. This is why he's been falling for her, not just because she's pretty, but because her capacity to feel so deeply and give so much to her work. Neal tries to console the heartbroken Christa, and that's when the kiss happens. It's full of love, passion, adoration, comfort and (yes) some lust. And trust me, it's adorable.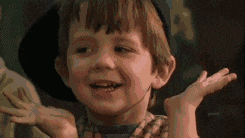 I have to say, Bonnie Somerville's acting tonight was just top-notch. And no, I'm not saying that she wasn't good during the season. The whole cast is truly amazing. But this episode truly lets Somerville's acting skills shine. Her performance was so heart-wrenching that you can't help but feel upset and distraught over Kelly's untimely death.
We were introduced to a new doctor: Dr. Angus Leighton's (Harry Ford) brother, Mike. Angus is given a patient by Mama: a man who passed out in a supermarket and only speaks Chinese. Angus, having just learned that despite Mike's historic dislike of Los Angeles that he's applied for the open surgical attending spot, happily invites Mike to shadow him. Unfortunately, the translator sent speaks Cantonese and the patient speaks Mandarin. The most she can tell him is something about "intermittent blindness". It's a hilarious scene that caused me to go into a fit of giggles. I can't tell you the number of times I've been asked to speak to a Mandarin client because I say I can speak Chinese. It's a tough case and they hit some roadblocks, but Angus (with Mike's help) is able to save this man's life. At the end of the episode Mike and Angus have a real heart to heart talk about Mike taking the position. Angus shares his fears with Mike about things becoming "like high school all over again" and just when he is starting to gain confidence in himself and his abilities. It's a wonderfully written out and acted scene. You can definitely feel how vulnerable Angus is, and you see how much it's hurting Mike to see his brother in pain, knowing he can't change anything. Things are what they are. Mike isn't trying to be better than Angus, it's just, like Angus said, "things tend to come easily to him". What Mike says to Angus, though, is powerful: "That's not what I'm talking about. I mean good. Okay. Look, everything you need to know to be a doctor, you can learn except for what you were born with. You are good, man. Good. Okay?" I hope that Mike stays. He seems like a great guy, and he truly adores his little bro. They seem like a great duo and I have to admit, Mike's starting to grow on me.
Dr. Leanne "Daddy" Rorish (Marcia Gay Harden) could potentially be leaving Angels Memorial. In the beginning of the episode, we see her on the phone cancelling a 'date' with Paul Weatherly. At least, we (including Nurse Jesse "Mama" Salander, played by Luis Guzmán) thought it was a date. By the end of the episode, we realize that it was actually a therapy appointment. Leanne is thinking of quitting her job, one that she's held for so many years. It's a scary thought, to think of a Code Black without Daddy. I feel like Leanne is the backbone of the ER and if she leaves, all hell will break loose.
One thing that has been bothering me is Dr. Malaya Pineda's (Melanie Chandra) potential stalker. In the middle of Trevor Randall's (a 5-year old boy who was found unconscious at the bottom of his backyard swimming pool) case, Malaya treats a good samaritan with a fractured wrist. This guy gets way too familiar with her and she looks super uncomfortable with it (trust me, if I were in her situation, I would be too). There was no time to dwell on that because 5-year-old Trevor codes and she rushes to take him to centre stage. Trevor is initially in critical condition, with potential brain damage. However, he does pull through, wakes up, and doesn't have any brain damage. Well, all's well that end's well. Kinda. At the end of the episode, we see the stalker guy watching Malaya walking off with Angus. This guy is super creepy and I'm definitely not a fan. I'm not sure if he'll make another appearance in the next episode, but if he does, you can be sure that I will be yelling at my TV.
I have to give a huge kudos to the amazing Code Black writers. Every week they deliver intense, well-written and emotional episodes and I don't think they get enough praise. So, I want to thank you, Code Black writers, for your amazing work!
What was your reaction to this roller coaster of an episode? Do you think we'll be seeing Malaya's stalking again? Will Leanne really leave Angels Memorial? Will Dr. Mike Leighton stay? Where will Christa/Neal's relationship go, now that they've kissed?

'Code Black' airs every Wednesday on CBS at 10pm E.T.