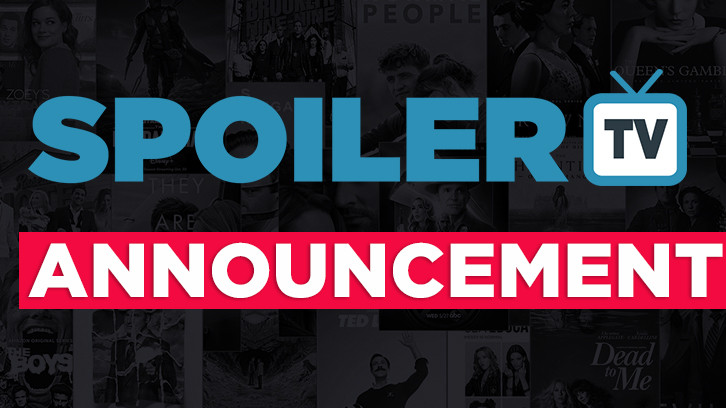 Update: 31st January 2019 The emails alerts are now up and running again. If you don't get any new emails from new articles please either email Support or let us know in the comments below.


---
Update: 24th January 2019
The email alerts are currently not working. The company who provide the service, Followistic, are aware of the issue and are investigating. We'll let you know when it's back up and running.
---
Update: 28th February 2018
We're pleased to announce that our email alert system is now back up and running. We're sorry for the inconvenience whilst it was down.
All your existing subscriptions should continue to work and you can add/update any new shows/authors etc
---
Update: 1st December 2017
We've unfortunately had to remove the email system for the time being. We hope to re-instate them again early in 2018.
---
Update: 2nd March 2016
Hey All,
Just a couple of small updates to our Email Alerts Systems.
1) The System will now alert you when any existing post is significantly updated. In the past you would not have received an email.
2) You can now from your dashboard easily Add New Show Alerts. You will see a Search Box on the right hand side. Start typing the name of the show you want to get alerts on and the system will present you with a list of choices. Click on the Show you want to add.
Remember you can change the Schedule of any of your alerts as well as remove any that you no longer wish to follow.
If you have any questions, please don't hesitate to ask in the comments below.
---
Original Article
Hey All,
We've got a nifty little feature that we're releasing today in Beta. Despite people saying that email is dead, more and more people ask me if there was an easy way to be notified by email whenever a new article is made on a particular show or author.
Today this is now possible.
At the bottom of each article you will see something like the following.
You select the show(s) that you want to follow and you can also select the author if you want and enter your email address and press/click "Get Free Alerts". You will then see a confirmation message like below.
NOTE: You only need to activate your email once. Once activated you can in future simply add the show(s) you want.
You should then receive an activation email that looks like this. Click on the Activation link and your all set.
The Activation link if successful will take you to your own notification dashboard here
http://my.followistic.com/dashboard/spoilertv.com
From here you can updated/modify your notifications.
You also change when you receive the notification. eg you might just want a Daily or Weekly Digest. Just tick the Tag/Show/Label that you want to modify and then click the Schedule button.
Now, whenever there is a new article that matches your selections, within an hr you will receive an email notification letting you know of new content on the site for the show(s) and/or authors that matches your selections.
This is obviously a new feature and there will be some little bugs etc. If you find any bugs or have any suggestions, please let me know in the comments below.
We hope you email junkies enjoy this feature.