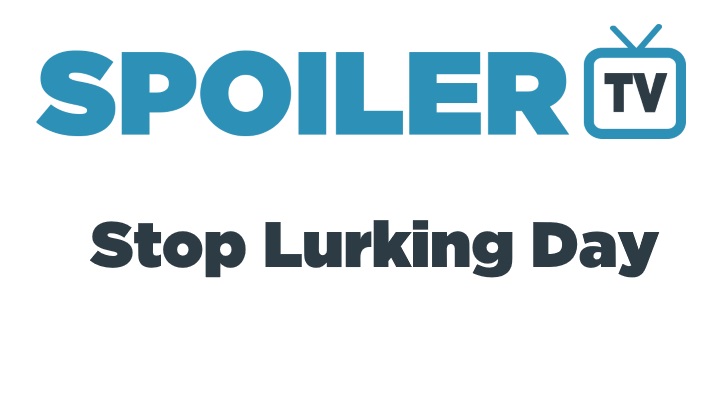 It's time for our last "Stop Lurking Day" of the Season!


Stop Lurking
I know that there are a lot of people viewing the site who never leave a comment so today is Stop Lurking day. If you've never left a comment before but are a reader of this site, please leave a simple Hello message below so that the others can welcome you to the site.

<---- Don't be this guy! It's very easy to leave a comment here on SpoilerTV. You can post comments using either your Twitter Account, Google Account, Facebook Account, or a free Disqus Account.
NOTE: If you log in with one of the options, you won't be prompted next time you visit the site and you can simply post your comment. It's very easy :). If you have any questions/problems please let me know in the comments or email me directly at
support@spoilertv.com
.
Also remember to add a avatar/photo to your profile to give a bit of color and recognition to your comments. You can do that on your
Profile Screen
.
And don't forget you can follow us on:
Twitter (inc show specific Twitter Accounts)
Facebook (inc show specific Facebook Accounts)
RSS (inc show specific RSS Feeds)
Facebook Main Page
Tumblr
Pinterest
Instagram