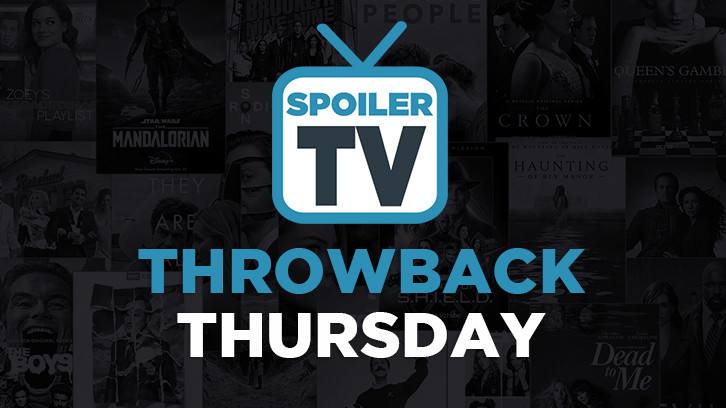 Throwback Thursday is a weekly article in which we look back at our favorite TV episodes from the past.
Once Upon A Time had its ups and downs over its 7 season run, yet the moment when it got a story right, it created a fantastic, captivating and breathtaking world. "The Miller's Daughter" was a splendid outing featuring twisted twists and heartbreaking moments. Let's break down what happened in a land far away about 8 years ago.
Narratively the back half of season 2 felt a bit wonky and dragged the story to get to an endgame that eventually paid off in season 3. A bright shining star of this half of the season was definitely "The Miller's Daughter'. The episode is told in two timelines, while we witness the rise of Queen Cora in the Enchanted Forest in the past, we witness her demise in the present timeline by the hands of Mary Margaret/Snow White.
What made me choose this episode for this week's Throwback Thursday were the respective performances from Rose McGowan as Young Cora and Barbara Hershey as Adult Cora. Overall I feel like Rose McGowan is such an underrated actress, the sheer volume of emotions she expressed during this outing is just astonishing. From the broken Miller's daughter, over the eager greedy Cora to the power-struck witch, Rose McGowan hit every scene right and center. Cora discovering magic with Rumple and getting slowly seduced by him and the magic was such an impactful scene. The person that hasn't chemistry with Robert Carlyle still has to be born I think, still, the sparks between his Rumple and Rose's Cora still sparked a new level. The intimacy, seduction and intricacy they've created over a couple of scenes still left me breathless.
Eventually, Cora had to make a decision. Life the rogue life with Rumple or life carelessly as a Queen. The decision was anything but easy but Cora did what she thought was the best for her. She took her own heart so emotions wouldn't play a role in her decisions, cause emotions are what messes you up. A heartless Cora faced Rumple in a scene that brought me to tears. The chemistry between them was undeniable and the attraction was oozing out of their bodies. As Cora broke the news, sudden friction took over the scene, as love turned into despise, as desire turned into pain the two lovers turned into enemies.
Meanwhile, in the present time, The Charmings were fighting to save Gold, who was fatally stabbed by Hook, and protect everyone from the wraith of Cora and Regina. And before we dig into that Cora's demise, Snow's internal dilemma was another bit of the story that can't be neglected while rehashing this episode. Over the previous 30 episodes, we witnessed all the suffering Snow went through her young life and all the loss she experienced. Her decision to use the candle and save her family was hard to execute. The writers did a good job by mixing Snow's desire to save her family with the desire for revenge and pain after losing her mother. It was impossible for viewers at that moment to comprehend that little miss-perfect Mary Margaret/Snow White could do such a thing. As always, there was a price to pay for such magic and it was Snow's heart/innocence. The emotional turmoil displayed by Ginnifer Goodwin just hit all the right notes.
Also before the final showdown, we saw Rumple and Neal reconcilliate. After a heartfelt goodbye with Bell, Neal saw the sort of change with his father (Rumple's journey is far too complex to be broken down in this throwback). Yet, the sincerity got to Neal, and the father-son duo made a step closer to each other.
After the emotional turmoil in the past time, we witnessed Cora and Rumple reunite at his death bed and that is when all of Barbara Hershey's talent came to light. Delicate and mean, powerful and fragile Barbara Hershey brought Cora's journey to a full circle. As Regina, unknowingly, put the poisoned heart back into her mother's body, Cora experienced overwhelming happiness that abruptly got extinguished with the poison within her leaving a heartbroken Regina calling out for her mother.
Cora: It would've been enough. You would've been enough
And with her last words, Cora gave Regina the absolution that she needed for so many years. A stunning outing ended with a heartbroken Regina and our main characters out of peril. "The Miller's Daughter" was/is a captivating outing, playing with so many elements of adulting with great performances by main and recurring cast members. What are your thoughts on the episode? What OUAT episode do you like to revisit? Sound off in the comment section below and tell me what you thought of the episode.