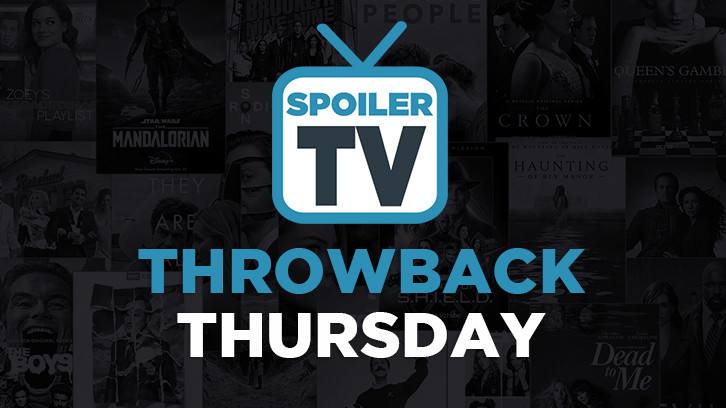 Throwback Thursday is a weekly article in which we look back at our favorite TV episodes from the past. "The Big C" was a show that was never afraid to go there. For those who haven't seen it, the story revolves around Cathy, a high school teacher who finds out she has cancer and deals with the intricacies of telling her family and the people around her. The first season of the show is incredible, not only because of Laura Linney's mesmerizing performance, but also thanks to the way the story unfolds throughout the episodes.
I chose to write about this episode mainly because I think it showcases all of Cathy's feelings; she's excited about going on a trip with Lenny, her lover (hi, Idris Elba!), she's surprised and kinda bummed about her husband Paul throwing her a surprise birthday party (making him feel miserable toward the end of the episode), she's happy to be reunited with her longtime friend and former college rommate Rebecca, someone she had lost contact with, but you can tell there was a strong friendship there. Cathy wants to celebrate her birthday, but she wants to celebrate it her way, that's why she decides to go to the Bahamas with Lenny but is forced to be present at her own surpise party.
What has always been intersting about the show, to me, was the honesty of its main character's behavior; Cathy never apologized for existing, because she had been doing that for way too long. The diagnosis changed her way to see the world and changed the way she perceived herself as a person. She may have come across as rude or harsh, but she was honest and real. She decided it was time to take her life back and start fresh. The scene in the episode when she and Rebecca sing is pure joy; you can see how happy and care-free she is. She is herself through and through. Sometimes too much, like at the end of the episode, when she makes clear to everybody that she hasn't been happy in a long time. Ouch! That hurt, and not only Paul.
I loved this episode because it was one of the realest of the show; Cathy, in the end, decides to go on the trip anyway, because it seemed like it wasn't possible. In the end, she decides to choose herself. I strongly recommend this show; it can be pretty upsetting and sad, but it also offers joy and hope, with great humor and incredible performances.