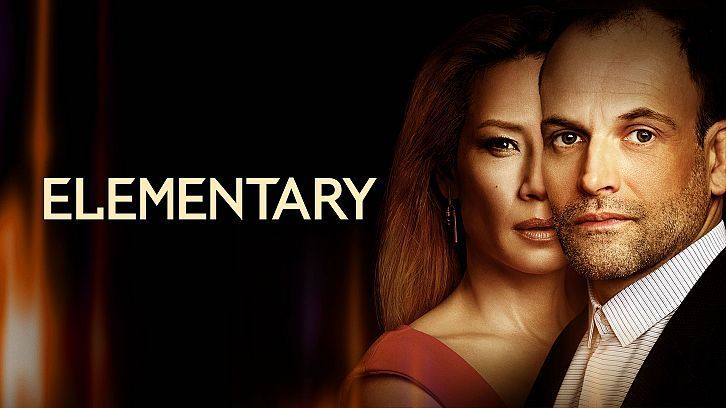 Throwback Thursday is a weekly article in which we look back at our favorite TV episodes from the past. This week we are taking a look back at the pilot episode of the CBS drama Elementary.

Coming close on the heels of the BBC version, I wasn't so sure that this new take on Sherlock Holmes would be quite as good, but man was I wrong. With a sexier but equally genius and neurotic Holmes and a gorgeous and whip smart Watson, the show had me hooked from episode one.

In the pilot, we meet Dr. Joan Watson played by Lucy Liu. We follow her as she meets her new client, Mr. Holmes. Played brilliantly by Jonny Lee Miller, this new version of Sherlock Holmes is tattooed, aloof and oh so ready to brush off his new sober companion. What I absolutely love about this episode is that we see very early on that these two people need each other. She helps him to see himself in ways that he doesn't seem to have ever seen himself before. She is kind and patient with him, knowing the demons he is struggling to carry, but she calls him out when he crosses the line-which he does very often. He also sees her for the great detective that she will become before she even has one inkling of her own power.

At their first crime scene, we are shown the amazing deducing abilities of Holmes and the awe that it generates from onlookers. Watson is among those that are drawn into Sherlock's world by watching his mind work. In this way, they are similar-Holmes encourges Watson to use her abilites as well. Her attention to detail and great imagination were hold overs from her career as a surgeon. Though Holmes makes Watson feel bad about losing her job as doctor, he opens her eyes to a much more fulfilling way to help people-solving unsolvable crimes.

The pilot showed us the beginnings of a wild ride of a relationship. There's laughter, anger and most importantly love. The partnership of Holmes and Watson is anchroed by their chemistry- at times it borders on a strange sense of attraction but then the ship rights itself and their relationship returns to its rightful place- the detective and the doctor who become best friends and the greatest sleuths of all time.

If you love a good mystery of the week and witty banter, Elementary is well worth your time. All episodes are currently streaming on Hulu.

Thanks for reading!