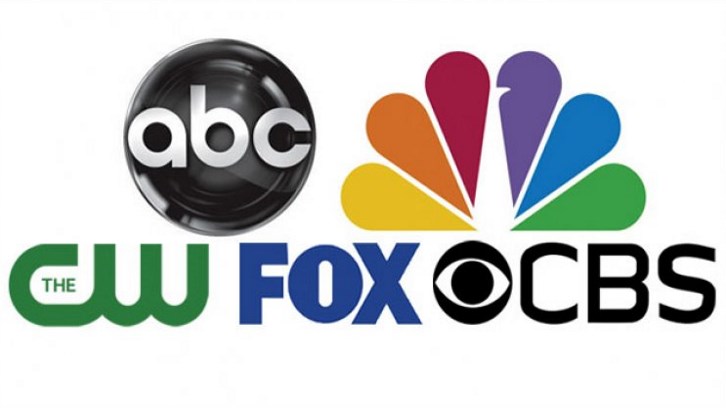 Welcome to Day 4 of our pitches. Pitches from previous days can be found in the links below. Again, thank you to everyone who helped with the pitches. To keep articles shorter and more readable, all pitches were edited for length, clarity, and grammar. Nominations were also limited to 3 per show with a couple very popular shows having more. I am truly sorry if your nomination is not in here. Know that I appreciate your time and pitches. Making the choice of what went in was difficult. After all sections are posted, I will include a link to the original spreadsheet so you can read them all in their unedited entirety.


Pitches - Part 1
Pitches - Part 2
Pitches - Part 3




Galavant
- Netflix
-2 seasons, 18 episodes
1.
Noor
- Galavant just has it all: great catchy songs, amazing production values, hilarious jokes, and meta jokes too! It also has some heartfelt moments and genuinely satisfying character arcs for a half hour comedy with only 18 episodes. It's amazing how much the show accomplished with its short run and it doesn't end on a cliffhanger, which is a huge bonus because it makes the cancellation hurt slightly less! Just give it a try. It's short and breezy and you will probably binge it all in 2 days. Good luck getting the songs out of your head! You don't want to be humming
Off with His Shirt
anywhere people can hear you!
Gang Related
- FOX
-1 season, 13 episodes
1.
The North Remembers
- Gang Related is a fast-paced crime drama with interesting characters that live in the gray area of police work. Ryan Lopez (Ramon Rodriguez) grew up raised by Javier Acosta, leader of the most feared and dangerous gang in LA. Seeking to get away from that life and partly because of what he owes to Acosta, he joins the police force to act as an inside man. Ryan quickly rises through the ranks and into the elite gang task force led by the well-intentioned but questionable Captain Chapel (Terry O'Quinn). Ryan works to keep the streets of LA safe while feeding intel to his adoptive family, but his dedication to do good and his growing feelings for ADA Jessica Chapel (Shantel VanSanten) make Ryan question his loyalties to the only family he has ever known. He must decide between being the man he has to be or the man he wants to be. Sadly, like most Fox shows, it's only one season and ends in a cliffhanger, but for fans of characters who struggle with right and wrong and make hard choices that affect the lives of those around them, I recommend it.
Ghost Whisperer
-
-5 seasons, 107 episodes
1.
The North Remembers
- While most people know Jennifer Love Hewitt from the teen drama Party of Five, this show really showcased her as a mature young adult actress. Melinda Gordon, a recently married antique store owner, discovers she has the ability to talk to the dead. She uses her ability to help spirits trapped in the world of the living settle their unfinished business before they move on. It could be love or hate or an unfinished task from when they were alive. Melinda helps and acts on their behalf to help them crossover. Hauntingly beautiful, this show can make you feel creeped out one minute and then sentimental the next.
Glitch Techs
- Netflix
-1.5 seasons, 30 episodes
1.
GakOid
- The series is very well written and animated. It features inclusive characters.
God Friended Me
- CBS All Access
-2 seasons, 42 episodes
1.
Luana
- Miles (Brandon Micheal Hall) is an atheist who gets a friend suggestion from a Facebook account by the name "God," which leads him to help people all through the show. Though the premise might seem tricky to sell to a broad audience, there's so much heart in every story and discussion of faith in a broader spectrum. This leads to some very interesting moments, especially his conversations with his father, a reverend played by the amazing Joe Morton. The show is now over, but it feels like there's enough closure to be a feel-good ride for anyone looking for something to pull at the heartstrings.
2.
Maria
- When I first heard of God Friended Me at the 2018 upfronts, I was interested from the start. This type of religious, feel-good show is what broadcast TV is sorely lacking these days. It only lasted 2 seasons, but I would gladly recommend this amazing, short-lived show to anyone looking for a great feel good show!
3.
Maria Sol
- Something that we surely need these days is uplifting stories that restore our faith in humanity, and that's exactly what this show about: family, friends, faith and kindness. Miles is an atheist millennial who shares his thoughts in a podcast while keeping a daily job in a tech company, until one day he receives a friend request on Facebook by God. From that moment, Miles and his best friend Rakesh (later joined by Cara), start helping people suggested by the God account, while trying to solve the mystery of who's behind it. Sadly, it was cancelled after only 2 seasons, but you can still enjoy this show that, after each episode, leaves you with a smile on your face, not without first making you shed a tear or two.
Godfather of Harlem
- Epix
-1 season, 10 episodes
1.
The North Remembers
- A period drama set in the 1960's and prequel to the classic film American Gangster, Godfather of Harlem is based on the real life account of Bumpy Johnson, played by the prolific Forrest Whitaker. After serving 10 years in prison, crime boss Bumpy Johnson returns to find his neighbourhood in shambles and now ruled by the Italian mob. To gain back control of his territory, Johnson forges alliances and partnerships with well-known historical figures including his childhood friend Malcolm X, all while clashing with brutal Italian gangster Vincent 'The Chin' Gigante (Vincent D'Onofrio). I recommend this series for lovers of historical dramatizations or mob boss shows based on true life events.
Good Girls
- Amazon
-3 season, 34 episodes
1.
Lindsey
- The first thing you'll learn about our "Good Girls," is they're not very good girls. Through a variety of circumstances, this trio of suburban mothers begins working for a local gang. The crime world, as well as the relationships between the central characters, will keep you on the edge of your seat.
2.
Luana
- Three "soccer moms," played by Christina Hendricks, Retta, and Mae Whitman, find themselves in a world of criminals to pay the bills and events only spiral from there. The leads have great chemistry and there are some very fun moments and great performances. The way they approach the subject reminds me a little bit of Breaking Bad but there's a whole new and original approach that keeps things fresh. Manny Montana and Matthew Lillard also add a lot to the mix, one with charisma and the other with some of the funniest scenes. I'll let you decide who's who, but in any case, this show definitely deserves a chance.
The Good Place
- NBC, Netflix
-4 seasons, 50 episodes
1.
Luana
- There are very few recent comedies I consider better than The Good Place. The first few episodes can be misleading, so if you checked it out and discarded it that soon, I definitely recommend giving it another shot. This is one of the few shows in general that are able to pull the rug out from under your feet time and time again and somehow still be funny, heartfelt and absolutely brilliant. The show wouldn't be the same without the amazing cast and characters that you'll absolutely fall in love with, including Kristen Bell, Ted Danson, D'Arcy Carden, Jameela Jamil, William Jackson Harper, and Manny Jacinto. Especially now that the show is over, I can safely say they have forking pulled it off and it will remain one of my favorite comedies ever.
The Haunting of Hill House
- Netflix
-1 season, 10 episodes
1.
E. R. Marshall
- It's rare to find good horror, especially a series. With limited time, building and keeping suspense is tricky and not many TV shows can pull it off. The Haunting of Hill House is the exception. The Haunting of Hill House is loosely based on Shirley Jackson's novel. The series follows the Crain family, in the past and present, who grew up in a haunted house. This show is an unsettling, psychological thriller that is complex and unpredictable.
Hightown
- Starz
-1 season, 8 episodes
1.
The North Remembers
- Set in a small town in Cape Cod, Massachusetts, Monica Raymund plays National Marine Fisheries Service officer Jackie Quinones. She's the kind of cop who more or less sleepwalks through her job and would rather retire with her pension intact to spend the rest of her days partying hard with booze and drugs.That all changes when Jackie stumbles upon the body of a dead woman. She suddenly sees it as a wake-up call and works to uncover her death, while at the same time taking her first steps to better herself. Hightown is a dark, gritty crime drama that showcases the unsavoury reality of the opium/heroin epidemic, while telling the story of a protagonist struggling to overcome addiction and take control of her life. This is a recommended series for any Starz watchers and Monica Raymund fans.
Hunters
- Amazon Prime
-1 season, 10 episodes
1.
The North Remembers
- I have seen this show time and again and I still can't quite describe it in words. The best way to sum this show up is if the movie Inglorious Bastards was a TV series. In 1977 New York, after his grandmother is murdered, young Jonah is inducted into a group of vigilante Nazi hunters led by a Holocust survivor friend of his grandmother (Al Pacino). Their job is to seek and kill Nazi officers that have been secretly hiding in the US since the end of World War 2. The hunters must eliminate these Nazis before they rebuild the Reich in America. All the while, Jonah searches for the one who killed his grandmother. After the opening scene of the pilot, you will be hooked. For a TV show, it is filmed like a grindhouse movie that is graphic, yet charming. It shows brutal, bloody visuals, yet with a certain bizarre campiness to it. The "Long Tall Sally" scene was particularly memorable. The plot is also very twisted. Just when you think you've figured the story or a character out, you are suddenly thrown for a loop. This is definitely a must watch if you're a fan of Tarantino-like films and serial thrillers.
Inuyasha
- Hulu, Netflix
-7 including 'The final act', 193 including 'The final act'
1.
The North Remembers
- In the days of Dragon Ball Z and Sailor Moon, this very well-written anime series was and still continues to be overlooked. The story follows modern day school student Kagome, who is transported to the feudal era of Japan, a time when powerful priestesses and malevolent demons walked the earth. They're all fighting for the Shikon Jewel, a mystic gem of absolute power. During a fight, the jewel is shattered into many shards and scattered throughout the land. To retrieve them, Kagome teams up with Inuyasha, a half-demon who was sealed away fifty years ago while trying to steal the jewel to become a full-blooded demon and who Kagome releases when she arrives in the feudal area. Along the way Inuyasha and Kagome are joined by a group of companions in their quest, which include a womanizing monk, a vengeful demon slayer, and an orphaned fox demon child. They journey to find the jewel shards and protect the innocent along the way. While it starts off initially as a monster of the week show, the series incorporates long, serialized arcs that play throughout the show's run. It's an amazing show of adventure, love, and character development.
Joan of Arcadi
a - Foxtel Now
-2 seasons, 45 episodes
1.
The North Remembers
- Joan of Arcadia is a show of heart and family dynamics that was sadly short lived. In a lot of ways, it has the concept of God Friended Me but at a time before the massive presence of social media. Set in the small town of Arcadia, Joan Girardi (Amber Tamblyn) promises to do anything God wants if he lets her brother (Jason Ritter) survive the car crash that leaves him wheelchair-bound. God grants her request on the condition that she does what he asks. Appearing in the form of various people, including small children, teenage boys, elderly ladies, transients, and random passersby, Joan performs tasks he gives her that often appear to be trivial or don't seem to make sense but always end up for the greater good. This is a show for fans that want their heartstrings tugged with amazing performances from well-known actors such as Joe Mantegna, Michael Welch, and even a young Wentworth Miller.
The Killing
- Hulu
-4 seasons, 44 episodes
1.
The North Remembers
- Seattle Police Detective Sarah Linden (Mirellle Enos) is set for her last day on the force when she is assigned to investigate the murder of young Rosie Larsen. Sarah and her new partner, the streetwise former narcotics officer Holder (Joel Kinnaman), work to uncover the mystery of Rosie's death. The story is told through three points of view as we see the detectives investigate, the Larsen family grieve and struggle through the tragedy, and a politician who seems to have a stake in all of it. This is a dark show that goes in depth into the psyche and emotional mindset of the characters. This show was so popular it was saved after being cancelled twice.
Kim's Convenience
- Netflix
-4 seasons, 52 episodes
1.
Lou
- From the Canadian network that gave us Schitt's Creek and Workin' Moms comes another lovely comedy about a Korean-Canadian family. The show follows parents 'Appa' and 'Umma,' who run a local convenience store, and their adult children Jung and Janet. I really love this show. It isn't necessarily laugh-out-loud funny but it is a show I look forward to watching. With 4 seasons and 2 more commissioned, now is the time to catch up, especially as next year Simu Liu who plays Jung will become a megastar with the release of the Marvel movie Shang-Chi and the Legend of the Ten Rings. Watch the show now and pretend you knew Simu was going to be huge before everyone else did!
Kingdom
- Netflix
-2 seasons, 12 episodes
1.
Milo
- If you want a series that plays out like a mashup of Game of Thrones by way of The Walking Dead with the high-octane pace of Train to Busan, but better than all three, Kingdom is your show. It's one of Netflix's best original series with a big budget to boot. Set in Korea's past, it follows a young prince struggling to deal with the death of his father. However, something is kept secret from the prince – his father isn't exactly dead and his father isn't the only one. Soon, the dead are walking. If political scrambles for the throne weren't bad enough, now Korea has to deal with the incredibly fast hordes of the dead. It's a series that moves along at a rapid pace, making the most out of its 12 episodes and packing in so much content that it would take most shows four seasons or more to get through. Yet, character development is never sacrificed and all-star performers like Sense8's Bae Doo-na and Ju Ji-Hoon anchor this epic, which proves that there is still life in the zombie genre yet, built on non-stop action that rivals Mad Max: Fury Road.
Knightfall
- Netflix
-2 seasons, 18 episodes
1.
The North Remembers
- A dramatization of the life of the Templar Knights, this show takes place 15 years after the fall of Acre. Senior templar knight Landry is disillusioned with his order's current state of affairs. Once a brotherhood of righteous warriors who guarded the Holy Land and its pilgrims, they are now little more than advisors to the king and charitable donors. After their order's grand master is murdered, Landry steps up and brings his brothers back to battle when word that their most sacred lost treasure, the Holy Grail, is rumoured to be in Paris. However, their mission puts the templars at odds with various religious sects, the church, and even the King of France. The series ends in a cliffhanger but it's still a show of depth, portraying an order that is looked down upon and seen through history as heretics, instead as a brotherhood of warriors of faith and convictions.