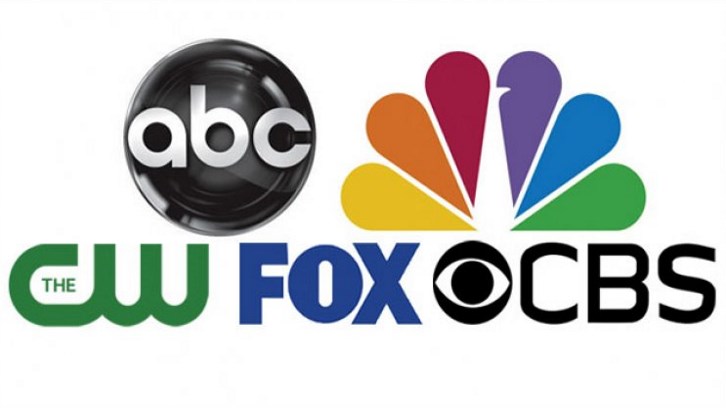 Welcome to the second set of pitches. Shows from #-A were compiled in the first article, which is linked below. Again, thank you to everyone who helped with the pitches. To keep the articles shorter and more readable, all pitches were edited for length, clarity, and grammar. Nominations were also limited to 3 per show with a couple very popular shows having more. I am truly sorry if your nomination is not in here. Know that I appreciate your time and pitches. Making the choice of what went in was difficult. After all sections are posted, I will include a link to the original spreadsheet so you can read them all in their unedited entirety.
Pitches - Part 1
Banshee
- Cinemax
-4 seasons, 38 episodes
1.
E. R. Marshall
- Banshee is such a fun series to watch. The series follows Lucas Hood, a man recently released from prison, taking on the alias of Banshee's murdered sheriff. The series is brilliantly over the top in all aspects: action, violence, and drama. It's what makes Banshee so loveable.
2.
Bradley Adams
- Banshee is like Game of Thrones, except it's more violent, more sexual, more vulgar, and more relentlessly entertaining. Set in the small Amish town of Banshee, Pennsylvania, this Cinemax gem follows a nameless ex-con (the charismatic Antony Starr) who stumbles into stealing the town sheriff's identity as he looks to escape a vengeful former employer (Ben Cross, menacing as you like) and reunite with his former flame (a charming and fearsome Ivana Miličević). Sheriff Lucas Hood has present concerns as well as past ones: Banshee is run by Amish gangster Kai Proctor (Ulrich Thomsen, in an intimidating and considered performance for the ages) and an unbribable sheriff is not good for business. Come for the violence - endless makeup artistry, sickening bone sounds and flawless stunt coordination - but stay for the thrill of Hood going toe-to-toe with the worst of the worst. Banshee is engaging from the get-go, has masterful lead and supporting performances (watch three episodes and wrongly say Hoon Lee's Job isn't the best thing you've seen on television - I dare you), is magnificently written and directed, and might even break your heart a couple of times.
Batman: The Animated Series
- DC Universe
- 6 seasons, 109 episodes
1.
The North Remembers
- This Emmy Award winning series from prolific animators Bruce Timm and Paul Dini to this day portrays the most accurate depiction of the Dark Knight in mainstream media. It's voiced by Kevin Conroy, who ended up portraying the character in live-action years later in the Arrowverse. Bruce Wayne fights crime in Gotham City as the Vigilante Batman, keeping the streets safe from criminals and supervillains while he struggles to balance his two lives. What most iterations don't portray, however, is the human side of Batman. This series depicts how he empathizes and even tries to help the criminals he fights, showing a sympathetic understanding side to him that often gets overlooked. It is also due to this series that original characters such as Harley Quinn and Mister Freeze were later incorporated into the comics and the Batman mythos. With action, humor, and heart, this series remains a staple to TV viewers and comic fans alike. It was so popular that subsequent superhero series were spun off of it, from Superman to the entire Justice League.
Batman Beyond
- DC Universe
- 3 seasons, 52 episodes
1.
The North Remembers
- In this sequel to Batman: The Animated Series, a lifetime of crime fighting and old age have finally taken a toll on Bruce Wayne so he ends up retiring and going into self-imposed exile. Years later, a series of events leads troublemaking 16-year-old Terry McGinnins to Bruce's doorstep. Learning of Bruce's secret and having a personal need to avenge the death of his father, Terry takes up Bruce's mantle as the new Batman, keeping the streets of Neo Gotham safe from both old enemies of the original Dark Knight and a slew of his own rogues. In contrast to Bruce, Terry is a much more easygoing Batman who, while new to the life and no doubt talented, is more of a wisecracking smartass. While he does seek to keep Gotham safe, he is not as obsessive as he has his family and personal life to balance with his new 'job'. It is a timeless series, three seasons long, including a movie where Terry fights against the Joker himself (Mark Hamill). This is a show that Batman fans of all ages will love.
Being Human
- Vudu
-4 seasons, 52 episodes
1.
The North Remembers
- The title says it all. This is a horror / drama / comedy show that is surprisingly entertaining. Three roommates live together: a vampire (Sam Witwer), a werewolf (Sam Huntington), and the ghost that haunts the house they all share (Meaghan Rath). It may sound like the setup to a bad joke but it honestly is one of the most heartfelt, fun shows I have seen in a very long time. Despite the protagonists being monsters, the show deals with a lot of relatable themes as the characters struggle with problems such as trying to fit into the world and wrestling with personal demons. Through it all, they ultimately come to realize that despite being of difference races, they are the only ones who can understand one another.
Better Call Saul
- Netflix, AMC
-5 seasons, 50 episodes
1.
E. R. Marshall
- Better Call Saul did the impossible by turning an unlikable character into somebody loveable. It is a prequel/spin-off about how Jimmy McGill becomes Saul Goodman. Not only Jimmy, but all the characters featured have so much depth to them. The storytelling is a magical, slow burn that requires patience but it's worth it. I promise, if you enjoyed Breaking Bad, you will absolutely enjoy Better Call Saul.
The Blacklist
- Netflix, NBC
- 7 seasons, 153 episodes
1.
Leonie
- If you want to see a show where you think you know the answer and again and again are proven wrong, then this is a must see. It is about a master criminal, but what is his agenda? It also has amazing Blacklisters and a taskforce working on its own or are they? The show is wonderfully written and perfectly cast and played. Of course, the main character is Raymond Reddington, played by the intriguing and wonderful James Spader
2.
Blanka Rubenbauer
- This is the best crime series ever. It has a great story and famous actors.
Bless This Mess
- ABC
-2 seasons, 26 episodes
1.
Folie-lex
- Bless This Mess – Rio and Mike, two quintessential New Yorkers, pack their lives to become farmers in a small town in rural Nebraska, taking up the farm Mike's aunt left him. Does the show rely on the "big city kids in a small quirky town" trope? Sure! Still, watching these two go through this life-changing decision, relying on the steadiness of their marriage and their spunk to become members of this oddball community makes Bless This Mess so supremely charming. Don't be disheartened by a rocky start and the townies "meanness". You will grow to love everyone in Bucksnort as Rio and Mike do, while they themselves worm their way into the town's heart. (The show deciding to lean way more on its ensemble in S2 was an inspired creative decision.) Lake Bell and Dax Sheppard's chemistry only helps to elevate the spectacular portrayal of this beautiful marriage, and they are both excellent on their own on top of that. A star-studded supporting cast, which includes Pam Grier, Lennon Parham, Ed Begley Jr, and David Koechner to name a few, round up the ensemble and let me tell you, it's a joy watching them all work in all and any combo.
Blindspot
- NBC, Hulu
-5 seasons, 100 episodes
1.
Samantha Ricci
- Blindspot is a badass show with a team that lives and dies for each other. It is jam packed with action and drama and heartache. It is a show that I love and I know that you will too because it hooks you in from the beginning and you will be left wanting more.
2.
Luana
- With a great cast and fun, smart, badass characters, Blindspot could've been any procedural and still have been okay. However, it starts off with an original premise, something that makes you stick around for the mystery and then follows the story to the very last consequences. Here, things are never just right or wrong. Even if some of the characters can try to make it seem that way, the show itself is full of grays and not afraid to defy the typical tropes. At this point, it's on its very last season and gearing up to what promises to be an epic series finale, so if you have some free time, it's definitely bingeable.
3.
Maria Sol
- If you're looking for a bingeable show, Blindspot is a great option. I just watched over 3 seasons in a month because I just couldn't stop, so if you start now, you'll be caught up before the series finale airs in a few weeks. The main story revolves around a woman that comes out of a bag in the middle of Times Square with no memory but a lot of tattoos on her body. Soon, she's starts working with an FBI team, trying to solve the mystery surrounding her. The story keeps evolving through the seasons, answering some of the puzzles and presenting us with new ones while the team faces different villains. It also shows the development of the main characters and the changing relationships between them, which makes you end up loving them.
Blood & Treasure
- Amazon Prime, CBS All Access
-1 season, 13 episodes
1.
Lou
- Do you like fun action adventure stories like Indiana Jones or the Brendan Fraser Mummy films? Then Blood & Treasure is the show for you! This globetrotting series is the definition of fun and the chemistry between the two main characters, Danny and Lexi, is delicious and makes every scene pop. There is treasure, ancient Egyptian artifacts, Nazis, and stealing - lots of stealing! It's the perfect binge for these weird times.
Editor's note
: I have been waiting for this show to return all year. It's a perfect, breezy summer show that's high on adventure and fun. I highly second this pitch.
Bosch
- Amazon Prime
-6 seasons, 60 episodes
1.
The North Remembers
- Based on the books of the same name by Michael Connelly, Titus Welliver stars is this dark, gripping crime drama as the haunted LAPD Detective Harry Bosch. The show starts off with Bosch on trial for murdering a serial killer suspect as he struggles to solve the cold case murder of a 13-year-old boy while also confronting a past he has long tried to bury. He struggles to reconcile his past as he deals with the consequences resulting from the suspect he shot. Gritty and captivating with character driven plots, this series put Amazon Prime programming on the map. It is a must watch before its recently renewed seventh and final season airs.
BrainDead
- Amazon Prime, CBS All Access
-1 season, 13 episodes
1.
Lou
- Politics is strange; it is even stranger when alien space bugs start eating the brains of residents and politicians in Washington, DC. BrainDead only ran for one season in the summer of 2016 before real life politics went truly mad, but it captures the moment very well. The show is frequently hilarious and Mary Elizabeth Winstead is fantastic in the role of Laurel, who, after taking a job with her senator brother, starts to realise something really isn't right on Capitol Hill. It's a one-season wonder that deserves more attention.
Breakout Kings
- Hulu
- 2 seasons, 23 episodes
1.
The North Remembers
- From the creators of Prison Break, this is a show about a pair of US Marshals who create a special task force that realizes sometimes, to catch a criminal, you need other criminals. Convicts recruited include Erica Reed (Serinda Swan), a bounty hunter who killed the five men who murdered her father and hid the bodies so well that the only criminal action that stuck was a weapons charge, Shea (Malcolm Goodwin), an ex-gang leader with deep connections in the trafficking trade who can get anything and everything from guns to drugs, and Lowery, a disgraced doctor whose crime cost him his medical license and, unlike his colleagues, is the only one who willingly went to prison. Together they chase after escaped prisoners and other notorious criminals in exchange for reduced sentences and maybe even redemption.
Brockmire
- Hulu
-4 seasons, 32 episodes
1.
Luana
- In honor of the same feature that first introduced me to the show and given the fact that it just aired its final episode, I thought pitching it here made sense. This is worth watching anyways, but knowing a show has been properly wrapped up only makes me more confident in recommending it. Jim Brockmire (Hank Azaria) is a cynical baseball announcer, who lives a life filled with vice and acid humor. I'm not a baseball fan and that never stopped me from enjoying this show because, just like all the best sports shows and movies, it's not about the sport; it's about humanity, and in this case, maybe even some kind of redemption. It's hard for me to find something that makes me actually laugh out loud but this one did more times than I can count, and its take on a dystopian future during the final season is just as brilliant and hilarious as I've come to expect from this show. If you've never watched this, do yourself a favor and look it up because there's a big chance you'll want to binge it all.
Editor's Note
: I love that you pitched a show that you originally heard of through Pitch Your Show. That's everything I hoped for with this feature.
Broke
- CBS All Access
-1 season, 12 episodes?
1.
Folie-lex
- Broke follows a lower middle class, single mother who takes in her estranged sister, her rich husband, and their assistant after they get cut off from the family fortune. Sounds dumb right? I certainly thought so when I first read the show's logline. Well I'm happy to announce that however the show might sound on paper, it certainly is nothing like what you'd expect when you watch it. Broke is full of warmth and heart and love. With wonderful, relatable characters, beautiful inter-character dynamics, and great family stories, it will make you laugh and "Aw!" each week. This little multicam sitcom was such a pleasant surprise from CBS, and deserved more than the one short season it was eventually granted. Still, watch it. It's well worth your time.
Brotherhood
- Showtime
- 3 seasons, 29 episodes
1.
The North Remembers
- A three-season long show and the earliest example of Showtime's ability to make an intertwined, engaging series, Brotherhood is set in 'The Hill' neighbourhood of Rhode Island. The show centers on brothers Michael and Tommy Caffee, who live two very different lives. Michael is a career criminal with connections to the Irish mob, who seeks to help his community by uniting all the warring factions underneath him. Tommy aspires to do the same from his position as a politician, fixing The Hill within the confines of the law and legal system. As Michael and Tommy navigate their respective lives all in the name of doing good, they realize the criminal and political worlds are often not so different and to make it through they will need one another's help.
Burn Notice
- Hulu, Amazon Prime
-7 seasons, 111 episodes (plus a movie)
1.
Jeff
- After being "burned" in the middle of an operation, CIA spy Michael Westen finds himself stranded in his hometown of Miami with no money and abandoned by his contacts. He reluctantly takes up work as a unlicensed private investigator and problem solver with assistance from both his ex-Navy SEAL friend and ex-girlfriend gunrunner, while trying to find out who blacklisted him.
Editor's Note
- Not only is this one of my favorite shows, but Fiona Glenanne is one of my favorite characters of all time. Where else do you get a girlie girl bomb expert who loves shoes and guns equally?
Castle
- Hulu, Amazon Prime
- 8 seasons, 173 episodes
1.
Luana
- Richard Castle (Nathan Fillion) is a writer who gets permission to shadow Detective Beckett (Stana Katic) for inspiration on his next novel. This is the initial reason for the work dynamic, but then he not only gets hooked on the work but also the people. Along with an amazing cast that includes Jon Huertas and Seamus Dever, the team manages to create a great working relationship as they get more and more in sync. Not every procedural manages to keep working well for so long, and on this one, it's probably in big part thanks to the chemistry of the actors. Castle never lacked popularity, but just like The Mentalist or House MD, this is one of those shows that can also be a pleasure to rewatch.
2.
Ryan
- Castle is not only my #1 favorite show of all time, it is easily one of TV's most currently underrated crime-comedy gems! The entire cast's collective chemistry was off-the-charts amazing!
Chase
- Philo
-1 season, 18 episodes
1.
The North Remembers
- Before getting her big break on SVU, Kelli Giddish starred as the leading lady in this action series as Annie Frost, the feisty, hard-hitting officer in charge of the fugitive apprehension division of the US Marshals. She leads a group of officers who are as persistent and determined as she is, including Jimmy Godfrey (Cole Hauser), Annie's right hand confidant and team co-leader who is not above working with criminals to get results, Marco Martinez (Amaury Garrido), an ex-cop who left the department under suspicious circumstances, Daisy Ogbaa (Rose Rollins), a weapons specialist with a dark past who can tell a lot about someone by the gun, knife, or bomb they use, and rookie Luke Watson (Jesse Metcalfe), a prep school legal expert who tends to be a stickler for the rules but comes to quickly learn the morally gray world they work in. What really made Chase stand out was how they showed the motives and lives of the criminals they hunted like why they committed their crimes. It also did not pull punches, as a teammate was lost before the season ended.
Code Lyoko
- YouTube, Amazon Prime
- 4 seasons, 97 episodes
1.
Zack F
- Code Lyoko is one of the most unique shows of the 2000's. It has great animation and great characters. There are also strong themes about the dangers of technology and an immersive storyline.
Continuum
-
-4 seasons, 42 episodes
1.
The North Remembers
- In the year 2077, a terrorist group known as Liber8 are to be executed after an attack of theirs killed thousands. Using a time travel device, the criminals escape their sentence and travel back to the year 2012, taking future cop Kiera Cameron (Rachel Nichols) with them. Once in the past, the group seeks to change the future for their own purposes while Keira works with boy genius Alec Sadler, who will grow up to develop the technology of Keira's time. The two initially work to stop Liber8's plans but as the series progresses, Keira begins to wonder if the future she wants to protect is in the end worth saving and maybe Liber8's goals are somewhat justified. Alliances shift, agendas change, and some characters you start off hating end up becoming characters you love, while others you liked will end up being characters you despise. Continuum is a very thought-provoking series that any science fiction fan will love.
Coroner
- CBC
-2 seasons, 16 episodes
1.
The North Remembers
- Based on a series of books by M.R Hall, Jenny Cooper (Serinda Swan) is a recent widow who takes a job as a coroner and investigates the most bizarre crimes from murders to unexplained deaths. While she is an expert in her profession, Jenny struggles with the difficult aspects of her life, be it her duty as a single mother to her son, dealing with her father suffering from dementia, her own issues of chronic anxiety, or even clashing with her more put together detective partner (Roger Cross). While it is a typical "case of the week" whodunnit mystery series, the show depicts, in a believable and thought-provoking way, how everyday people are affected by anxiety and mental health issues and how more often than not it's the people you least expect that are affected. The CW recently picked up the distribution rights and is set to air it this fall.
Counterpart
- Amazon Prime
-2 seasons, 20 episodes
1.
Baxter
- Counterpart is a series eerily relevant today...with the added twist of a parallel universe! Set in an exotic location, JK Simmons plays dual roles in a spy thriller worthy of John Le Carre novel! It was cancelled too soon but with extra viewership, it may have a third life?
2.
Folie-lex
- I don't think I can sum up Counterpart's premise well enough without giving too much away, but let me try. The show follows Howard Silk, a mild mannered clerk of an international agency who, following his wife's tragic accident, learns something about his job that shifts his world view to its core. That's kinda what the show is about. What it actually is, is a brilliant, intricate, intelligent sci-fi neo-noir. JK Simmons is unsurprisingly exceptional, but Nazanin Boniadi, Olivia Williams, Sara Serraiocco and Harry Loyd will equally impress you. The aesthetic, style, and overall look of the show is undeniably captivating and the whole thing is beautifully shot, making the best use of its Berlin setting. Two short seasons of it were simply not enough.
Creepshow
-
-1 season, 6 episodes
1.
The North Remembers
- Every generation has that anthology show that tells cautionary tales with a creepy horror narrative and is loosely based off of a book series, from Tales from the Crypt to Are You Afraid of the Dark? What makes Creepshow standout is how it takes that concept and kicks it up a notch in horror and yet is able to stay grounded and campy, which adds to its own identity. Rather than make it about terror and gore, it's essentially a look back to the retro shows which told tales to give you a jump and a chuckle. It's apparently based on an old 80's movie, but it doesn't seem necessary to watch the movie to understand the show.
Criminal Minds: Beyond Borders
- CBS All Access
-2 seasons, 26 episodes
1.
The North Remembers
- I always feel due to the US election coverage of the time, this show gets a bad rap for its subject matter. Just like Criminal Minds, this spin-off features a team of FBI agents who travel the world to stop criminals. The difference is that the International Response Team (IRT) goes to countries outside the US and are tasked with solving cases that involve American citizens on international soil or chasing criminals who flee the states. Leading the team is Jack Garrett (Gary Sinise), a veteran FBI agent and father of six who is third generation law enforcement with his eldest son set to be the fourth. Clara Seger (Alana de la Garza) is a cultural and linguistic expert whose knowledge of country customs help them deal with local policy. Matt Simmons (Daniel Henney) is a special ops soldier who serves as both the team's muscle and tactician. Monty (Tyler James Williams) is the team's tech analyst who also serves as grief counselor to the families of the victims his team helps. Finally, Mae Jarvis is a medical examiner turned field agent. While the show was cancelled after two seasons, it has a satisfactory ending.
The Crossing
-
-1 season, 11 episodes
1.
The North Remembers
- The Crossing is a one-season show that sadly didn't last long. A group of refugees from a war-torn country washup on the beaches of a small American town. The residents soon learn that the country they are fleeing from is the US, and the war they are escaping is one that will happen 180 years from now. The refugees suddenly become suspect to a government organization seeking to untangle the truth behind the conspiracy. Some of the refugees want to start peaceful lives, while others have their own nefarious plans for returning to the past. At the centre of the story is Reece (Natalie Martinez), one of the refugees with superhuman abilities, seeking her daughter who was separated from her during the "time crossing." Working alongside Reece is a terminally ill doctor (Georgina Haig) who aids Reece in hopes of using Reece's abilities to help cure herself. It's only one season but it tells an open and shut story while leaving room for potentially more.
CSI: NY
- CBS All Access
-9 season, 197 episodes
1.
The North Remembers
- Detective Mac Taylor (Gary Sinise) leads the crime scene unit of the NYPD. Mac is a tenacious but wounded figure, still grieving the loss of his wife who died in the 9/11 attacks. He views this as the definition of unjust and it is his driving force for why he does his job. While episodes do have the typical case of the week, what makes New York stand out is it's the most character driven of the four shows. The show delves deep into the characters, focusing on their relationships on and off work. It fleshes them out with deep, intriguing backstories, whether it's Danny's history with a dangerous gang, Stella's time in foster care, or why Lindsay gets heated when cases involve young girls. The show also has humor, thanks largely to sardonic detective Don Flack, who always seems to have a smartass remark or offhand nickname for whoever pisses him off. Most importantly was how well the show developed things between Danny and Lindsay. They started as colleagues and then friends before marrying with children. That alone makes them the gold standard of TV cop partner relationships.