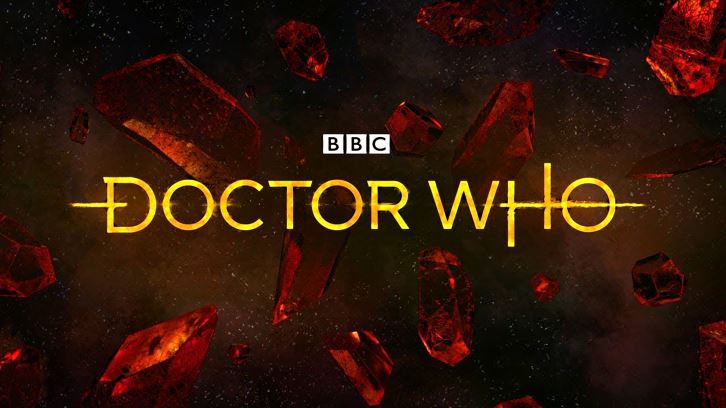 © BBC Pictures
Episode: 11.06 "Demons of the Punjab"
Directed by: Jamie Childs
Written by: Vinay Patel
Air date: 11 November 2018
Doctor Who
for helping to shed light on the stories that so often are left untold, buried or forgotten. Telling the history impacting generations, but from the perspective of individuals, that's something the show is doing a fantastic job with this season. Certainly the most memorable hours and moments for me so far.
Whovian notes and questions:
1. The episodes set during the historical events are the best ones for me this season. How about you? Are you missing the adventures in the distant future and discovering the new planets? Or do you appreciate the closer look at the real-life stories less known to the people all around the world?
2. I'm always grateful when the writers are given a chance to write a story more personal and more closer to their own experiences. There's such a meaningful depth about them, unlike anything based solely on one's imagination. How do you feel about mixing TV and real life stories? Do you prefer when the writer is closer to the discussed topic or would you rather have the story written from the outsider's perspective? Maybe a bit of both?
3. We've met Rosa Parks and travelled to the Partition of India. What other historical events would you like to see Doctor Who shed more light on? Anything from your own country?
4. Last but not least, I'm so glad we're travelling outside the UK and US this season, hope to see the episodes taking place all around the world. It's absolutely wonderful to experience the new culture and place through Doctor Who. Clearly the history is happening everywhere at once, would love to see more stories set in Asia, Africa, Australia or other countries of Europe and Americas. How about you?
1. Thijarians: "This is all that remains of our home. Our people. Every ancestor. All one dust.... They died unwitnessed, unsaved. We were too late to grieve or honor them. But we, who returned, gave up 100 generations to sift, to remember the lost dead, the unmourned. In time, it was all we knew. And now we travel beyond, seeking the unacknowledged dead. Across all of time and space. This is now the Thijarian mission: to bear witness to those alone. To see. To bear pain, honor life as it passes."

2. The Doctor: "Love, in all its forms, is the most powerful weapon we have because love is a form of hope and, like hope, love abides in the face of everything."

3. Graham: "I honestly don't know whether any of us know the real truth of our own lives. 'Cause we're too busy living them from the inside."

4. Yaz: "What's the point of having a mate with a time machine, if you can't nip back and see your gran when she was younger?"

5. Prem: "Ordinary people whipped into a frenzy to be part of the mob. There's nothing worse than when normal people lose their minds. We've lived together for decades – Hindu, Muslim, Sikh – and now we're being told that our difference are more important than what unites us. It's like we learned nothing in the war. I don't know how we protect people when hatred's coming from all sides."
Graham: "Well, all we can strive to be is good men. And you, Prem, are a good man. "

What did you think about "Demons of the Punjab"? Any favorite scenes, quotes or theories? Feel free to let us know in the comments. Check out the press release & promo for the next episode "Kerblam!". As always, thanks for reading!