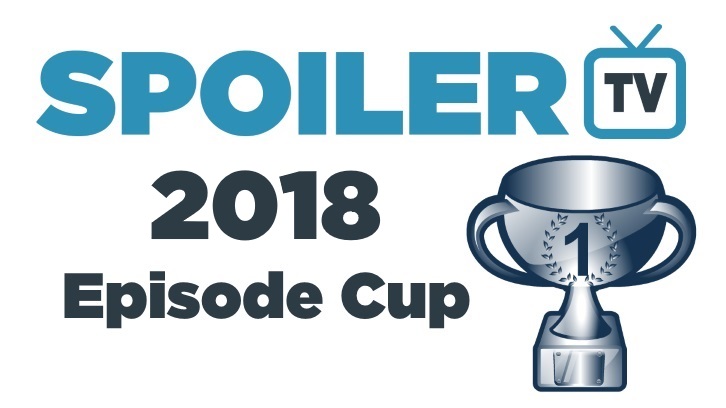 DAY 15! (Results from yesterday can be found here.)

As we head into the quarter-finals, we go into them after a round of seismic results. We lost both episodes of Shadowhunters and one of the two Lucifer episodes in the last 16 meaning we are left with just three of our seeds remaining. This competition is suddenly becoming more unpredictable.

A word, too, on voting. Numerous people have been suggesting that bot voting has been going on, particularly in round three, because the numbers being recorded. Due to the new GDPR laws, our data is no longer comprehensive enough to confirm either way. What we can see, however, is that there have been similar voting patterns between all of the shows over the past couple of days. As a result, nothing will change moving forward.

Now, onto the quarter-finals...

The rules are as follows:
1. Four episodes go head to head for 24 hours, going live and closing at 1pm ET. The episode that emerges as the winner of each poll will go through to the next round.
2. Vote for your favourite episode, and tell us what you voted for.
3. Tell others about the competition! Social media is your best friend in this competition if you want your favourite episode to win.
4. Be respectful. This is a competition, but be friendly. Let's not have any abuse directed at any person, fandom or show, as we've had on occasion in the past.

Arrow has built steadily throughout this competition, but "Fundamentals" faces its toughest test yet against Lucifer's "A Devil of My Word". We then see a battle of the two episodes that knocked out Shadowhunters: The 100's "Sleeping Giants" against Agents of SHIELD's "The Devil Complex". SHIELD has had the more challenging run to the quarter-finals, but that might not end up counting for anything.

Our 59th poll of the competition this year provides us with the first tie between two episodes of the same show. Timeless overcame difficult opponents in The Librarians and second seed Lucifer in the third round, and the reward is that "Chinatown" and "Hollywoodland" go head-to-head. And finally, Outlander's sole remaining episode, "Of Lost Things", takes on SHIELD's "The End". This SHIELD episode removed Outlander's other episode in the second round; it would be almost unfathomable if it were to happen again. Stranger things have happened, though...


The draw:
Full spreadsheet link
Don't forget to share the post; the more people vote, the more chance your episode has of winning!
We've got a day off tomorrow, but check back on Wednesday for the semi-finals!