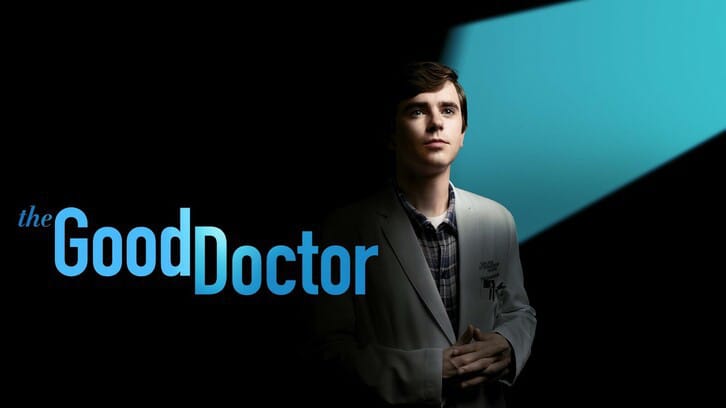 We're back! After a shorter hiatus than we thought, The Good Doctor 5x08 "Rebellion" shows us the consequences of what happened in the previous episode. It's a heartbreaking episode in which the wounds, instead of closing, open up. Time for a review!
Here we go!
Let's deal with the elephant in the room first: Shea. The baby's death affects Shaun in a personal way because it reminds him of the child he and Lyla lost. He couldn't save him/her and he couldn't save this baby either. That makes him feel insecure so he overthinks the mistake Lea made. That makes Shaun jump from "you lied to me" to "I'm not good enough for you."
Shaun already felt that fear in the back of his mind. He knows he's different and Lea has already rejected him once for that reason…and somewhere in his mind, he's afraid that she'll just realize he's too complicated and walk away. Of course, thinking like this is not rational and he isn't valuing the love that Lea feels, but the fears are irrational and they do that for you. Shaun's insecurity and fear come from a lifetime of feeling rejected by the people he loves - only a few people like Glassy or his brother stayed by his side - and losing that baby stirred up these hidden fears and insecurities and brought them to the surface.
In the end, Shaun understands that the world is not black and white and that sometimes we have the best of intentions and want to help the people we love because we love them, not because we don't accept them. But his fears, his insecurities…hurt Lea deep inside. Because she grew up a lot, they grew up a lot and she has faith in them, she has faith even when Shaun, unfairly, doesn't want to talk to her and takes her out of his life for a fight, but feeling that Shaun doesn't have the same faith in them... breaks Lea into a thousand pieces. She can't marry a man who doesn't have faith in them and who is going to react like that to every fight they have.
With that reaction, with his fear, Shaun has unintentionally made Lea feel like she wasn't good enough for him. Not honest enough, not neat enough, not perfect enough. And she can't marry a man like that, a man who makes her feel that way, even unintentionally, a man who doesn't have the same blind faith in them that she does.
Of course, this is just a bump in the road. All they have to do is talk but the show went for drama for drama's sake instead of having them talk, heart to heart, about their fears and insecurities. COMMUNICATION. That's the key, that's what they need and that's what the show didn't let them have. They are one conversation away from reconciliation and marriage. Yes, I still think they will get married and my money is on the season finale.
It's been a while since a show made me cry but
The Good Doctor
5×08 "Rebellion" did. The stories of the two patients that we saw in the episode are so real. I identify with them. That's why I got angry with Jordan, Asher, and Park because it's so easy,
so
easy to speak from what they believe to be a high moral position without putting themselves in the shoes of their patients, without understanding them, without wanting to and treating them as if they were the problem. When they are not.
They. Are. Not. The. Problem.
They don't get it. They don't know how it feels. No one knows what it's like to feel rejected by the whole world, to feel like you're less than anyone, that you don't deserve anything, that you can't get anything because the world taught you that people like you are just...wrong. You're like the blot on a perfect letter, the stain that spoils clothes. You're the problem because you don't eat healthy enough, you don't exercise enough, you don't follow the diet with enough discipline, you don't try hard enough. And you don't feel that way because you want to, you feel that way because they made you feel that way. Throughout your life.
You were bullied in school and high school before bullying was a thing. And the worst thing is that not only your external environment makes you feel this way, but also your family. That's what hurts the most. That the people who are supposed to love you treat you like this, humiliate you like this, that they, like the others, don't see more in you than the extra kilograms you weigh but they don't see you.
Everything they tell you is bullshit and a lie but you are a child and a teenager and you believe it. So you hate yourself, you hate the image that the mirror gives you back and you want to change it at all costs, even at the cost of your health. In that extreme situation, you do whatever it takes to change and nobody makes fun of you in the process, they already made fun of you enough.
That's why that woman went to Brazil to have her stomach operated on. And Asher doesn't understand why but if he tries a little bit he might do it. He, too, was forced to step outside of his comfort zone so he could look in the mirror and feel good, inside and out.
And Jordan…she was lucky. She was lucky to have a family that supported her and saw her and nothing else. But not everyone is that lucky, and that doesn't mean that people who aren't as confident as she is are wrong. They just had another experience in life. In a perfect world, we would all know that our body doesn't matter and we should love ourselves because we're beautiful. But, sometimes, life destroys that confidence and self-love before it can be born and your whole life is about trying to love yourself as you are.
But the one that surprised me the most, and not for the better, is Park. Body shaming and prejudiced comments like the one he says are part of the problem and the reason why we are not moving forward on this aspect. After that, it's very easy to say "oh yes, you have to love yourself" when the same person who tells you, unconsciously, thinks less of you for not having a normative body. And, of course, it's incredibly easy to say when you haven't had to suffer anything like that. Easy and ignorant.
I thought Salen couldn't sink any lower…but I was wrong. In
The Good Doctor
5x08 "Rebellion" she blamed Shaun for a mistake that she was to blame for and makes a mother who has just discovered the death of her child and is confused, sign a document accepting a derisory amount as compensation, releasing the hospital from any other consequences. And, as if that weren't enough, she covers her tracks by firing a man she forced to do her bidding...and eliminates the advantage Lim had over her.
The removal of advantage doesn't surprise me. Unfortunately, politics is like that, people don't matter, power matters and Salen has a lot of it. But the rest…is falling too low, even for her. Salen shouldn't be running a hospital but the only real place for her is in jail. I hope she ends up there.
I understand the pharmacist. Yes, the right thing to do is to tell the whole truth, but the reality is that he doesn't have to worry only about himself, but also about his family. Salen will defend herself tooth and nail and has the upper hand. The wisest thing is to accept the deal and keep quiet. It may not be something that will help him sleep at night, but it's something that will allow him and his wife to continue feeding and caring for their children.
I'm Team Lim now and forever and I agree with her but Glassy is right here. She must be smarter, cunning, and sneaky. Lim can't go straight ahead like she's doing now because she's just going to get Salen to do whatever it takes to fire her. Salen already warned her, she's not going to forget what happened. To beat snakes like Salen at her own game, Lim must think and act like her. It's the only way to take her off.
This is where our
The Good Doctor
review ends. We will be back next week with a new one. Stay tuned!
Agree? Disagree? Don't hesitate to share it with us in the comments below!