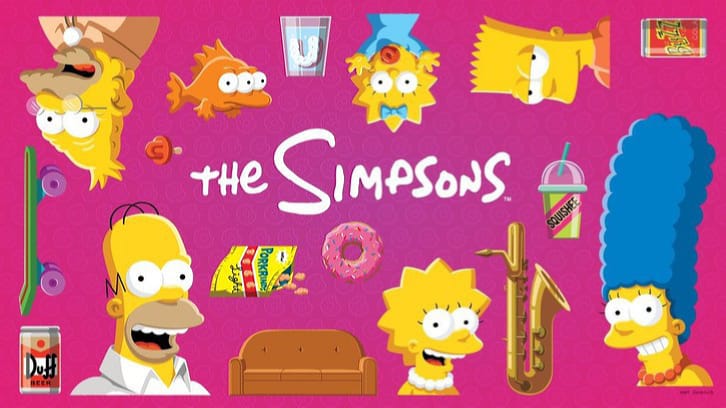 *NOTE – This review may contain spoilers.
It's a double review this week as we close out the mid-season with a heartfelt, Christmas spirit. Lisa is in some trouble with Miss Hoover whilst Netflix's Ellie Kemper stars in a festive mid-season finale.


Season 32, Episode 9: Sorry Not Sorry
A lot of season 32's episodes have allowed one character to take the lead, and throughout that execution we've either seen a hit or a miss - but this time round, with Lisa as the lead, it's somehow a bit of both in this somewhat mediocre instalment.
'Sorry Not Sorry' focuses on Lisa learning a valuable lesson on apologies and empathy, which, as a concept is a pretty sweet idea. However the execution isn't quite as enjoyable as it should be.
After realising that Miss Hoover only appears to be acting out because of her woe-some home life, Lisa learns to share kindness, and purchases a massage chair for her teacher. The start and end to this journey are adorable; with some cracking one-liners combined with a sincere yet Simpsons-esque story, we get what we tune in for here. But the journey towards there isn't quite so smooth.
An issue 'The Simpsons' tends to face with their one-arc episodes is that there appears to be a lot more time to fill than there is story. Lisa falls out with her teacher early on, and then the expedition towards our ending feels longer than necessary.
The main fault with 'Sorry Not Sorry' is that the story is not complicated enough to last the half-hour time slot. We're forced to go through a pointless excursion when Lisa forms a bond with the school bullies who do not offer much more than comedic relief. And although the humour is great, a B-side storyline could make use of this extra time.
Something that also hurts the episode is the unbelievable premise. Although she is 8 years old, we've known Lisa long enough to know that she is a good, mindful child; she shouldn't require a bully's accidental expertise to learn to be empathetic to a teacher. With all of her Buddhist teachings and leader-like qualities, Lisa learning to be kind through being put in detention feels more like a story for Bart.
Although the concept shows promise 'Sorry Not Sorry' proves to be a filler-episode of the 32nd season; whilst it doesn't suffer the staleness of the over-stacked
'Now Museum, Now You Don't'
, it also misses out on the creativity of
'Podcast News'
. The episode delivers with its comedy, but the narrative falls flat, making it a skippable episode.
Season 32, Episode 10: A Springfield Summer Christmas for Christmas
Unlike its predecessor, episode 10 offers a range of humour, story, and well developed characters.
In 'A Springfield Summer Christmas for Christmas', Ellie Kemper from the Netflix sitcom 'Unbreakable Kimmy Schmidt' guest stars as Mary, a filmmaker trying to find her next big hit, but forced to direct a low budget Christmas movie.
The point of the episode is clear: tell a somewhat heartfelt, but mostly parody-focused story about Hallmark Christmas movies. And whether you love them or not, you're bound to laugh.
Mary is our protagonist, and she takes the reigns for the majority of the episode. We follow her through her highs and lows, and meanwhile we see our B-story of Bart trying to take back his independence.
As stated previously, this season focuses on one-arc stories a lot, and sometimes that hasn't been the best option. And although this episode is mostly surrounding the woes of Mary, this extra story with Bart gives us that separation from the main story at hand.
This "film within a
film
TV show" trope is delivered brilliantly, and uses the apt aspects of each character to their best ability; as exemplified in
his episode this season
, Principal Skinner is a perfect supporting character. He is great with one-liners, and one of the best at being used for throwaway shots, enabling us to have a small giggle if necessary - and that's exactly his purpose here.
Throughout the episode we're treated to a few digs at Christmas movies that all land perfectly, but the main gag of the entire story is the go-to trope of women-lead festive films; a career-focused and stressed woman finds the real meaning to her life through a very holiday-centred story. And with the additional twist at the end of her life not changing at all, the Christmas-themed episode is a wonderfully festive tale with the lovable Simpsons humour we're so used to.
'A Springfield Summer Christmas for Christmas' is a perfectly self aware half-hour episode that pokes fun at both itself and the overhaul of Hallmark Christmas movies. With obvious tropes and funny dialogue, this mid-season proves to be the cherry that this wishy-washy season needs to leave us on a high note.
What do you think of these two episodes? Do we end the mid-season on a high note?