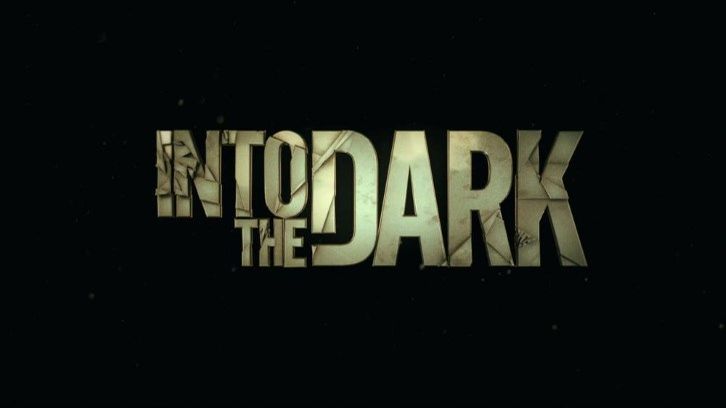 The most recent installation of Into the Dark allows us a glimpse into a man's harrowing journey throughout his time at a psych hospital, in which he thinks he is the President of the United States being held there against his will. Where the episode lacks in actual scares, it almost makes up for in gore, and it asks the eerie question: is it more likely that the President of the United States would wake up as a patient in a psychiatric hospital, or that a patient in the psychiatric hospital would wake up as the President of the United States?

One of the best things about the episode is the cast of characters. We have Barry Watson (7th Heaven) as Henry Cameron, our suspected POTUS, Sonita Henry (Krypton) as Dr. Larson, Henry's doctor, and Lilli Birdsell (Agents of S.H.I.E.L.D.) as Helen, suspected Secretary of State. We also have to talk about Marvin 'Krondon' Jones III (Black Lightning) playing Henry's trusty, terrifying orderly, and Kate Cobb (Shameless), our necessary FLOTUS, Eliza.

We eventually learn that Eliza is necessary because, shocker, Henry isn't actually the president! He just had a psychotic break because while attending an event for the actual president, there was an assassination attempt that didn't even come close to hitting the president, and instead hit Eliza, and she died in Henry's arms. Tragic? Yes. Predictable? Slightly. I was a little off-put at realizing he wasn't actually the president, because, come on, how much fun would that have been? Happy Fourth, the country is quite literally in flames in the outside world, let's throw some TV chaos in there too!

But, alas, it was too… good seems like the wrong word here, so perhaps too easy to be true. We get a kind of fun fake-out, where Henry steals a paper clip from his file, and later, unlocks his handcuffs, takes Dr. Larson hostage, and rides up to the elevator to the ethereal White House ground floor. He steps into the Oval Office, his seat is relinquished back to him, and he records a speech about coming together. He discusses his rocky journey, and during it, uh oh, the lights dim, he's falling in and out of reality, and uh, yeah, that's not really happening. He's imagining it. He's still in the elevator. His orderly has come to retrieve him on the top floor. His masterful Make-Laura-Miss-Timeless paperclip trick didn't help him much after all. Too bad.

Another thing I liked about this episode is that, though I feel that I must once again remind Into the Dark that it is a horror anthology, and I came here to be scared, terrified, petrified, and not just spooked and weirded out, I appreciated the gore in this episode. There's not too much, but when it's there, it sure makes a statement, like the consistent flashbacks to the shots of Eliza and Henry bleeding out after they've been shot by who we find out later is someone not even originally aiming for them, which almost makes it worse. They're a nobody, a name in the wind, a ghost.

My very favorite thing about this episode, though, is that it makes me think, almost immediately, of old episodes of The X-Files. The way the beginning of it is edited together, the music, it made me very nostalgic for some good old Mulder and Scully banter. Too bad all we got instead was some hardcore electric shock trials. Also, a weird amount of torture. Too much, if you ask me. Guys, I wanted jump scares and nightmares, I didn't want to watch Matt Camden from 7th Heaven lick a man's work boots.

Overall, the episode itself was okay, but I still fear that Into the Dark itself is coming apart at the seams. The acting was amazing all around, but the story was a tad lackluster, almost something that's been done before, and the editing on the film made me look at my phone more times than I can count. I understand what they were trying to do, putting us in Henry's shoes, but, perhaps I wanted to be in Dr. Larson's shoes for once.

My favorite scene from this episode of Into the Dark is when Henry is being disciplined after his altercation with another patient in the hospital, and he seems to have knocked some teeth out of the other patient's mouth. Henry, clearly still riled up, all of a sudden, laughs and swallows the teeth. Thank you! This is the chills down my spine I was asking for. This is the scrunch up my face and stare at the screen in horror I was looking for. Henry swallowing a pill cup full of teeth is exactly what I wanted.

My favorite quote from the episode is one that's used multiple times, that I used at the beginning of this review, but I can't get over how much of an emphasis is put on it in the show, especially given Henry's response. It's during one of many of Dr. Larson and Henry's therapy sessions:


Dr. Larson: "Do you believe it more likely that the President of the United States would wake up as a patient in the psychiatric hospital, or a patient in the psychiatric hospital would wake up as the President of the United States?"
Henry: "In a rational world, neither scenario is likely to occur."
What did you guys think of the episode? What were your favorite or least favorite scenes? Do you think it went well with this month's theme?