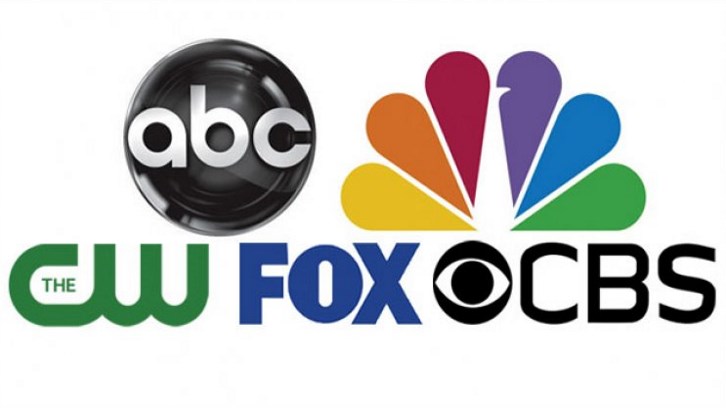 Welcome to Day 5 of our pitches. Pitches from previous days can be found in the links below. Again, thank you to everyone who helped with the pitches. To keep articles shorter and more readable, all pitches were edited for length, clarity, and grammar. Nominations were also limited to 3 per show with a couple very popular shows having more. I am truly sorry if your nomination is not in here. Know that I appreciate your time and pitches. Making the choice of what went in was difficult. After all sections are posted, I will include a link to the original spreadsheet so you can read them all in their unedited entirety.


Pitches - Part 1
Pitches - Part 2
Pitches - Part 3
Pitches - Part 4




Last Man Standing
- CMT, WGN America, & Hulu.
-8 seasons, 273 episodes
1.
Chad Miller
- I highly recommend Last Man Standing because it's an excellent family show that every family member can relate to. It shows how family members who have different views can get along. Plus, the show relates to real life situations. The cast members have changed since Season 1 but every actor that has joined the show works so well together. Push past the cast changes and stick with it. It's an amazing show.
Editor's note
: Coming from a mixed political family, I appreciate how this is one of the few shows on TV where people can have divergent views and still get along and support each other. If the world discussed more than shouted over each other, we'd all be in a better place.
The Last Ship
- Hulu
-5 seasons, 56 episodes
1.
Jeff
- After returning from a radio silence mission in the Arctic, a US Navy ship finds out that a viral pandemic swept across the globe decimating 80% of the world's population. The crew must take a dangerous globe-trotting mission to discover a cure and stop the virus.
Editor's Note
: While I haven't watched the whole series, I can highly recommend the first season especially. This show is very timely, being a pandemic-focused series, but its best feature is its rapid pacing. Things that would be drawn out on other shows tend to be revealed quickly in this one. It also has many characters to root for instead of the anti-heroes that are so popular these days.
Legends of Tomorrow
- Netflix, CW app
-5 seasons, 82 episodes
1.
That Which Dreams
- Who would you enlist to protect the timeline and safeguard history? Why a B-list of superhero screw-ups of course. The most comedic of the Arrowverse shows, Legends of Tomorrow embodies the utter off-the-wall zaniness of Silver Age Comics as characters from other shows are given a second chance to prove just how good they actually are. Ray Palmer finds love, Captain Cold and Heatwave earn redemption, and Sara Lance ascends to captaincy of their ship, the Waverider.
2.
Brady
- Legends of Tomorrow is fun and exciting.
3.
CP
- I don't need 200 words to say why I love this show. I only really need two: Caity Lotz!
Leverage
- Amazon Prime. Tubi, Vudu
-5 seasons, 77 episodes
1.
Angy
- What I've always loved the most about Leverage is its great character development over the course of all 5 seasons. At first glance, the show just seems to be about 5 criminals who change their ways to help those who can't seek help from the authorities, but you also follow the characters on their journey. Most outstanding here is probably the thief Parker, who started off as having absolutely no clue about social interaction but slowly starts fitting into this family of misfits while still staying true to her quirky ways. Eliot, who used to be a mercenary for the worst people, makes amends and with time reveals that there's more to him than just being the hitter of the group. Every episode gives you back a little bit of hope that there are still a few out there that fight to make the world the way it should be. Add to that the playful banter between the characters that makes you laugh, amazing guest stars, and smart storylines that get you questioning a thing or two, and it simply is the perfect show.
2.
Natali
- Leverage is the perfect series that ended long ago. Dean Devlin has announced that Leverage 2.0 is about to be filmed this summer, so I believe that this is the best time for anyone who didn't get to watch it to do so. From the very first episode, you can see how much thought Dean and his team put into this series. It's pure genius really.
Editor's Note
: I agree. Parker still has the best character development arc of any character on any show I have ever seen.
The Librarians
- Hulu
-4 seasons, 40 episodes
1.
That Which Dreams
- A continuation of "The Librarian" movies, this series follows the zany adventures of a group of intellectuals attempting to gather and lock up magical artifacts in order to keep the world safe. There's a mathematician, an art and history buff, a tech wiz, and their mentor, a man who knows it all. Together with their Guardian and a curator of the Library, this found family must take on Frost Giants, magic cults, and even mad wizards in order to protect the entire planet from magic gone wild.
Life
- NBC
-2 seasons, 32 episodes
1.
The North Remembers
- Life stars Damian Lewis in one of his first American TV roles, alongside Sarah Shahi. Serving 12 years for a crime he did not commit, homicide detective Charlie Crews returns to work for the LAPD after receiving a lawsuit settlement from them. He's partnered with Detective Dani Reese, a strict former narcotics officer battling drug addiction as well as pressure from her superiors who blackmail her for information on Crews. The bosses see Crews as a liability and seek to bust him to remove him from the force. Since being released Crews uses odd methods to his police work, taking a zen-like and open-minded approach as well as developing a bizarre obsession with fruit. All the while, he takes every day at a time, adjusting to life on the outside as he seeks to uncover the mystery of who framed him and why.
Life in Pieces
- Hulu, Amazon Prime
-4 seasons, 79 episodes
1.
Lou
- This show is just charming and delightful. I had the pleasure of watching it for the first time this year and fell for the characters hard. Every episode is four stories that often overlap about one big family, the Shorts. The great thing is all the characters and couples are fun to watch and because of the extended cast, you can get fun and unexpected pairings. CBS really shouldn't have cancelled this gem but there are 79 episodes just waiting to be watched. You won't regret it.
Life on Mars (BBC)
- Brit Box, BBC iPlayer
-2 seasons, 16 episodes
1.
Noor
- Just to be clear, this is the BBC version; the US version sounds dreadful! Anyway, I binged this show last month and loved it so much. It's a show that is subtle and excellently written, dealing with nuance and handling some deep moral conundrums that make you think. It can be heartbreaking or hilarious, and it does both with ease! I found myself liking the characters, even the ones that were seriously flawed. It also happens to have one of the best endings I've seen in a TV show. Oh, and the soundtrack is awesome. I would recommend checking the show out on that alone.
Line of Duty
- BBC IPlayer, Acorn TV
-5 seasons, 29 episodes
1.
Milo
- Welcome to AC-12. Line of Duty focuses on an elite police task force that exists for one purpose: to stop corrupt police officers from getting away with criminal offences and take them down, even though its officers are often looked down upon by those outside their division. It's a complex show with plenty of twists and turns across its five seasons so far. It features a revolving door of big-name actors and actresses who step in as the show's primary antagonists each time out. Anchored by an excellent core cast of Martin Compston, Vicky McClure and Adrian Dunbar and guests that include Stephen Graham, Keeley Hawes, Lennie James, Daniel Mays and Thandie Newton, Line of Duty will have you on the edge of your seat thanks to its fast-paced narrative from Bodyguard showrunner Jed Mercurio. If you've just seen Bodyguard, rest assured; Line of Duty is so much better. It's an addictive, high-octane police drama, providing an insight into police corruption that most cop shows dare not even address. Line of Duty feels like, at times, the British equivalent of The Wire and you'll grow to love these deeply flawed and human characters.
Locke and Key
- Netflix
-1 season, 10 episodes
1.
The North Remembers
- After the death of their father, the three Locke children and their mother (Darby Stanchfield) move into their late father's ancestral home in Massachusetts called Keyhouse. As the family copes with their loss, they suddenly realize Keyhouse is a place of unnatural forces. The family discovers a set of magical keys around the property. Each containing a different ability and hoping to make their broken lives easier, they seek to use the keys' powers for their benefit. However, using such power attracts attention, and the Locke family soon must protect their secret from not only outsiders but also from a malevolent force that has ties to the Locke family and seeks to collect all the keys for its sinister purpose. A supernatural, horror fantasy series, it highlights the overcoming of grief, loss, and tragedy and how magic isn't always the answer to it.
Longmire
- Netflix
-6 seasons, 63 episodes
1.
The North Remembers
- Longmire is a contemporary western crime drama based on a series of books by the same name. Centering on Walt Longmire as the gruff, charismatic Sheriff of Absoroka county, Walt deals with crimes from murders to major crimes that happen in his small town and on native tribal grounds, all while he works to uncover the mystery of who killed his wife. His team of deputies include the straight laced newcomer Vic Moreretti (Katee Sackhoff), the ambitious Branch, and the goofy but bighearted Ferg. The show blends the concept of a county sheriff with actual cultural native themes, making for a very well told modern version of Cowboys and Natives. The characters are compelling as you watch them deal with their hardships and struggles, balancing their personal issues with keeping their county safe.
Love Life
- HBO Max
-1 season, 10 episodes
1.
Luana
- This show is new so I can't be sure how many people have checked it out, but it has been renewed for a second season already. It focuses on the journey of growth of its characters through the main relationships they have in their lives, not only romantic ones but also with friends and family. Here you can definitely see the many initial flaws in every character, but at the same time, you can see them mature in front of your eyes and I think there's great value in that. The first season stars Anna Kendrick but there are so many great options for whoever takes over season two and so many possible types of relationships to explore that I can't imagine not wanting to watch this for as long as it airs.