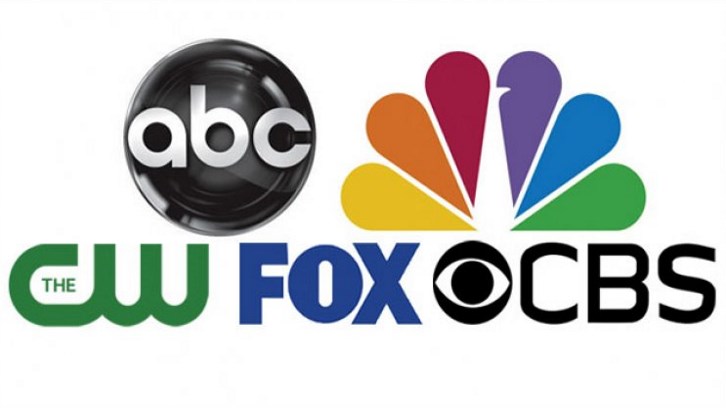 Welcome to Day 3 of our pitches. Pitches from previous days are linked below. Again, thank you to everyone who helped with the pitches. To keep articles shorter and more readable, all pitches were edited for length, clarity, and grammar. Nominations were also limited to 3 per show with a couple very popular shows having more. I am truly sorry if your nomination is not in here. Know that I appreciate your time and pitches. Making the choice of what went in was difficult. After all sections are posted, I will include a link to the original spreadsheet so you can read them all in their unedited entirety.


Pitches - Part 1
Pitches - Part 2




Danny Phantom
- CBS All Access, Hulu
- 3 seasons, 53 episodes
1.
The North Remembers
- I never thought much of this show given it was created by Buch Hartman. His other show is not one I'm particularly fond of so Danny Phantom was a pleasant surprise. Danny Fenton, a timid, outcast 14-year-old boy and son to the world's leading ghost hunting expert, suffers an accident when he activates his parent's latest invention - a portal to the ghost realm. The accident alters his body, granting him ghost-like powers of flight, invisibility, enhanced strength, and speed. He uses his new abilities to keep his home of Amity Park safe as the spectral superhero Danny Phantom. Most of the series revolves around Danny fighting ghostly enemies alongside his best friends: technology obsessed expert Tucker and Sam, a no-nonsense environmental-loving goth who speaks her mind despite what others think. Danny struggles to control his powers while also dealing with the trials of being a teenager. In addition, Danny has to contend with his city's perception of his alter ego, going from a misunderstood menace to an eventual hero. This is a very campy comfort show with action, humor, character development, and pop culture nods.
Derry Girls
- Netflix
-2 seasons, 12 episodes
1. ??? - The closest comparison I've heard to this show is It's Always Sunny in Philadelphia but I think of it as the Irish Seinfeld, only with way funnier one-liners. The basic premise is about 4 teenage girls growing up in Northern Ireland during The Troubles, but this is a comedy and a hilarious one at that. Erin, Michelle, Orla, Claire and Michelle's wee English fella cousin James may be living in a territory ruled by political conflict, but to be honest, their everyday lives as Irish teenagers attending Catholic school are full of so much more drama. This show is hilarious, irreverent (very, very irreverent), goofy, and even touching at times; it's based on the real life experiences of creator Lisa Derry, who wrote for the original Being Human. Trust me when I say Sister Michael's quips alone are well worth the price of admission.
The Deuce
- HBO
-3 seasons, 25 episodes
1.
The North Remembers
- After his success with The Wire, David Simon teams up again with HBO to create another gripping on-the-street crime series. James Franco stars in a dual role as twin brothers who see the rise of the porn industry and the gentrification of New York. Set in the 1970's when crime, violence, drugs, extortion, and mob influence run rampant in the Big Apple, two brothers, one a small bar owner and the other an excessive gambler, both are suddenly roped in to work for the mob against their will. Teaming up with an ambitious street worker (Maggie Gyllenhaal) who seeks to take advantage of the new legitimate porn industry, the three struggle to make stable lives for themselves, facing off against mobsters, pimps, and corrupt cops - all of them trying to keep the status quo of New York streets from changing.
Devs
- Hulu
-1 season, 8 episodes
1.
Start_wearing_purple
- Devs is an eight-episode, sci-fi miniseries that does what all great sci-fi does; it makes you question reality. After Lily's boyfriend Sergei goes missing the day he starts working on the mysterious Devs project, she begins to investigate and in doing so, turns her world upside down. All roads lead back to Devs but what is Devs? In order to find out, Lily has to question everyone around her including herself. The ultimate theme of the story is determinism versus free will. Do we ever have control over our own actions? Nick Offerman and Alison Pill put out A+ performances in this masterpiece. Offerman plays Forest, a tech savant with deep emotional scars, determined to find an answer to the central tragedy of his life. Pill plays Katie, an engineer and pretty much zealous believer in determinism. While not a unique theme, the story itself is one of a kind. It is a refreshing reminder that good sci-fi is still out there and can still grab you.
Dietland
-
-1 season, 10 episodes
1.
Luana
- This show is not for everyone; if you're against feminism and body positivity, you should definitely steer clear. It took me a while to check it out but once I started, I couldn't stop. The protagonist writes the email responses for a teen magazine, and her boss is played by Julianna Margulies. It all seems pretty straight forward in some ways until an uprising starts and everything gets crazier from there. These are strange times but it's been a while since I watched a whole season pretty much without pause. This show is funny, incisive, and thrilling. It will leave you reeling, and though there's just one season and having more would've been great, it has an acceptable ending and it's absolutely still worth watching.
Digimon
- Hulu
-4 seasons, 205 episodes
1.
The North Remembers
- I always tend to see this as the antithesis to the Pokemon franchise. The show follows Tai Kamiya and his six friends at summer camp when they are suddenly whisked away to the Digital World, a vast land where everything, even the kids themselves, are composed of computer data. There they are greeted by their Digital Monsters 'Digimon' partners. The gang and their partner Digimon then set out for a way to send the kids home, as they travel the treacherous lands of the Digital World and encounter the countless evil Digimon who seek to destroy them. While there have been multiple iterations of the franchise, fans universally agree the first two seasons are the main story as they focus on that particular group of characters. The franchise was so popular that a series of movies have been released recently, several years after the show ended, which follow Tai and his friends from their older teen years to young adulthood. What makes the show different from Pokemon is that Digimon are sentient. They talk like people and are as memorable, with colourful personalities and character depth, as their human companions.
Disenchantment
- Netflix
-2 seasons, 20 episodes
1.
The North Remembers
- From Matt Groening, creator of The Simpsons and Futurama, Disenchantment is a rambunctious fantasy series of a kingdom run by a not-so-typical princess. Princess Bean is the heir to the kingdom of Dreamland; however, her headstrong and rebellious nature makes her unsatisfied with the traditional norms expected of her. Rather than going through with an arranged marriage to a neighbouring prince or managing the affairs of her people, Bean would rather live a life of hard drinking, fighting, and raising hell. Teaming up with a demon equally as troublesome as Bean herself and an innocent, kindhearted elf longing to see the world outside the elf realm, the three misfits embark on a journey of self discovery, battling against evil wizards, ferocious monsters, and corrupt rulers.
Dispatches from Elsewhere
- AMC
-1 season, 10 episodes
1.
Lou
- To say this show is hard to explain may well be an understatement. Basically, four strangers meet playing a puzzle game which requires them to find clues across Philadelphia. However, the show is much more than this. It's an exploration of loneliness and finding friends, how art and creativity can be overtaken by corporations and destroyed, finding your true self, and facing your fears. This is a show that will either grab the viewer or leave them cold. It really worked for me but I can see why it didn't find a bigger audience. It is worth giving it a chance though and hopefully it will capture your heart like it did mine.
Doctor Who
- Netflix, BBC iPlayer, HBO Max
-12 seasons, 147 episodes
1.
Milo
- Doctor Who is the most iconic British sci-fi series and arguably one of the most iconic British TV series full-stop. Having a legacy that spans from the 1960s to present day, its recently rebooted series started in 2005 and is an excellent jumping on point for new audiences. A classic time travel show famed for its ability to adapt to anything, Doctor Who is at its best when it is at its most mystical: a show with the ability to take audiences throughout the entirety of space and time, travelling from the past to the future and anywhere in between. The main focus is on the protagonist, a time-traveller known as The Doctor, and The Doctor's companions who act as audience-inserts. Multiple actors have played The Doctor but the ones you'll be following are Christopher Eccleston, David Tennant, Matt Smith, Peter Capaldi and Jodie Whittaker. A significant part of British culture, the show tells a variety of thought-provoking, high-concept sci-fi stories containing all-time classic monsters and aliens. With an ability to switch between light-hearted fun and pure, behind-the-sofa inducing terror on a whim, this all-audience friendly show is perfect to watch with the family.
Dollhouse
-
-2 seasons, 26 episodes
1.
The North Remembers
- This short-lived, sci-fi cyberpunk, drama series aired for two seasons on Fox. Eliza Dushku stars as Echo, part of a secret organization that runs "Dollhouses," which program their operatives with skills and personalities their clients pay for. Depending on her assignment, Echo will take the skills and persona of a perfect date, an assassin, or a professional thief, all to keep customers and her bosses happy. Many of her team question the morality and ethical concerns of being Dollhouse operatives, which seems ideal except for the high price all the members pay - their original identities and lives must be wiped clean. Meanwhile, a dogged FBI agent (Tahmoh Penikett), who seems to have answers to Echo's past, actively seeks her and attempts to expose Dollhouse and its operations at all costs.
Doom Patrol
- DC Universe, HBO Max
-1 season, 15 episodes
1.
That Which Dreams
- The Justice League are the world's greatest heroes, shining examples of what everyone should aspire to be. The Doom Patrol, on the other hand, are not. A bunch of screw-ups that would rather just be left alone, they are compelled by cosmic forces to shoulder the mantle of hero in order to save their mentor. Delving into dark humor, satire, and the psychology of what powers could do to your mental health, this show is quite a different take from DC's other fare.
Dresden Files
- Amazon Prime, Vudu, Tubi
-1 season, 12 episodes
1.
The North Remembers
- One of Paul Blackthrone's earliest television series and based on books of the same name, Harry Dresden is a wizard who specializes in spells, curses, and all manner of the occult. When the Chicago police have an unexplainable crime, they consult Harry's expertise even if they don't fully believe in magic and the paranormal. Harry's childhood was a difficult one, with flashbacks showing how his magical powers emerged and how he became the sorcerer he is today. While in the present, he teams up with a no-nonsense cop to protect Chicago from the paranormal and the high council of wizards who disapprove of his maverick methods. While its only one season, it shows Paul Blackthorne is able to carry a show as a lead.
Duncanville
- FOX, YouTube, Sling TV
-1 season, 11 episodes
1.
Zachary
- It's a great show with great humor.
Durham County
-
-3 seasons, 18 episodes
1.
The North Remembers
- Durham County stars Flashpoint's Hugh Dillon as homicide detective Mike Sweeney, who leaves the big city after the death of his partner and moves his family back to his small hometown of Durham County. In addition to dealing with his partner's death, Mike also struggles with his cancer-ridden wife and conflicted daughters, who aren't too happy with the family's sudden relocation. Upon his transfer to the Durham police, Mike is assigned the high profile double murder of two teenage girls. Investigating deeper, he believes that the murders are somehow tied to his old childhood rival (Louis Ferreira), which complicates things further as Mike tries to find justice for the dead while old wounds are reopened and the past resurfaces. A creepy character driven series, Durham County shows that Canada can produce a dark, compelling, edge of your seat drama.
Dynasty
- Netflix
-3 seasons, 64 episodes
1.
Raul Banderas
- Dynasty is thrilling. It's full of drama and comedy. Plus, it has diversity and a lot of twists.
Eureka
- Amazon Prime
-5 seasons, 77 episodes
1.
Jeff
- While transporting his daughter to visit his ex-wife, Jack Carter accidentally stumbles into the hidden town of Eureka, which houses the world's most brilliant scientists. The town itself is kept under wraps by the watchful eye of the government. He quickly finds himself as the town sheriff due to his ability to connect with people and his proclivity for maintaining the safety of the town. Wacky, science-based hijinks ensue as well as multiple crossovers with Warehouse 13.
2.
The North Remembers
- The titular town of Eureka is a small, secluded town populated by America's brightest scientists, whose work leads to innovative discoveries and more often than not, to unnatural and hilarious chaos. A quirky, well-written sci-fi series all about a tiny town that brims over with geniuses and scientific breakthroughs, this charmingly eccentric little show centres on simple man, Sheriff Jack Carter, who tries to keep the peace in Eureka. While he may not be as brilliant as the local residents, his simple mindedness and sharp judgement are often what keeps the town sane when things go awry.
Everwood
- Amazon Prime
-4 seasons, 89 episodes
1.
The North Remembers
- One of the WB's founding shows, Everwood was created by Greg Berlanti long before he did the superhero genre. It starred Treat Williams and a young Emily VanCamp. After the death his wife, Dr. Andy Brown leaves his high prestige practice in New York to move to the small town of Everwood, Colorado with his two children, seeking to heal from their recent loss and because of his wife's connection to the quaint town. While Andy struggles to heal from his grief, he also tries to repair his distant, broken relationship with his children as the three of them adapt to Everwood's community. A heartfelt family drama that explores themes such a long term cancer, depression, parent-child clashes, homosexuality, unwanted pregnancy, peer pressure, suicide, and teen sex, this show was surprisingly deep and insightful for its time.
Faking It
- Amazon Prime
-3 seasons, 38 episodes
1.
LauraLoo
- I know what you're thinking. From the premise alone, this show seems poor. Best friends Karma and Amy pretend to be a lesbian couple in order to gain popularity while in high school. But what if I told you that this sets up a heartbreaking yet all-encompassing, deep self-reflection on the part of Amy to figure out that she actually might like girls in one of the most impressive ways for a show of this kind? Hester High School must be the most accepting and inclusive school ever depicted on television. There really isn't any bullying or phobias of any kind here. The only bigotry is the internalized hardships the students place on themselves. Rita Volk really anchors this show, along with Bailey De Young's Lauren as one of the only intersex characters ever. The show rightly calls out the two mains for their mockery of sapphics; however, what unfolds is curiosity and confusion, each season seeing more thoughtful exploration than the last. Factoring in its sudden and somewhat rushed final season and finale, what we have was a show that deserved more than it got. I long for a reboot one day.
FBI: Most Wanted
- CBS
-1 season, 14 episodes
1.
The North Remembers
- Unlike the original show, this one hooked me right off the bat. It has a more "boots on the ground" feeling rather than the mystery of the week of the flagship show. Jess Lacroix is a caring, single father and the hard driven, veteran agent in charge of the FBI's fugitive task force that pursues the most elusive and dangerous criminals across the nation. Members of Lacroix's tight knit team include Clinton Skye, a Native American expert tactician and sharpshooter and the brother of Lacroix's late wife, former soldier Kenny Crosby (Kellan Lutz), the team's muscle who battles the mental and emotional trauma of his service days as often as the criminals he hunts, Lacroix's right hand Sheryll Barnes, an ex-undercover cop and lesbian mother who tries to balance her peaceful family life with the dangerous nature of her job, and Hana Gibson, the team's tech analyst, who for once on a CBS drama is not portrayed as an overly eccentric oddball but rather as a sassy, hard hitting, grounded and competent agent, actively involved in the team's field operations. If you like fast-paced, action-packed shows with well-developed characters and their relationships with each other, this show is a must watch.
Feel Good
- Netflix
-1 season, 6 episodes
1.
LauraLoo
- Feel Good is a show that can make you feel more than simply "good". It tells the story of Canadian comedian Mae Martin, playing a fictionalized version of herself. Struggling to combat her own demons and maintain her sobriety, she turns to stand-up comedy. It's here where she meets a cute woman named George, and the two of them unexpectedly hit it off. Their dynamic may look picturesque on the outside but once stripped away from the initial excitement of it all, it becomes something deeper and darker. Lisa Kudrow is also here portraying Mae's mother, who seems utterly selfish but is ultimately sympathetic by the end of the season. Mae's mind takes her to dark places, hearing a ringing in her ears when she can sense herself being drawn to old, toxic habits. There are times she can resist, with the help of George, but other times she feels merely powerless. George is also struggling with her new reality as she always considered herself to be strictly straight, but things are not always so surface level. The show's humour is structured in a way that feels entirely real, wholly believable, and it requires more seasons for its ending alone.
Flashforward
- ABC
-1 season, 22 episodes
1.
The North Remembers
- When a strange event causes everyone on Earth to blackout for exactly two minutes and 17 seconds, those affected get a vision of their future - some good and some bad. At the centre are two FBI agents, Mark Benford (Joseph Fiennes) and Demetri Noh (John Cho), who seek to unravel the mystery of who or what caused the blackout as those who experienced visions work to change their fates. Flashforward is an amazing science fiction show that sadly never found its way, even with a cast of big actors playing well-developed, flawed, and desperate people who seek to survive their predetermined fate, all while wondering if the future is set in stone and what can be done to avert it. With the science fiction elements of Lost and the race against the clock stakes of 24, this short lived series is a must watch for genre show lovers. It also was one of the earliest shows to introduce a main cast lesbian character (Christine Woods). This gripping show constantly ends each episode with you asking, "What the hell?"
Flashpoint
- Hulu, CBS All Access
-5 seasons, 75 episodes
1.
The North Remembers
- This Canadian-made show starred Enrico Colantoni as Sergeant Greg Parker, the tough as nails yet tenderhearted empathetic leader of the Police Strategic Response Unit (SRU), an elite team of cops who are tactically trained to use lethal force as a last resort only if their negotiation tactics fail. Co-leading the team as Greg's #2 is Ed Lane, a cop who's quick to pull the trigger and often struggles with the burden and consequences of when he has to take a life. Each episode starts with an at-risk situation involving the team, the criminal, and the victim in precarious situations only to flashback to the events earlier that lead to that point. The show did a good job portraying the criminals as just desperate people in rough situations and had Greg and his team try to talk them down peacefully rather than take them out. It also portrayed the cops as humans with their own flaws and struggles. Calls got to them, their relationships in and outside the team were affected by their jobs, and they dealt with changes in their lives, good and bad, all getting through it by relying on each other. While originally broadcasted on CBS, the show was cancelled after one season but got picked up for international distribution lasting six additional seasons.
For the People
-
-2 seasons, 20 episodes
1.
Luana
- For the People is set in New York's Federal Court, where brand new lawyers work for both the defense and the prosecution as they handle the most high profile and high stakes cases in the country. Not just another legal drama, this show takes the time to show you both sides of each case, allowing the viewer to ponder legal and moral arguments from both sides, something we don't see every day and could definitely use more of. It ended after two seasons but that doesn't make the episodes any less valuable. With Britt Robertson at the head of an amazing cast and some brilliant writing, including some of the best monologues I've heard in awhile, this show is a great way to spend some quality time, and even rewatch every once in a while. I certainly would not mind watching some of the newbies here in any upcoming shows.
Frequency
- Netflix
-1 season, 13 episodes
1.
The North Remembers
- In 2016, Detective Raimy Sullivan stumbles across an old ham radio that she uses to talk to her father. The kicker? Her father was killed in action in 1996. Somehow, using the radio, Raimy is able to communicate with her father from across 20 years, warning him of his future death and allowing him to prevent it. However, changing the past can have consequences for the future. Raimy realizes her life is now different from the life she knew. Her fiancé doesn't recognize her and her mother, who was alive and well before, is now dead. She was murdered by a serial killer who, originally dormant for 20 years, is now active. Now with memories from two different timelines, Raimy and her father must work simultaneously in different eras to undo the changes, get her mother back, and set the timeline right. Peyton List often receives flak given her history with shows but this series really displayed her range as an actress. It's only a season long, like so many of her other projects, but a deleted scene was released after the cancellation that gave the series closure.