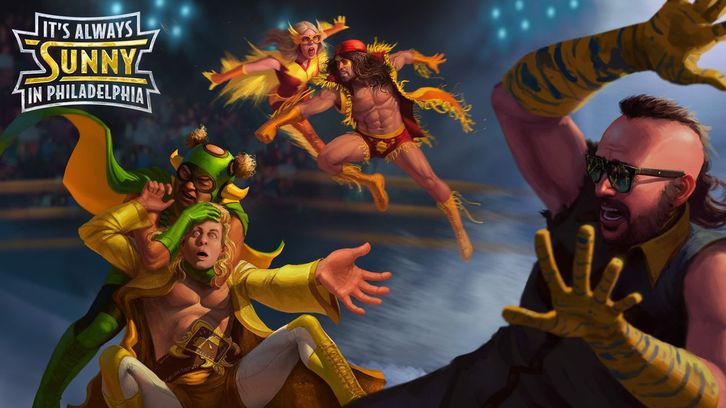 In this week's episode, we get to see the gang finally agreeing on one thing and it's the fact that global warming is real! Let's recap what happened:
There's a heat wave in Philly, and the gang happens to have a good A/C running at the bar. Surprisingly, they find out that they all agree on the fact that global warming is real, though some of their views differ from each character, like Mac who thinks it's all part of God's plan, or Dee using global warming to shame its followers while she uses eco friendly ways to save the planet.
Dee gets sent to get ice, since she was talking about all the good she contributes to the planet, and she dragged Charlie along so he could film her. Easily, this storyline was the funniest this episode, with Dee trying her best to seem honest and chill about helping the planet even though the weather and several circumstances were testing her patience, like when she tried to carpool but she ended up banned from the app and had to take the bus.
All the episode we see Dee act hypocritically by claiming she sacrifices so much for the environment but at the end turns out in reality she was doing the complete opposite, and it backfired so badly as Charlie accidentally ended up exposing her on Instagram. Kaitlin Olson this episode really stole the spotlight as Dee because she is excellent at comedy delivery, and the dialogue in this episode gave her an excellent chance to showcase those skills.
Back at the bar, Mac, Dennis and Frank were left to run the bar, since they had advertised that Paddy's was the bar with the best running A/C in town. As the episode progresses, more people arrived at the bar, making it hotter and impossible for the A/C to last.
Throughout the episode, Mac is set on the idea that global warming, amongst everything else is part of God's plan, to which Dennis kept refuting every argument. Seeing Dennis get the last word in this case reminded me so much of the Cereal Defense episode, one of the funniest by far in the show.
As the temperature kept increasing, they were running out of alcohol and cups to serve it on, so Dennis tried for the first time ever in the show to be calm and positive, trying to talk to people instead of angrily yelling at them like always, with the hopes that everyone can work together. But in a twist of events, all he got as a response was angry, sweaty people running at him to grab a hold of the bar and attack him.
While it's always funny to see Dennis unhinged, because Glenn Howerton has the range to make rage scenes extremely comedic, seeing him try to remain calm and positive but it backfiring terribly was just peak humor.
This episode felt like classic Sunny humor and reminded me more of old episodes in a good way. It had its wholesome moments, like the gang dancing at the beginning, running schemes that automatically backfire, and the dialogue was inherently witty and funny.
What did you think of this week's episode? Leave a comment below!