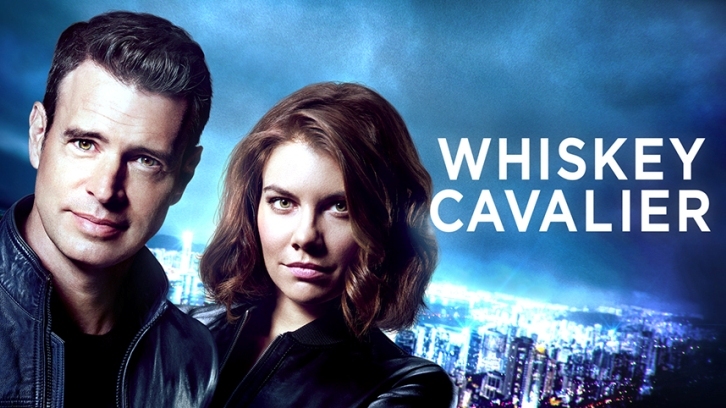 Hey, party people! Operation: Win Whiskey Cavalier Back continues with ABC announcing they're in negotiations for a possible season two renewal. Could Whiskey Cavalier be uncancelled? We're likely to find out very soon.
The season finale, Czech Mate, not only pulled in the series' second highest ratings – an 0.7 – but trended thanks to the fans unleashing a tweetstorm on twitter. What we saw with last night's ratings proves Whiskey Cavalier just isn't a 10pm show. The Live+7 ratings show that people are watching, they're just typically catching up later in the week and not watching live. In a better time slot this show could pull those 0.7 (and possibly higher) ratings each week.
These are all things ABC will be considering over the next couple of days, and should the discussions prove successful the second smartest move they could make (beyond uncancelling it) is an earlier timeslot.
And yes, spellcheck. Uncancelling is a word. Ask Timeless.


In a bid to save the show, some fans are sending shot glasses to Warner Bros, the idea being to entice the studio to continue shopping the show. While others are posting photos of themselves holding #SaveWhiskeyCavalier signs. I talked a lot about both those campaigns in the previous episode review.

Two fans @BklynSquint and @EvilVagenda have put up a billboard in Times Square. Their timing couldn't be more perfect and it's a real testament to the dedication of fandom, and the love out there for this show.

Start spreading the news, #WhiskeyCavalier fans! The #SaveWhiskeyCavalier campaign is center stage in Times Square!!! High five, @EvilVagenda! We did it!!!@ABCNetwork pic.twitter.com/ULr5YhsCRL

— Elena (@BklynSquint) 23 May 2019
Everything counts right now. Every hashtagged tweet done right, every polite plea to ABC, the shot glasses, the billboard, and that 0.7 rating.
While ABC is reconsidering, they'll be watching the Live+3 rating, so keep streaming the episode off abc.com. Then stream another. And another.
Keep the momentum going, WhiskeyChasers and FriskeyHeads. Keep tweeting the two (and only two) hashtags #SaveWhiskeyCavalier and #WhiskeyCavalier over the coming days. More than two and your tweet won't be counted, so keep it simple. Retweet any and all hashtagged tweets from international fans so their tweets can be counted. Keep tagging @ABCNetwork and @WhiskeyCav in your tweets. Be polite.
I've never been a part of one of these save our show campaigns. I'm pleasantly surprised by how much weight they carry. You guys are doing great. #SaveWhiskeyCavalier pic.twitter.com/TKSYIpObBA

— Dean Lopata 🤨 (@DLoIndustries) 24 May 2019
Fandom has the power to save shows. Fandom, boo, you've got this, honey.
Now let's talk about that
season
finale. Instead of a full recap, because this is an episode you need to experience for yourselves, below are a few thoughts and favorite scenes.
Czech Mate
felt like an episode of Whiskey Cavalier on a grander scale. Everything about it felt bigger, more heightened, from the action scenes to the emotions. Many little threads from previous episodes are woven together beautifully here. Whiskey Cavalier never wastes a scene.
I've spoken in past reviews of how this show is deeper than it first appears
, how on the surface it seems like a tropey spy show but is actually much smarter than that. This finale showcases that with an ease that makes this whole TV writing thing look easy.
Ray, who wasn't the most-loved character in the beginning, is someone we're rooting for now. The relationship with Susan has helped make him more likeable, as did most of his interactions with Emma. Like all our characters, he's shown maturity in his growth.
The fact Will sat by his bedside after his shooting in the pilot shows Will would have still fought to save Ray's life now. But the other characters have grown close with him too. And all of this has made the audience more accepting of him.
Kudos, Whiskey Cavalier writers. You wrote a character I grew quite fond of myself.
Frankie hangs out at Will's apartment before missions. They eat dinner together while strategizing. She even wears his underwear.
These two are one of my favorite hate-to-love relationships on TV. Not just because Will has changed Frankie, but, as he says to Ollerman, she's changed him too. They still balance each other out, but as individuals they're more balanced themselves now.
It makes sense for Team Whiskey to be in white as they ski through the alps, the white helicopter and white snowmobile a good choice for camouflage, but it wouldn't be a spy show/movie if the good guys weren't in white and the bad guys weren't in black.
Paul from
Mrs. And Mr. Trowbridge
makes a – brief – return before dying one of the nastier deaths in the series to date.
The truth about Tina comes out, and then more truths than any of us wanted to see are revealed. Like that kiss with Ollerman. Really could have done without seeing that.
And while she appears dead by the end, this is the kind of show that could pull a surprise resurrection in season two. And yes, I'm going to talk about a season two like it's inevitable because I'm feeling hopeful. I've only fought for three cancelled shows the past couple of years: Timeless, Lucifer, and Whiskey Cavalier. I'm 2/3 for a favorite show being saved. I'm clinging to hope that ABC will come through and make it 3/3.
And I'm here for a surprise resurrection, because Tina was an interesting character who deserves to return and wreck more havoc. Perhaps even earn a little redemption arc?
Susan, despite her protests most of the episode, has some real feelings for Ray, so choosing now to tell Will about the relationship was the right time.
The music in Whiskey Cavalier has always been perfectly chosen to complement a scene. This episode is no exception, with a Czech cover of Bonnie Tyler's Holding out for a Hero playing as Team Whiskey, paired off, fight the bad guys.
Jai's working so hard on his people skills. The measuring of Ray's neck was a nice sneaky way of getting measurements for the collar that ultimately saves his life. He admits he's grown fond of Ray and pushes Susan to admit her true feelings and be completely honest with Ray. We need a season two just to see more of Jai's growth.
One of the sweeter moments was Will telling Ray they're good. Will's hurt over the Gigi incident won't follow this agent into season two. He and Ray have patched things up and now the two can start getting their old friendship back. Maturity, healing, and growth, kids. They're beautiful things.
With the revelation at the end that Ollerman's still alive, Standish's life in jeopardy, the truth about Emma's death on Will's voice mail, and, we assume, the aftermath of a kiss between Will and Frankie, fans are desperate for more. It's all in ABC's hands now. Here's hoping they reverse their decision and uncancel this fantastically fun show.