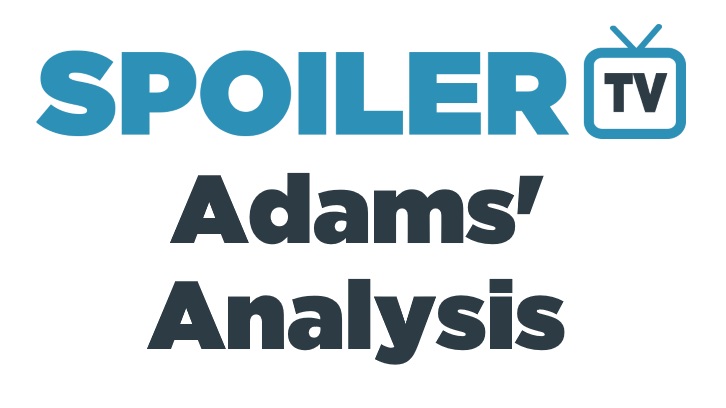 A few days ago, a story did the rounds on Reddit, where one user enacted a "spoiler revenge" on someone who had ruined "Avengers: Infinity War" for him. After the Reddit user posted on Instagram ahead of the film — using the hashtag #ThanosDemandsYourSilence, a social media plea from directors Joe and Anthony Russo to avoid spoiling the film — a random individual commented with all the major plot details. Fast forward a year, with the user having claimed it did not actually ruin anything for him and striking up a fake friendship with him so that revenge could be had: in the form of photographs of every major moment in "Avengers: Endgame".

Sound far-fetched? Of course it does. Some corners of the internet still refuse to believe things without proof, of which there is none here. But it is somewhat irrelevant whether it did or did not happen. What is relevant is how this story fits into the great debate of the past two weeks — the debate about social media and spoilers.

Disney ran a similar campaign this time around, #DontSpoilTheEndgame, which ended on Monday — 12 days after the film's release. Some may argue the ban could have been longer. But given it has become the fastest film to reach $2 billion at the global box office and the trailer for "Spider-Man: Far From Home", which is released in eight weeks, features spoilers for "Endgame", this seems about the right time.

On the face of it, the campaign appears successful. Yes, there are fan accounts which tweet about moments from the film, but in general, most people have avoided posting explicitly about this dramatic moment or that big death. It is an impressive mass social media hush for one of the biggest popular culture events of the decade, let alone the year.

The same is not true of Game of Thrones. HBO's monster hit has broken records using its hundreds of characters on the screen, but only 280 characters were needed for some milestones. "The Long Night," the third episode of this eighth and final season, became the most tweeted about television episode ever, with more than 7.8 million posts. Second on the list? The season premiere two weeks earlier, with over five million. By April 29th, there had been over 52 million tweets about the show in 2019.

The figures are staggering — and not even fully accurate, because not every tweet is part of it. This one, for example, about the coffee cup that appeared in Sunday's episode, is not hashtagged. Nor are the tweets about the show by New York Times writer Dave Itzkoff. These tweets do not even mention the show; there is no way for Twitter to include them in their measurements. So even the 'facts' underestimate the popularity of the show.

The contrast with "Avengers" is fascinating, and sparked debate — especially after "The Long Night," the episode long touted as one of the biggest in television history — over social media etiquette. How is it acceptable, one might wonder, that hundreds of thousands of people can talk about that character's death in Game of Thrones a moment after they see it, but it is unacceptable for two weeks for "Avengers"?

Speaking on Good Morning America last week, the Russos pointed out that two weekends is enough to allow the majority of audiences to see "Avengers" before spoilers can be posted. People cannot necessarily see a film in its opening weekend, let alone opening day, and should be afforded the ability to see it spoiler-free a few days later. Fair enough.

It is cited as the key difference between the mediums. Films are longer, so require audiences to carve out more time; they are in cinemas only at specific times, meaning plans must be made; a ticket costs money, so audiences have to have it spare. All of these contribute to people not seeing films instantly after release. Compare that to television, which comes into your home, is already paid for, is at a specific time but is so every week and can be watched on demand at any time of day — so even if you miss it at 9pm, you could start watching an hour later. But spoilers remain instantaneous. And, remember, a two-week window is impossible because episodes air weekly.

When people remark about keeping tweets spoiler-free, the response often compares the scenario to watching live sport. You would not ask people not to tweet about the Super Bowl, it is argued. Well, yes. But live sport and television shows are very clearly not the same. One unfolds in real time, with no one knowing what will happen next. The other is a work of creativity, involving hundreds of people, with the outcome known. Most can still enjoy sport even when knowing the result; few love scripted media the same amount if they know what happens.

There is, however, a caveat. Sport is entertainment but it is an event, something that enables a collective viewing experience. Television has become much the same thing. Yes, it is a new episode of television, but the major shows have become events of their own. A new episode of, say, Happy on Syfy is not going to produce the same hubbub on social media — or anywhere — as the new Game of Thrones. Twitter has become the new office watercooler, except instead of a well-timed trip to fill your glass and avoid doing work, the conversation is anywhere and everywhere and, crucially, in real time. People still discuss things after they have aired, but the conversation is rarely as interesting as in real time.

The other absurdity with the sport comparison is that sport is real time itself. A match happening at 8pm in London is happening at midday in Los Angeles and 5am in Sydney — but they occur at the same time. Scripted entertainment is not the same. Game of Thrones is not broadcast everywhere in the world at the same time as those on the East Coast see it. Some countries show it simultaneously, sure. But even then, that is 2am in the UK and somewhere between 9am and 11am in Australia. None of these times are particularly convenient for people with jobs.

When it comes to social media, even the simulcasts are not helpful. Those in the UK receive adverts with their broadcast, so at 2.20am during Sunday's episode, Twitter suddenly became a hotbed of spoilers for hundreds of thousands of viewers (the season eight premiere had 192,000 viewers at 2am). Not the worst thing, since Twitter is a distraction, but it does prevent these audiences from engaging in the real-time conversation.

The bigger concern is the prevalence of spoilers in general. Many argue that people who have not seen the episode should just stay off social media — a good idea, and the one I use, but not always possible. Those whose jobs require the use of social media are in a tricky situation. The good news for such people is that Twitter makes it very easy to mute words and phrases. The bad news is that even that is not a perfect fix; typos mean that spoilers can still get through.

So what is the solution? Really, nothing need change in terms of tweeting about films. In general, it would seem there is enough respect across the board to allow most audiences to see things spoiler-free.

On television? The culture of live event viewing is here to stay. Sharing the experience has become just as important as watching the episode itself. Everyone is aware of the risk on social media before viewing your show, so it is simple. If you must go on social media, mute as much as you can; otherwise avoid it entirely. If you are live tweeting or tweeting something after the fact, hashtag it — it is better for those avoiding spoilers and helps more people see your tweet and engage in the conversation. The days of hoping for a 24-hour spoiler-free window are long gone.

No matter which side of the debate you fall, it is difficult to argue that the individual actively giving out spoilers in the Reddit story was in the wrong. Do not be like that. This is a glorious period for film and television, and everyone deserves to consume it fresh, and everyone can work to ensure that happens.