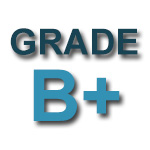 Need a refresher? Read my recap for the last episode here.
Max is still missing and Reeva is on a warpath. I don't think she particularly cares about Max as an individual but if someone was able to find Max then that means the Inner Circle may have a mole problem.
As viewers, we know that person is Lorna. But Reeva concludes
Sage
is the guilty party and shockingly, kills her. Lorna isn't going to get over the guilt she feels about inadvertently causing Sage's death (she logged on through Sage's terminal which is why the Frosts assumed she was guilty) any time soon.
Honestly, I'm not all that sad about Sage's death. She was a heavily underutilized character, we barely got to know her. But I
am
sad, devastated actually, over the possibility of Clarice's death.
Remember how Lorna and Marcos witnessed Reeva meeting in secret with Ryan? Turns out, she is the one responsible for his power trip. She cornered him when he was a broke radio host and assisted him in his climb to infamy. In exchange, Ryan has been sending the Purifiers on Reeva-condoned missions. This week she has them launch their biggest attack yet, an invasion of the underground tunnels to massacre the Morlocks.
Reeva's reasoning for wanting the Morlocks wiped out aren't explained but even Jace Turner shows some hesitation at the idea of attacking a group of mutants who never even set foot on the surface if they can help it. Personally, I'm tired of the Purifier storyline and I'm tired of the amount of screen-time
The Gifted
has wasted trying to make us see Jace as a three-dimensional character or the inner workings of their Alt-Right-esque group meetings.
They carry out the attack on the Morlock base and kill a sizable amount of mutants. Clarice does her best to evacuate as many people as she can but just when she is about to escape herself, Jace Turner shoots her down. A devastated John is forced to watch this happen as he struggles to reach her in time.
Let me tell you, I yelled at my television set for a good while when it happened.
However
I do think there is a good chance Clarice is still alive. We never did see her body, even after she falls. I'm wondering if perhaps she fell through a portal and landed elsewhere. I'm going to be
livid
if her death is permanent.
In the aftermath of Clarice's "death," Jace finds a child's teddy bear on the ground and looks guilty. Do I care? No. It's too late for him to redeem himself at this point.
Outside of the Morlock vs. Purifier skirmish, the Struckers are dealing with their own grievances. Lauren isn't doing so well on the serum, she appears sickly and is speaking German in her sleep. Both she, and Reed, come to the conclusion that they need to get off the medication for good. After all, they have a finite amount anyways, they need to face their powers and all the issues that come with them head-on.
Odds & Ends
- I understand why the triplets didn't read Sage's mind but why didn't they just read everyone else's mind to figure out who the leak was?
- Caitlin may be human but she can hold her own when she needs to. This week she gets the chance to be a hero in her own way. When Lauren is unable to access her powers, Caitlin takes charge and mows down some cops to ensure the mutants she has in her van get to safety.
- "Next time, call me. I will always come."
- WHEN WILL THE PURIFIERS GET WHAT THEY DESERVE???
A new episode of The Gifted titled "Monsters" premieres February 19th on FOX.