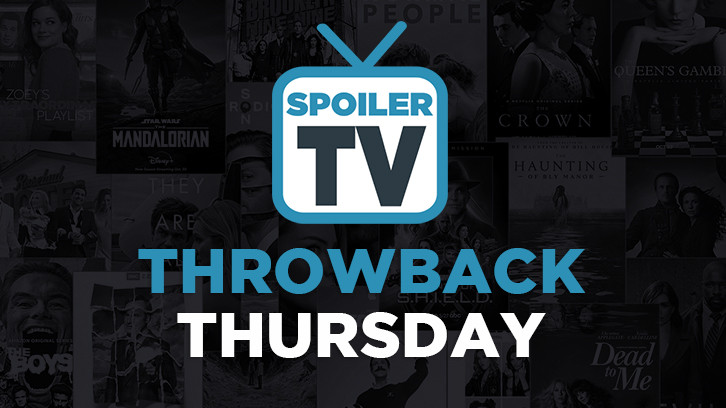 Note
: This is a review of the original pilot episode of
Twin Peaks
, not the alternate feature-length pilot that was aired with a closed-off ending.
"Welcome to Twin Peaks. My name is Margaret Lanterman. I live in Twin Peaks. I am known as the Log Lady. There is a story behind that. There are many stories in Twin Peaks. Some of them are sad, some funny. Some of them are stories of madness, of violence. Some are ordinary. Yet they all have about them a sense of mystery - the mystery of life.

Sometimes, the mystery of death. The mystery of the woods. The woods surrounding Twin Peaks.

To introduce this story, let me just say it encompasses the all-- it is beyond the "fire", though few would know that meaning. It is a story of many, but begins with one - and I knew her.

The one leading to the many is Laura Palmer. Laura is the one."
Mulholland Drive
and
Eraserhead
, David Lynch delivered a weird and wonderful pilot, writing the script for the episode with Mark Frost whilst also taking over directing duties for ABC. Airing back on April 8, 1990, it was the start of something that would go onto be one of the most unique and interesting shows on television ever, a truly groundbreaking piece of entertainment that have a profound impact on the medium. Arguably, The CW's
Riverdale
would be a very different show were it not for
Twin Peaks
, and there are also plenty of other dramas that would look very different had ABC decided not to pick up this show.
So naturally, of course I never got around to watching this show beyond the first few episodes last year, and completed Season Two and the Revival earlier this year. Of course, one of the main reasons behind me not watching this show when it originally aired was that I wasn't even born yet, but now having finally seen it, I'm firmly on the side of fans who quickly fell in love with this masterwork of a television show. Lynch's compelling small-town drama introduces a haunting, atmospheric whodunit murder mystery, putting all the pieces in place and introducing the cast of characters in a fantastic way.
The Log Lady's introduction was such a bizarre oddity even now, it's rare that a television series even attempts something like this at the start of the show but it sets the tone almost immediately for
Twin Peaks
and Margaret Lanterman's introduction is worth a watch even though the DVDs give you the option to turn it off beforehand. Catherine E. Coulson is just as an important part of the show as the mystery itself.
Fire Walk With Me
first as it's a prequel, but it's a prequel that reveals the mystery before it even begins, and as a result, it'll lose some of its impact no matter how uniquely awesome
Fire Walk With Me
is as a show.
The main star of the show is FBI Agent Dale Cooper, played by Kyle Maclachlan. Like the show itself, Dale is full of eccentricities, leaving messages for an unknown woman named Diane, who we don't meet in person until the Revival, where she's played by none other than Laura Dern, who fits the world of
Twin Peaks
so perfectly that you'll wonder why she never showed up in the original series in the first place. Maclachlan holds a commanding presence as Cooper, instantly feeling in charge of the situation, his character assuming command of the investigation, stopping to ask about the type of trees that make the iconic location of Twin Peaks such a unique town. It's also hard not to mention places like The Great Northern Hotel or The Double R. Diner when talking about
Twin Peaks
as well, these settings almost feel like characters in their own right.
Bobby is interviewed by the Deputies Andy and Hawk of his activities the previous night and he's stunned by the news, claiming that he loved her. It's a shock to him as it is to everybody, but his connection with Laura and the fact that he wasn't where he was supposed to be in the morning, combined with his activities the previous night, making him instantly suspicious to the police, who take him in for questioning. We also learn that Sarah last saw her daughter at 9pm, and that she had a phone call.
Seeing all the pieces put in place once again is such a refreshing experience and I'm picking up on things that I didn't notice the first time around when I'm rewatching it. For a show made in 1990, at the same time as the original
The Flash
TV series, among others, before the arrival of Peak TV, 28 years ago, it holds up really well. It helps for casual viewers that the pilot is more like a murder-mystery drama like
Broadchurch
and confines itself to the similiar trappings of dramas like this, but there are clues even early on that this show is going to be different. Not just the Log Lady introduction, but also the odd quirks of the characters like Cooper, and the haunting surreal atmosphere that Lynch manages to create, using his mastery of music to get the best results out of Angelo Badalamenti.
Blue Velvet
, takes the reigns here as an almost Sherlock Holmes-esque character, making his dynamic with Truman's not unlike the Holmes and Watson partnership. His tapes could be lazy and expositional, but they're done in a way that only serves to add a sense of uniqueness to his character.
The Ending is the biggest hint that there is more to this show than initially appears, with Lynch and Frost effortlessly diverting between genres to give the viewers further clues about the dreamscape world that they're heading into. There's multiple suspects that make it a compelling whodunit mystery, but based on the pilot alone, it's clear that we're all about the characters here. It's the characters that make
Twin Peaks
the show that it is, and whilst the show's slower pace and deliberate attempt to avoid making expositionary connections between characters may be offputting to some, it's something that helps make the show all the more unique because of it.
Twin Peaks
late, but it's better late than never, and I really enjoyed revisiting it once again, so soon after watching it for the first time. It's one of the greatest pilots ever made, there's no question about that. It's an utterly compelling one-of-a kind experience that was easily one of my favourite viewing experiences that I ever went on, not having been spoiled about what happened next. I've tried to be as vague as possible in the review besides establishing the majority of the key players and the central mystery in case there's any newcomers to the show reading this review who haven't seen it yet, but there are certain parts that I wanted to discuss above, and if fans of the show want to talk spoilers with me in the comments, feel free to do so, just remember to spoiler-tag them.
*Note: A previous edition of this review incorrectly stated that
Twin Peaks
first aired in 1980. It was a typo and has since been fixed.