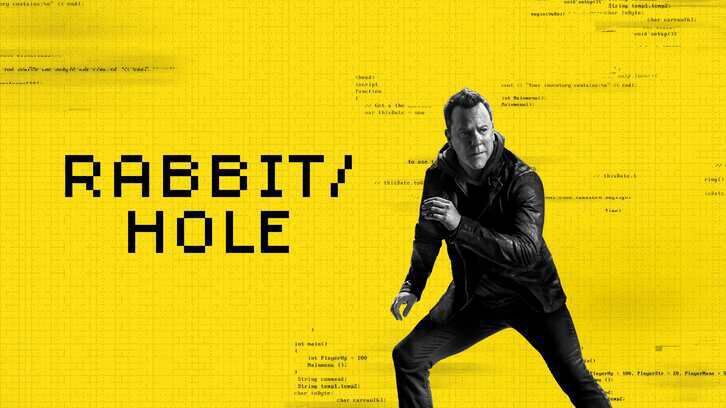 For as much as Ben has been chasing Crowley for decades, it is becoming increasingly apparent that his edge is dulling and that if anyone is going to send their mission veering off course, it's him. "Tom," the name mentioned at DBA in the pilot and which gives this episode its title, is revealed to be a plan rather than a person: a plan to fake the deaths of John's co-workers as part of the bigger scheme to take down Crowley.
Except "Tom" failed, at the final moment, against all of the detailed set-up, all because Ben couldn't trust his son. All because he thought he knew better. John suspected Kyle was a plant and planned accordingly: keep him out of the loop but keep him alive in case he was an FBI informant, rather than an outright enemy. Talk is cheap and while Ben spends an inordinate amount of time now lambasting John for not following the plan, he has spent the previous several days knowing that they are without any hope of support all because he refused to follow it.
Charles Dance is in his mid-70s and we can safely assume, from the timeline we've seen, that Ben is too. Crowley is the type he would say never underestimate, no matter how close or far you are from battling him directly, and yet makes a grave error following Kyle down a quite literal dark road. That a Crowley operative 50 years Ben's junior overpowered and stabbed him, especially in anticipation, is not a surprise, but it's curious that the show would position Ben in this way. He's the only living person John can really trust, but we're pushing the point now where that seems beyond reality.
His confession does include Miles' final words, which, to Ben, prove he turned against them: "Tell him I had no choice." It remains unclear how everything stacks up together. We know now the source of the phone call, and we can assume his words on answering that call – "I heard you. I understand." – were in reference to Ben explaining the situation at DBA, not to Crowley's chat message instruction of "DO IT. NOW." But at what point did Miles turn, and why? It's a question John is likely to wrestle with.
Ben's reveal is the most significant development from a character perspective; from an audience perspective, it is the arrival of Peter Weller as Crowley. Little comes of the interaction, other than the away-from-our-ears insight from Mr Gao, but it does present the exciting prospect of Dance and Weller sharing the screen, which is a reality everyone should be on-board with. For the moment, we'll have to contend with John and Ben going after Nora Evers, New Jersey's senator who announces her campaign for the White House, who is the recipient of enough donation money to suggest she's Crowley's plan to control the country.
It may be that Crowley's chief errand boy, Kyle, is reaching his limits. We see in flashback his stress with Eliza, his girlfriend, and while since the attempt on his life things have seemed smoother in his relationship, events are still playing on his mind. To this point, he has seemed sociopathic in committing crimes; killing his former colleagues seems to have affected him. Is this a weakness that John and Ben can exploit?
There's certainly a weakness within the protagonists' camp which Crowley can exploit, should he get wind of it. And no, it's not Homm (whose role as comedic relief after his gunshot wound and temporary deafness is a joy) and his continuing desire for his wife despite her adultery – although the jury's out on whether that's a fair description, given he is technically dead. No, it's the connection between John and Hailey, the latter of whom declared early in this saga that she wasn't suffering from Stockholm Syndrome when deciding to stay with him. We now know that to have been for protection from her old boss but she has developed feelings for John, which is right in the Syndrome wheelhouse. Behind John's sarcasm and the wall of distrust he puts up around anyone who isn't Miles or his father, it seems fairly visible that he has some affection for her too. The scenario in which Hailey's a prisoner of Crowley's to try and lure John out is surely on the horizon.
Elsewhere, Agent Madi continues to prove herself resourceful, first getting inside the house of John's ex-wife, Claire (Erin Karpluk), and then figuring out that the Figeac wine she has been drinking was from Cara, and that her giving it all away right before the gas explosion suggested she and her colleagues weren't dead. She's right in spirit, of course. With Miles gone and Ben showing himself to be a risk, John could use someone else reliable. Madi's quest to uncover the truth about all of this will undoubtedly put her in Crowley's crosshairs, and we could see a partnership form.
Only three episodes remain, and slowly but surely, we're getting more pieces of the jigsaw being put into place. It would be naïve to assume we know the truth of everything we've seen across five episodes, but much of it does appear to be clear, and we may now be into the stretch where the show can focus on the mission of taking down Crowley.