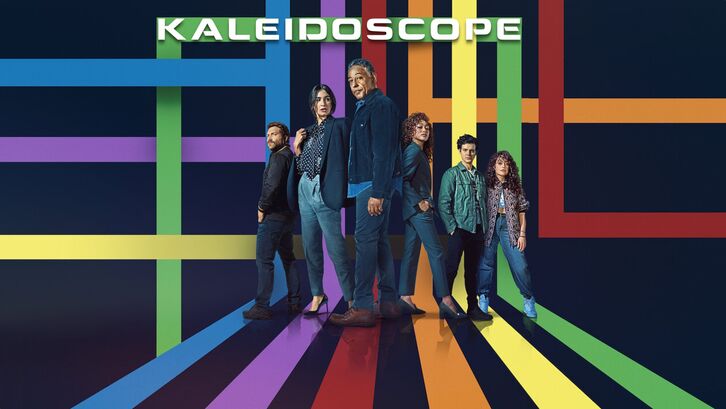 Kaleidoscope is an American heist drama miniseries, created by Eric Garcia. It premiered on Netflix the first week of January and acquired a lot of buzz due to its interactive experience. The introductory episode titled "Black," explains the show's purpose: viewers are to watch all eight episodes in any order, while the episode "White: The Heist" is to be watched last. The sequence of episodes on Netflix will also be presented differently for users. Spanning 25 years, the overall plot follows a thief named Leo Pap, played by Giancarlo Esposito and his team attempting a heist worth $7 billion. Rufus Sewell, Paz Vega, Rosaline Elbay, and Jai Courtney are among actors who also star in the series.

I began with the episode "Pink" which takes place 6 months after the heist. Because of this, I was thrown into a world of intense action and unfamiliar characters. This sort of chaos was confusing and distracting at times, continuing through my watch of the series. Overall the plot covers how the plan came about, the 7 steps of how to properly execute the plan, and how appropriate members were recruited. The aftermath and consequences of the heist is also a huge part of the plot.

Given the genre and concept, the thematic concerns within the show are obvious and predictable. The characters are mostly impacted by their own decisions which are crime-based, so the results are having to spend time in prison and being separated from family members. Escaping prison, betrayal, and trust are also among themes.

Overall, I expected to enjoy Kaleidoscope because of its refreshing nature. It's rare to have control over the storytelling in terms of the sequence of events and I liked being able to be part of the experience. However, the non-linear plot was messy and diverting in my opinion. Currently, one of the elements of film and television that I focus on is characters. With this kind of show, I was not able to find myself grounded in them as well as with the themes. For this reason and others listed, I was not a fan of the show; however, I believe those who enjoy action and crime will have some fun.