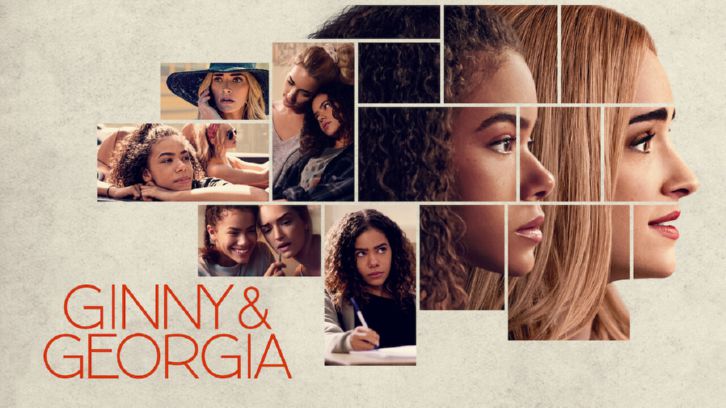 *MAJOR SPOILERS AHEAD. DO NOT READ UNTIL YOU HAVE WATCHED THE FULL SEASON OR DON'T MIND SPOILERS*
The second season of Netflix's Ginny & Georgia dropped all ten episodes yesterday. After almost a two year hiatus, the show returned with a bang. With so many emotional, dramatic, and heartwarming moments, the show was easy to binge and the last episodes left me wanting more.
Season Two picked up just about where Season One left off. We find out that Ginny (Antonia Gentry) and Austin, her half-brother, (Diesel La Torraca) ran away to Boston to stay with Ginny's father. This was after Ginny found out that her mother Georgia (Brianne Howey) had poisoned and killed her step-father. She was also forging letters to Austin, posing as his father who was in jail. Zion (Nathan Mitchell), is Ginny's biological father who the two are also spending Thanksgiving with.
Compared to Season One, the new season explored much deeper emotional storylines for many of the characters. One of my favorites was Ginny's and I thought that Gentry portrayed Ginny so well. This season, Ginny told her father about her self-harm, and he helped her get established with a therapist. Up until the sixth episode in the season, Georgia was unaware of Ginny's self-harm. When she did find out, it was because she went through Ginny's therapy journal and read the entries. This leads to an emotional moment between the mother-daughter duo, which may be one of the best in the series.
Another strength of Season Two was it's focus on the ensemble characters. With a title like Ginny & Georgia, of course the show is going to focus on the title characters. But this season explored the relationship that the two main characters have with others in their town of Wellsbury, while giving the ensemble characters their own personalities and and in-depth storylines. The two standout characters were Abby and Marcus. Abby was struggling with losing Max and Nora as friends as a result of knowing about Marcus and Ginny along with body dysmorphia and her parent's separation. In a potential Season Three, I would love to see even more of her character. The last few episodes of the season Marcus is seen dealing with depression and becoming dependent on alcohol. It affects his relationship with Ginny and how he views the world around him.
After Season One lacked proper representation of mental health, Season 2 ended up correcting that. They made it into an actual storyline. It wasn't just something that sat in the background and was never handled. Ginny & Georgia did not shy away from tough topics and portrayed them correctly. This is a big step in the right direction for television as a whole when it comes to mental health.
This season was also filled with romance for both Ginny and Georgia. Whereas last season Ginny had to pick between Hunter and Marcus, Ginny was set on Marcus this season. He was a crucial part to her storyline, both romantically and acting as someone Ginny can rely on. In fact, Marcus is the person that Ginny feels comfortable telling about knowing her mom killed her step-father. In terms of Georgia, not only is there still a love triangle between her, Joe, and Paul but with the return of Zion and Austin's father, Gil (Aasron Ashmore), it's not exactly smooth sailing for Georgia and her fiance Paul. But the season ends on a low for both Ginny and Georgia. Ginny and Marcus break up and Georgia gets arrested at her and Paul's wedding.
There was a lot of content packed into ten episodes, but through flashbacks to Georgia's past everything played out very nicely. When it came to her relationship with Gil the flashbacks were crucial in understanding what led Georgia to who she is today. The flashbacks were done seamlessly and were not confusing to the viewer. If anything, the flashbacks were done so well that it actually moved the story along nicely. The casting of younger Georgia (Nikki Roumel) is spot on, making these scenes even more fitting.
Overall, I think Season Two implemented a lot of what Season One was lacking. There was improved dialogue, stronger character connections, and the show really found it's footing. Since the series ended with Georgia being arrested for murdering Tom Fuller - Cynthia's husband - there definitely is room and need for a third season. Season Two was filled with character development, perfect comedic timing, and strong acting. Hopefully news about a renewal comes soon!
Did you watch Season Two of Ginny & Georgia? If so, what did you think? Let me know in the comments!