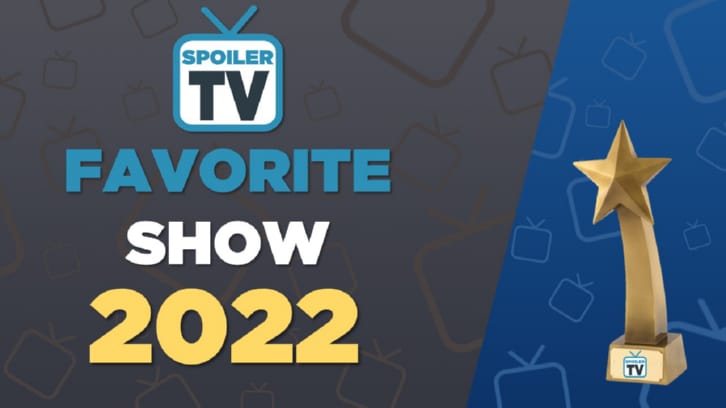 We're down to the final sixteen shows in this year's competition and, if I were pricing betting odds for it, I'd have Warrior Nun as a very short-priced favourite to win the trophy. It did an absolute demolition job over Wynonna Earp, our 2020 winner, in round two, and certainly seems to have the fans mobilised behind it. Anything can happen, though...

Superman & Lois fell at this stage last year and has the chance to go one better against The Peripheral, which has begun well on its debut appearance. A tie against one of the seeds will not be easy.

Dark has already taken out one of the seeded shows (FBI) and today has the chance to topple another. It's already guaranteed to be the Netflix show's best finish but were it to beat three-time winner Supernatural, that would represent an incredible achievement. Supernatural's 2011 final rematch with Fringe went against the FOX sci-fi yet again.

It's hard to think of a show with a maiden two victories more impressive than Yellowjackets, which has defeated three-time winner Person of Interest and seeded pick Walker Independence. Seed Buffy, with its six top ten finishes including a 2013 bronze medal, is yet another stern test.

Teen Wolf has won more ties in this year's competition than in its previous seven appearances combined. Just four votes separated it from Killing Eve in round two (another reminder that your vote really does count) to set up a clash with LOST. This is already the ABC show's best outing since 2019.

1) A pair of shows will go into battle in a poll, where after exactly 24 hours, the leading show will win the battle and will progress into the next round. Each poll will open at 12pm ET on a given day.
2) Vote for your favourite and spread the word with your friends & fans.
3) One vote per person per poll.
4) Comment on what you voted for on in the comments below.
5) Have fun. This is a friendly & competitive competition. Please do not start attacking other fans or fangroups in the comments, because this really isn't what this competition is about.


The draw:
Click here to view the draw in a new window
Don't forget to share the poll - spread the word far and wide to help your show get through! And, of course, let us know in the comments who you're voting for.
Check back tomorrow for the next four polls from round three!