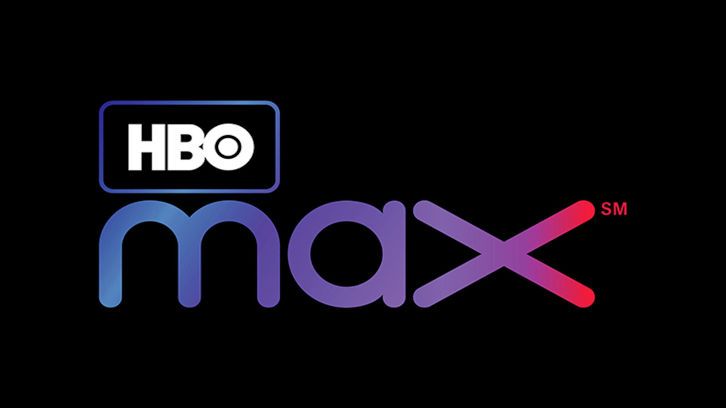 What's New On HBO Max This November
HBO MAX
Stream New Seasons Of THE SEX LIVES OF COLLEGE GIRLS, THE BIG BRUNCH, TITANS, and the Original Documentary LOVE, LIZZO
​​HBO Max announces everything coming to the platform this November including the return of the Max Original series THE SEX LIVES OF COLLEGE GIRLS (11/17) for its second season. The new season picks up with the students returning after their Fall break, tackling the challenges thrown their way at the end of season one, and facing their next semester filled with new faces, parties and predicaments.
The month also brings the documentary LOVE, LIZZO (11/24), which follows the journey of Lizzo, a trailblazing superstar who has become the movement the world desperately needed just by being herself. The documentary shares the inspirational story behind her humble beginnings to her meteoric rise with an intimate look into the moments that shaped her hard-earned rise to fame, success, love and international stardom.
THE BIG BRUNCH (11/10) celebrates inspiring and undiscovered culinary voices from every corner of the country. This eight-episode cooking competition series gives ten talented chefs the opportunity to share their stories and business dreams while vying for a life-altering $300,000 cash prize. With Dan Levy acting as host and judge alongside fellow culinary experts chef Sohla El-Waylly and restaurateur Will Guidara, THE BIG BRUNCH serves up the next generation of success stories in American cuisine.
TITANS (11/3) Having saved Gotham, the Titans hit the road to head back to San Francisco. But after a stop in Metropolis, they find themselves in the crosshairs of a supernatural cult with powers unlike anything they've faced before.
WE'RE HERE (11/25), follows renowned drag queens Bob the Drag Queen, Eureka O'Hara, and Shangela as they continue their journey across small-town America, spreading love and connection through the art of drag. This season, the queens recruit a diverse group of local residents from Granbury, TX; St. George, UT; Brevard County, FL; Jackson, MS; and Sussex, NJ to share their stories, increase awareness, and promote acceptance in their communities by participating in one-night-only drag shows.
SHAQ (11/23) tells the story of a basketball legend unlike any other, whose larger-than-life personality transcended the sport and transformed him into a cultural icon. The documentary series chronicles Shaq's ascent to superstardom, as a dominant force who won four NBA championships, league MVP honors, and changed the game. It also encompasses his life off the court, from his upbringing in a military family to his deepest personal relationships and prosperous broadcasting and business careers.
MAGNOLIA TABLE WITH JOANNA GAINES (11/4) – Infused with her warmth and passion for all things family, Joanna Gaines spends time in the kitchen sharing her favorite recipes, where they come from and why she finds herself returning to them time and time again.
SESAME STREET (11/3) – "Sesame Street's" 53rd season is devoted to helping children grow up with a healthy self-identity and sense of belonging, in full celebration of our diverse world. Celebrity and special guests Mickey Guyton, Amber Ruffin, Zazie Beetz, First Lady Dr. Jill Biden, Samuel L. Jackson, Brett Goldstein, Ava Duvernay, and HAIM join for Street Stories, songs, and other segments in the newest season available on the Cartoonito hub.
New holiday films exclusive to HBO Max this November include A CHRISTMAS STORY CHRISTMAS (11/17), which follows Ralphie, now an adult, who returns to the house on Cleveland Street to give his friends a magical Christmas. HOLIDAY HARMONY (11/24) tells the story of a singer-songwriter traveling cross country in hopes of making it big and ends up taking on a group of misfit kids hoping to perform in a Christmas Eve gala. A CHRISTMAS MYSTERY (11/24) follows a group of intrepid kids trying to solve the case of why Santa's magical jingle bells disappeared.
TITLES COMING TO HBO MAX IN NOVEMBER:
November 1
!Three Amigos!, 1986 (HBO)
(500) Days of Summer, 2009 (HBO)
50 First Dates, 2004
Accepted, 2006 (HBO)
Amazing Grace, 2006 (HBO)
American Boy: A Profile of Steven Prince, 1978
Arthur Christmas, 2011
The Automat, 2021
The B-Side: Elsa Dorfman's Portrait Photography (HBO)
The Big Shave, 1967
The Bucket List, 2007
Caddyshack, 1980
A Christmas Dream, 1984
City Hall, 1996 (HBO)
Devil's Due, 2014 (HBO)
Draft Day, 2014 (HBO)
Equals, 2015 (HBO)
Excess Baggage, 1997 (HBO)
From Dusk Till Dawn 2: Texas Blood Money, 1999 (HBO)
From Dusk Till Dawn 3: Hangman's Daughter, 1999 (HBO)
A Guy Thing, 2003 (HBO)
Harry Potter and the Chamber of Secrets, 2002
Harry Potter and the Deathly Hallows: Part 1, 2010
Harry Potter and the Deathly Hallows: Part 2, 2011
Harry Potter and the Goblet of Fire, 2005
Harry Potter and the Half-Blood Prince, 2009
Harry Potter and the Order of the Phoenix, 2007
Harry Potter and the Prisoner of Azkaban, 2004
Harry Potter and the Sorcerer's Stone, 2001
Harry Potter and The Sorcerer's Stone: Magical Movie Mode, 2001
Ingrid Goes West, 2017 (HBO)
It's Not Just You, Murray!, 1974
Italianamerican, 1974
Leatherface, 2017 (HBO)
Legion, 2020 (HBO)
Little Woods, 2018 (HBO)
Lizzie, 2018 (HBO)
Loser, 2000 (HBO)
The Man With Two Brains, 1983 (HBO)
A Midsummer Night's Sex Comedy, 1982 (HBO)
A Million Ways to Die in the West, 2014 (Extended Version), (HBO)
Miss Sloane, 2016 (HBO)
Morris From America, 2016 (HBO)
Mr. Mom, 1983 (HBO)
Murder In The First, 1995 (HBO)
My Beautiful Laundrette, 1985 (HBO)
National Lampoon's Christmas Vacation, 1989
The Next Karate Kid, 1994
Never Goin' Back, 2018 (HBO)
Neighbors, 2014 (HBO)
Pieces of April, 2003 (HBO)
A Prayer Before Dawn, 2017 (HBO)
Prom Night, 2008
Race, 2016 (HBO)
Raging Bull, 1980 (HBO)
Richard III, 1995 (HBO)
Se7en, 1995
See How They Run, 2022 (HBO)
Shutter, 2008 (Extended Version), (HBO)
Slice, 2018 (HBO)
Star Trek Generations, 1994 (Director's Cut), (HBO)
Star Trek II The Wrath Of Khan, 1982 (HBO)
Star Trek III The Search For Spock, 1984 (HBO)
Star Trek IV The Voyage Home, 1986 (HBO)
Star Trek The Motion Picture, 1979 (Director's Cut), (HBO)
Star Trek V The Final Frontier, 1989 (HBO)
Star Trek VI: The Undiscovered Country, 1991 (Director's Cut), (HBO)
Star Trek: First Contact, 1996 (HBO)
Star Trek: Insurrection, 1998 (HBO)
Star Trek: Nemesis, 2002 (HBO)
Stargate, 1994 (Director's Cut), (HBO)
Time Freak, 2018 (HBO)
What's a Nice Girl Like You Doing in a Place Like This?, 1992
While We're Young, 2014 (HBO)
Yentl, 1983 (HBO)
November 3
Chris Redd: Why Am I Like This?, Max Original Premiere
Low Country: The Murdaugh Dynasty, Max Original Premiere
My Sesame Street Friends, Max Original Season 3 Premiere
Sesame Street, Season 53 Premiere
Titans, Max Original Season 4
November 4
Magnolia Table with Joanna Gaines, Season 7
November 5
Bugs Bunny Builders, Season 1B
November 8
Batwheels Season 1C
Craig of the Creek, Season 4D
Say Hey, Willie Mays!, 2022 (HBO)
November 9
All Rise, Season 3A
Hard Knocks: In Season: The Arizona Cardinals (HBO)
November 10
HBO First Look: The Menu (HBO)
The Big Brunch, Max Original Season 1 Premiere
The Critic (El Crítico), Max Original Premiere
November 11
The Craftsman, Season 2
Entre Nos: The Winners 3
For the Love of Kitchens, Season 2
Fruitvale Station, 2013
Ian Lara: Romantic Comedy (HBO)
November 12
Lil Rel Howery: I Said It: Y'all Thinking It (HBO)
November 13
Hazlo Como Hombre, 2017
Luna's World (aka No Mundo Da Luna), Max Original Season 1 Premiere
November 16
Entourage, 2015 (HBO)
Master of Light (HBO Documentary)
November 17
A Christmas Story Christmas, 2022
Muxes, Max Original Premiere
Paradise (Paraíso), Max Original Season 2 Premiere
Santa Camp, Max Original Premiere
The Sex Lives of College Girls, Max Original Season 2 Premiere
November 18
Camilo: El Primer Tour De Mi Vida (HBO)
Food Affair with Mark Wiens., Max Original Premiere
November 19
2022 Rock & Roll Hall of Fame Induction Ceremony (HBO)
November 20
King Tweety, 2022
November 21
Ben Is Back
November 23
Shaq (HBO)
November 24
A Christmas Mystery, 2022
Holiday Harmony, 2022
Love, Lizzo, Max Original Premiere
November 25
We're Here, Season 3 Premiere (HBO)
November 29
My So-Called High School Rank (HBO Original Documentary)
Piano Y Mujer 2