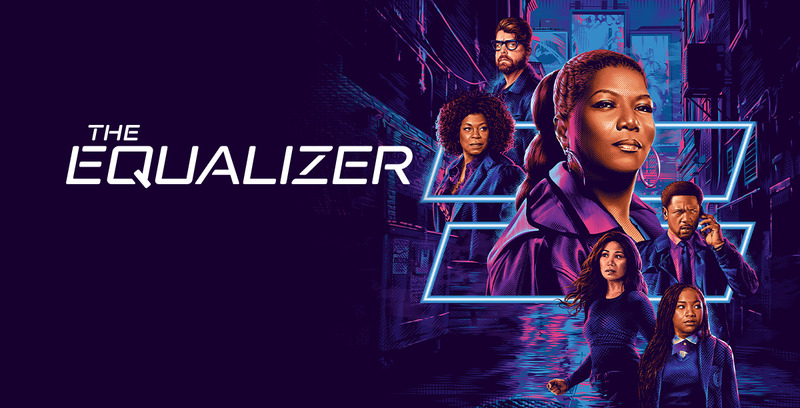 The new tv season has finally started, and The Equalizer is back! This may be the only show whose return I was actively looking forward to. Happily the premiere didn't disappoint.
The biggest fallout of Robyn's abduction is the fact that all of her worlds have come together.
Dante is now aware that Delilah is Robyn's daughter, and now he's met both Mel and Harry. I was actually glad to see the hint that Dante and Robyn are, if not already, on their way to becoming a couple.
It would make Dante's rash actions (not having the police meet him at the scene when the guy was pouring gas in the SUV and rushing into the building where Robyn was being held without Mel) make sense.
I'm very curious about how the writers are going to handle that new paradigm.
I'm not really sure what I was expecting, but it wasn't for Robyn to wake up to an empty room and no one standing by itching to start the torture.
All Quinn needed was for Robyn to lie still long enough to get a high quality scan of her face so he could create the incriminating video.
This is one of the scarier technologies out there right now; to me at least.
Harry recognized the video for what it was, not only because he's the series computer genius and knew what to look for, but because he knows Robyn. He and Mel know that Robyn would die before recording that type of message.
Realistically speaking, what news outlet wouldn't take the video at face value? She would be public enemy #1.
At any rate, once Harry and Mel figured out what was happening, they realized the priority was the bomb and put that before finding Robyn. It was the smart move, and the one Robyn would have made herself.
The crime elements of the story were pretty straight forward. This approach allowed them to tie everything up within the hour.
I didn't have many logic questions, but I did wonder why Quinn didn't just kill Robyn rather than having someone drive her to the location of the bomb.
I think Quinn expected Robyn's escape. That, combined with the fake video, would have created a great smokescreen for him to escape after the bomb went off.
(Am I the only one who laughed when the gun wielding dude tried to force her to go with him. She didn't break a sweat taking him down.)
Harry got to be part of saving the day. Nice to see him get the opportunity once in a while.
I was a little surprised, but happy when Quinn went off the roof. I thought this episode was setting him up as a more active season long threat.
As much as I like the actor playing Quinn, I'm glad they wrapped that story up. I think having him out there as a constant threat would have been boring.
Delilah was a mess, but still pretty composed.
I loved Vi taking the sketchbook from the police artist and handing over a beautiful portrait.
Delilah refused to leave town. She didn't want to run and leave her mother or her friends to die.
I admired the instinct, but I knew she was losing that argument one way or another.
I don't blame Vi for calling Delilah's father, but I can't shake the feeling that a storm is coming.
I think this may be where the joint custody issues will come into play. Delilah's still 17, right? How likely is it that the courts could force Delilah to abide by a revised custody decree?
It was a great season opener. What did you guys think?