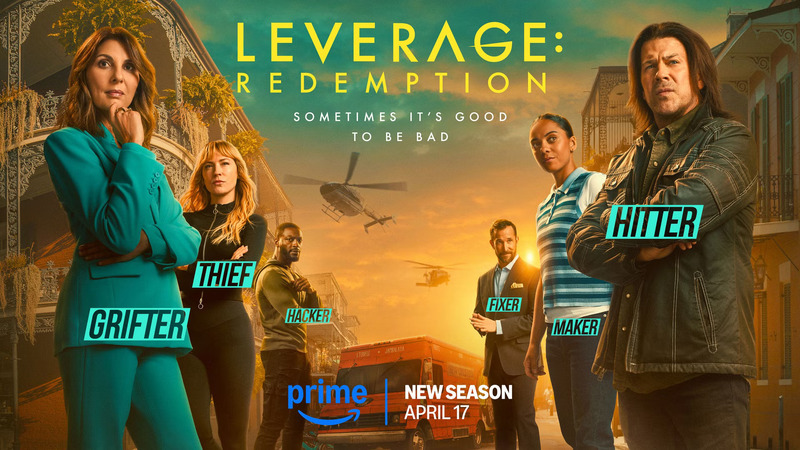 ---
The rich and powerful take what they want...and the Leverage team is back to take them down!
Sophie Devereaux (The Grifter), Parker (The Thief), Eliot Spencer (The Hitter), and Alec Hardison (The Hacker) have watched the world change over the last 8 years. It's become easier–and sometimes legal–for the rich to become richer and the powerful to squash anyone who gets in their way.
Sadly down one team member, they find new blood in Harry Wilson, a corporate lawyer who is looking for redemption after realizing he'd been sitting on the wrong side of the table for his entire career, and Breanna Casey, Hardison's foster sister who has a knack for computers, robotics, and getting into trouble.
In this new world, they will use their collective skills to take down a new kind of villain.
From the man who created an opioid crisis from the comfort of his boardroom, to the couple who prefers to deport workers instead of paying them, to the shadowy security firm that helps hide dangerous secrets for a price...when someone needs help, we provide...Leverage.
Season 2 Premieres on November 16th 2022 with a triple episode premiere.
---
---