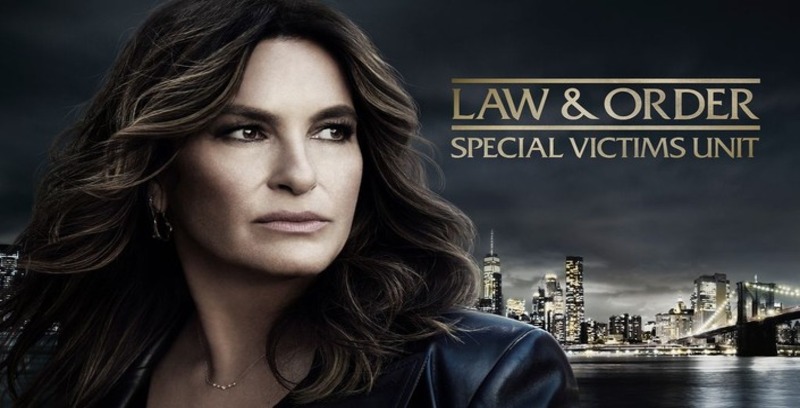 SVU fans, it's almost time! Season 24 premieres next month, and the cast and crew have been hard at work filming on the streets of New York. Let's take a look at where we last saw our squad in season 23, and what to expect in season 24.


Benson is certainly a strong, independent woman who can deal with a lot on her own, as she's shown throughout SVU's entire run. During seasons 1-12, she knew Stabler always had her back. In season 13 it took some time for her to find her feet again, learning to work with a new partner and begrudgingly letting her new squad members into her circle. Throughout the years that followed, Olivia has grown so much both personally and professionally. Stabler's return to the Law & Order universe with Organized Crime during season 22 turned her world upside down once again, reopening a door Olivia thought was closed. Naturally, Olivia is wary, and it has taken some time for him to regain her trust – with a lot still unsaid between the two.
Welcome to new showrunner David Graziano, known for his work on shows such as Lie to Me and In Plain Sight. Personally, I can't wait to see what he does with SVU. When a show has been on the air as long as this one has, change and fresh ideas are often a good thing. When asked about Benson's personal growth throughout season 24, Graziano's reply to a fan via Instagram was "The recurring theme interlaced through the season can be summed up in three words: Deep. Trauma. Recovery." Which is great, because I feel Olivia has been shoving everything down for a long time now and it's about time we saw her processing her own trauma and beginning to heal. More Dr. Lindstrom scenes, please!
Meanwhile, Benson could always count on Barba to help solve a problem – I find them to be a great example of platonic friendship in television. But during a crossover with Organized Crime, Barba instead created a problem by choosing to represent Richard Wheatley during his trial for the murder of Kathy Stabler, Elliot's now-deceased wife. In the season 23 finale, Olivia is still angry at him for this choice. Barba expresses that he only defended Wheatley to protect Olivia, but Olivia is adamant she can look after herself. Like two siblings squabbling, I'm sure the two will mend their relationship in time. But as of August 2022, Raúl Esparza is not currently set to appear in season 24… so it may remain strained for some time yet.
Olivia's son Noah has grown up so much in the past few seasons. Seeing him come out to his mom as bisexual was a beautiful moment in season 23, episode 11 and I'd love to see more Noah scenes in season 24. The Mother's Day lunch at the end of season 23, episode 20 was another great example with Noah gifting his mom a photo collage before a chance meeting in the street saw him officially meet Elliot Stabler. It would be neat to see Noah hang out with the Rollins kids, and maybe this year we might get that Christmas meetup with the Stabler brood. While SVU is about the victims and their stories first and foremost, I enjoy it when the show lets us see the home lives of the squad and their families every once in a while.
This season I'd also like to see Benson and Rollins spend more time together, whether it be on cases or simply being there for each other. Neither of them seem to have a lot of friends outside work, and while their friendship has grown gradually over the years they have a great bond now and I'd like to see more of that. Amanda passing on some life advice from her mother to Olivia in the season 23 finale was a fun comedic moment "Why don't you two [Benson & Stabler] just go get a hotel room and get it out of your system?" Olivia wasn't quite sure what to make of it. Side note: Rollins and Stabler need to have a conversation. They haven't yet!
Sergeant Odafin (Fin) Tutuola continues to be Benson's second in command, keeping the squad running smoothly and keeping an eye on Rollins and Velasco. We haven't seen Fin's fiancée Phoebe lately, but maybe they'll have another attempt at a wedding in the future. Meanwhile, I'm sure we'll see more classic Fin one-liners and of course, he's always got Benson's back.
Joining the squad in season 24 is Detective Grace Muncy, played by Molly Burnett. The new addition is said to be blunt, smart, and have experience with gangs. I look forward to seeing what skills Grace brings to the team. Showrunner David Graziano has hinted that he is lining Detective Muncy up for a romance with Detective Velasco – personally, I don't think the show needs a third straight ship. It would be nice if Grace brings some LGBTQ diversity back into the squad, as the show lost that with the exit of Detective Kat Tamin. Some fans asked Graziano via Instagram about the possibility of Muncy or Velasco being gay instead, which Graziano was open to. So we'll see what happens in season 24!
Law & Order: Special Victims Unit returns September 22nd on NBC.