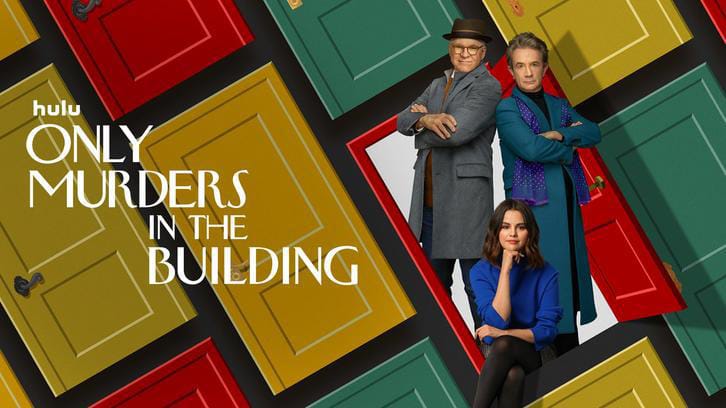 Only Murders in the Building takes a step back for a few episodes, letting its mystery take a backseat to setting up various character arcs. Read on for my review of the last 3 episodes:
While the first season was intensely focused on advancing the Tim Kono story, it seems we got very little important information on Bunny's killer in these past three episodes. Instead, the focus was especially on Mabel, Charles and Oliver's personal lives, indicating that this season - and potentially this mystery - would be even more personal than the first.
Among the personal revelations in these three episodes, it was revealed that Charles' father may have had an affair with Bunny's mother, making Bunny his sister, and that Oliver's wife may have had an affair with Teddy Dimas, making Will potentially not Oliver's son. And Mabel's budding romance with rich, avant-garde private school student turned artist Alice encounters its first roadblock when she finds out that Alice is in fact neither rich nor a private school student.
They're interesting developments to be sure, and it's encouraging to see that the show is making up for something that season 1 often lacked - character development. A lot of things are being left by the wayside in the meantime, which is strange - can't we both develop the characters and still see more of the podcast than the single (albeit delightful) cameo by the show's "stans" in episode 5?
It is still early enough in the season that I can't complain about much, although there are some loose plot threads that feel like they should have come back around in a much more timely manner: for example, what happened to Amy Schumer, or Shirley MacLaine's character? And is it not odd to leave us with "Charles may be related to Bunny" and then shoot straight into a plotline about Lucy instead?
On that note, there also seems to be an interesting trend in the recent episodes to be "hipper"; more in with the younger, Gen Z viewers. Introducing Lucy as a TikTok-obsessed Gen Z-er was simply begging for trouble, as hardly any show can actually accurately capture what "kids these days" are like, much less one run mostly by men over 50. Another joke, made in episode 5, where Oliver claims that "bisexuality is trendy right now" was cringey and distasteful, and not in the way the writers seemed to want it to be. There have been a few moments this season where I wonder: can this show not stay where it's good and be a show about two old men and their unlikely bond with a millennial woman over their shared love of (solving) murders?
In all, though, while there isn't much to say about Only Murders season 2 so far, there's luckily not much to complain about either. That's a very good thing. While there's a fair share of minor gripes, the show keeps trucking along and it remains fresh and blissfully entertaining. Episode 5's fun 1970's-themed "Son of Sam" scene is just one example of how fun this show can be when it wants to be.
I'm excited for the ride.
What are your thoughts on this season of Only Murders so far? Let me know in the comments!