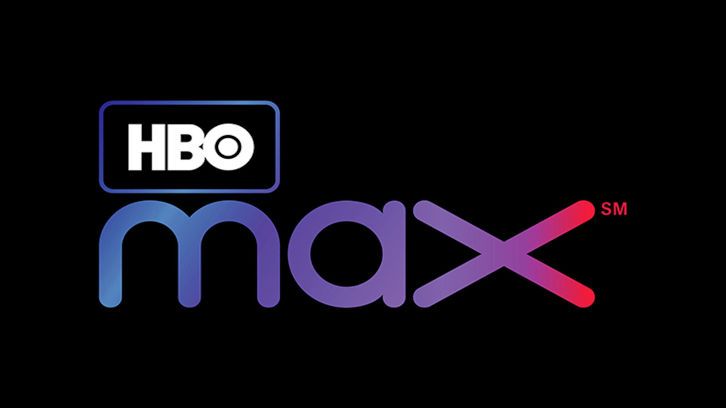 This June Stream "Westworld," "Fantastic Beasts: The Secrets of Dumbledore," "Father of the Bride," "The Janes" And More On HBO Max
HBO MAX
This June, HBO Max is starting the summer right with a fresh slate of returning favorites and new content featuring vibrant storylines from original voices. Series and film fans alike will be captivated by the new content coming to HBO Max this month.
Emmy®-winning drama series "Westworld" (6/26) returns to the platform for its fourth season with new worlds, conflicts and complex characters fans will love.
"Fantastic Beasts: The Secrets of Dumbledore" (5/30) transports viewers back into the wizarding world for a brand new adventure. Fans will follow the unique story of the powerful wizard and Hogwarts headmaster Albus Dumbledore and dive into his dark secrets.
Comedy fans are guaranteed to laugh out loud at the modern rom-com updated from the timeless classic "Father of the Bride" (6/16). This sparkling story of a family and its unbreakable bonds illustrates the surprising and funny ways the heart can adapt in the name of love.
"The Janes" (6/8) follows a group of unlikely outlaws, in the pre-Roe v. Wade era, that defied the state legislation that banned abortions. Viewers will get first-hand accounts from the women at the center of the group, many speaking on the record for the first time.
Directed by Academy-Award-winner Morgan Neville, "Roadrunner: A Film About Anthony Bourdain" (6/9) follows the life and journey of the cultural explorer, writer, and chef Anthony Bourdain. This documentary highlights his transformation from line cook to celebrated global-trotting explorer and renowned television host.
June brings a variety of original series and films for viewers of all ages, thrill-seekers, crime-drama fans, and more.
Get ready for the family musical event of the summer with Mo Willems' "Naked Mole Rat Gets Dressed: The Underground Rock Experience" (6/30) rock n' rolling onto Cartoonito on HBO Max. Based on the acclaimed author's New York Times best-selling picture book and sold-out theatrical rock experience, the CGI-animated rock opera special strikes a power chord about accepting others, accessorized by a fun and funny tale about a sensitive, curious and rockin' Naked Mole Rat named Wilbur (voiced by Jordan Fisher) who "scandalously" decides to (gasp!) get dressed! Find out what happens when Wilbur's newfound love of rocking outfits rocks Naked Mole Rat society to its core.
Kids and families will enjoy "Gordita Chronicles", a series that follows the adventures of a willful 12-year-old Dominican girl and dives into her journey through the hedonistic 1980s Miami as her family pursues the American Dream.
Reality or fiction? Created, written & directed by Olivier Assayas and based on his 1996 film, "Irma Vep" (6/6) follows the complex journey of Mira (Academy Award winner Alicia Vikander), an American movie star disillusioned by her career and a recent breakup.
Thrilling and riveting are just a few words that describe the American crime drama "The Card Counter" (6/10). This revenge thriller tells the story of an ex-military interrogator turned gambler haunted by the ghosts of his past decisions.
All that glitters is not gold in "Menudo: Young Forever" (6/23), the four-part Original documentary series that brings light to the dark story behind the famous Latin American boy band Menudo.
DATES TO BE ANNOUNCED
The Dog House: UK, Max Original Season 3 Premiere
Endangered, Documentary Premiere (HBO)
Gordita Chronicles, Max Original Season 1 Premiere
TITLES COMING TO HBO MAX IN JUNE:
May 30:
Fantastic Beasts: The Secrets of Dumbledore, 2022 (HBO)
Available on HBO Max in 4K UHD, HDR10, Dolby Vision, and Dolby Atmos on supported devices
June 1:
13 Going on 30, 2004
300, 2006
A Star is Born, 2018
Abduction, 2011 (HBO)
Across the Universe, 2007 (HBO)
The Adventures of Mark Twain, 1944
The Amazing Panda Adventure, 1995
Angels & Demons, 2009
The Ant Bully, 2006
Assassination Nation, 2018 (HBO)
Babylon A.D. , 2008
The Bank Job, 2008
Beach Rats, 2017 (HBO)
Bee Movie, 2007 (HBO)
Blue Bayou, 2021 (HBO)
Border, 2018 (HBO)
Colossal, 2016 (HBO)
Caro Comes Out, 2019 (HBO)
Chef, 2014 (HBO)
The Con Is On, 2018 (HBO)
Crouching Tiger, Hidden Dragon, 2000
Damsel, 2018 (HBO)
Dark Passage, 1947
Day Breakers, 2009 (HBO)
The Da Vinci Code, 2006
Domino, 2005 (HBO)
Extraction, 2020 (HBO)
The Firm, 1993
First Blood, 1982
The Grand Budapest Hotel, 2014 (HBO)
Gridiron Gang, 2006
Guess Who, 2005
Hairspray (Musical Remake), 2007
The Harvey Girls, 1946
Highlander, 1986
Horsemen, 2008
How Do You Know, 2010
How They Got Over, 2017
How to Survive a Plague, 2012
The Holiday, 2006 (HBO)
I Know What You Did Last Summer, 1997
I Still Know What You Did Last Summer, 1998
I'll Always Know What You Did Last Summer, 2006
I'll See You In My Dreams, 2015 (HBO)
The Importance of Being Earnest, 2002 (HBO)
The Incredible Burt Wonderstone, 2013
John Grisham's the Rainmaker, 1997
Klute, 1971
The Last Movie Star, 2017 (HBO)
Life Partners, 2014 (HBO)
Macbeth, 2015 (HBO)
Major League II, 1994
Major League: Back to the Minors, 1998
The Mask, 1994
McQueen, 2018 (HBO)
My Boss's Daughter, 2003 (HBO)
My Days of Mercy, 2017 (HBO)
My Dead Dad, 2021
The One I love, 2014 (HBO)
Papi, 2020 (HBO)
Paris Is Burning, 1990
Rambo III, 1988 (HBO)
Rambo First Blood Part II, 1985 (HBO)
Religulous, 2008 (HBO)
Remember Me, 2010 (HBO)
Ride Along, 2014 (HBO)
Ride the High Country, 1962
Sabotage, 2014 (HBO)
Sleepers, 1996 (HBO)
Soul Surfer, 2011
Stepmom, 1998
Suite Francaise, 2014 (HBO)
The Taking of Pelham 123, 2009
Total Recall, 1990 (HBO)
Unfinished Song, 2012 (HBO)
Un padre no tan padre, 2016
W., 2008 (HBO)
Watchmen (movie), 2009
What Happens In Vegas, 2008 (HBO) (Extended Version)
The World According to Garp, 1982 (HBO)
The Vanishing of Sidney Hall, 2017 (HBO)
June 3:
On My Way with Irina Rimes, Max Original Documentary
Nudo Mixteco, 2021 (HBO)
June 6:
Doctor Who, Season 13
​​Irma Vep, Limited Drama Series Premiere (HBO)
Total Dramarama, Season S3A
June 8:
The Janes, Documentary Premiere (HBO)
June 9:
Amsterdam, Max Original Season 1 Premiere
Roadrunner: A Film About Anthony Bourdain, Max Original Documentary Premiere
Summer Camp Island, Max Original Season 6 Premiere
June 10:
The Card Counter, 2021 (HBO)
Naomi
Odo, Season 3
Victor and Valentino, Season 3B
June 15:
La Unidad, Season 2
June 16:
Father of the Bride, 2022
June 17:
Lucas the Spider, Season 1B
Las Mejores Familias (AKA The Best Families), 2020 (HBO)
Non-Stop, 2014 (HBO)
June 19:
Tom and Jerry Cowboy Up!
June 20:
Birdgirl, Season 2
June 22:
All American: Homecoming
Chernobyl: The Lost Tapes, Documentary Premiere (HBO)
June 23:
Little Ellen, Max Original Season3 Premiere
Menudo: Forever Young, Max Original Documentary Premiere
Wellington Paranormal, Season 3
June 24:
Bing, Season 1B
Rich & Shameless, Season 1
Tuca & Bertie, Season 2
June 26:
Westworld, Season 4 (HBO)
June 30:
Julia, 2021
PCC O Poder Segredo, Max Original Premiere
Naked Mole Rat Gets Dressed: The Underground, Max Original Premiere