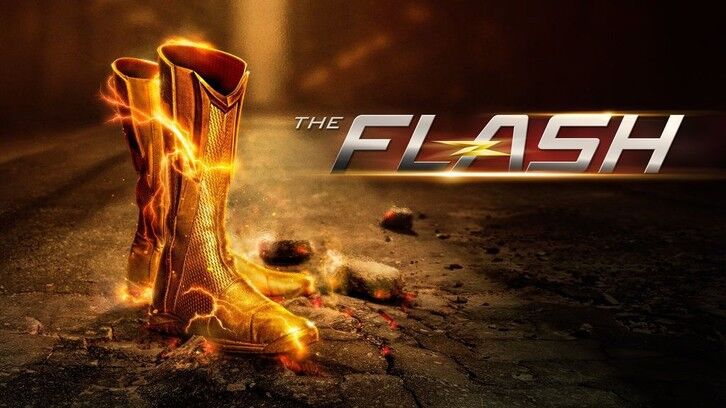 With "Lockdown",
The Flash
continues its journey to becoming one of the worst shows around. Like GOT, it started out amazingly strong and promising, but has been on a downward trajectory for the last 4 seasons. In this episode, we get some glimpes of Barry as the Flash and at work, but the Caitlin/Frost drama, the absence of Iris and the small but continued annoyance of there being a Jenna make this episode a fail.
I don't know who to blame, but the downfall of The Flash series is so spectaculr that I have a hard time believing that one person can shoulder the responsibility. Showrunners, writers, and even the actors have to take a hard look at the product they are putting out for their fans. If the show is going to drag on, by all means please make some changes that will enhance everyone's enjoyment. If it's gonna end, then end with some dignity for the love of all things holy.
Barry/ The Flash
While it was cool to see Flash zipping through Central City getting the bad guys, it was also pretty silly. Who in the world believes that at Barry's age and experience he doesn't know he needs a description of the crime and evidence to charge and hold criminals. I'm sure as a police employee, he knows that handling arrests wrong can lead to a criminal walking. Instead of having him be knowledgeable, he makes a rookie call and has to be raked over the coals by Kramer.
A few seasons ago, this could have been acceptable, but with all the talk of "leveling up" (and I am so sick of that phrase) it sure seems like Barry had his head in the sand.
Caitlin and Frost
Caitlin isn't the best or worst thing that's happened to this show, but she can be a bit boring and predictable. She has never really gotten over Ronnie. At least that's what we are to gather from this episode. Although, she seemed ready to cozy up to Zoom and Julian a while back. But that's neither here nor there. She won't give her new potential beau a chance without a pep talk from Frost's new guy. Sure.
Frost, on the other hand, is having the time of her life with Mark. Who knew?
Allegra/Chester
I actually like this little potential ship and don't have one bad word to say.
Iris
Where is she? Where is her big role as an investigative journalist and as a media big shot? Where is her role as Barry's wife and partner? I don't know the last time Iris looked into anything seriously. Maybe she has, but the fact that a fan of the show can't pinpoint when one of the most important aspects of her character was shared is pretty sad.
We know Iris is building her brand and has people working for her, but what is SHE doing and why don't we ever get to see her do it? The time sickness has the potential to be interesting, and I don't have a problem with her getting into precarious situations. The love of a hero's life is bound to find trouble. That's why they are usually so reluctant to bring anyone they love close. However, Iris doesn't seem to catch any breaks. She's never happy. Every moment with Barry is interrupted, every moment with her kids is life altering. It's pretty exhausting and let downish to watch, so I can only imagine what Candice Patton feels. It's especially bad, when in earlier seasons and different writers, life for Iris was a bit better. It was never perfect, but it was a hell of a lot better than the mess we have now.
Other Things I Was Thinking
*Goldface is corny as ever but it works for me. His love for Amunet Black is always over the top!
* I knew Kramer had Barry figured out. I like her character more and more. She's a good replacement for Joe, but now what has he got to do on the show? I know- pretend to have a toddler. (Eye roll)
* Joe pretending to check on Jenna is just so disturbing. That storyline is dangling by a thread and yet they cannot cut it without being grotesque or making Joe and Cecile suck as parents.
*WestAllen is duller than dull. I had hope that it would heat up again, but I am convinced that the writers and the actors are over it. The saddes thing is that WestAllen disappearing has brought the slow moving show to a complete stand still. It feels awkward to watch the two most talented actors try to normalize not acting like a normal couple when they did it so well a few years ago.
What did you think of "Lockdown"? Let me know in the comments. You can catch The Flash on the CW Wednesdays at 7pm Central.
As always, thanks for reading!