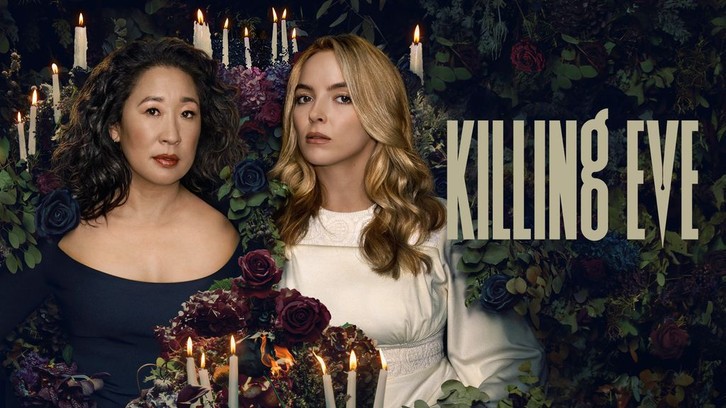 The premiere episode of the final season of BBC America's Killing Eve felt like the return of friends you've missed for a very long time. Seeing them again like this makes you want to spend more time with them to find out what they've been up to that sent them to where they are now.

Killing Eve
crew are all in some of the most unlikely places when first appearing in the episode entitled, "Just Dunk Me". Constantin is the mayor of an obscure Russian city, and a disgraced Carolyn has been stripped of power and exiled to a Cultural Attaché post in Majorca. Do not expect them to stay put for long, for it is a well-known fact that neither of them can be fully trusted. Eve has become a hard, bitter employee of a security company, whose resources she unashamedly uses in her quest for revenge against the 12 for killing Kenny (Sean Delany). But it is indeed Villanelle that is found in the unlikeliest of places, ensconced with a small church and its parishioners desperate to be baptized and seemingly on a journey of redemption.
Killing Eve
is the unexpected. This season already offers a strong dose of that with the arrival of a cosplay-looking Jesus that looks and sounds remarkably like Jodie Comer offering advice to Villanelle.
Killing Eve
by remembering that the strength of the show is these characters and not necessarily the story. Hopefully, that will continue and give fans a final season that will correct the missteps of a weak season 3. She's done enough in this first episode to make us want to watch the next in hopes of finding out how we got here and what comes next.
Killing Eve
, the identity of the motorcycle riding, leather-clad assassin type who visits Constantin, Villanelle's quest for redemption, or the arrival of Jesus Villanelle? Leave your thoughts in the comments below.