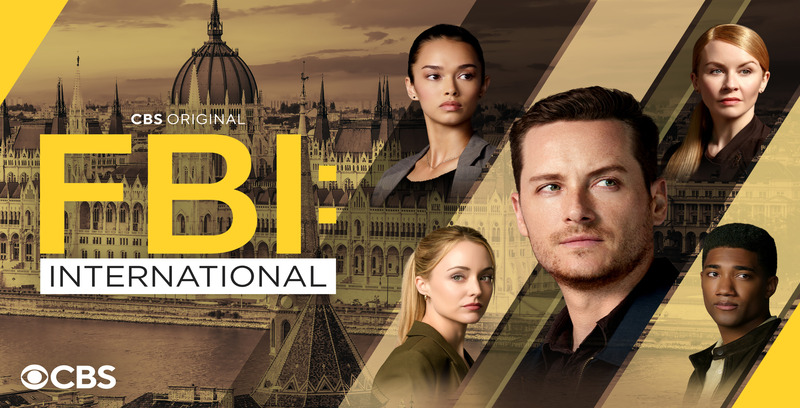 After leaving us on quite the cliffhanger in our last episode, viewers have surely been on the edge of their seats waiting for this episode to air.


She tells him she has never betrayed her country, and she is not who he thinks she is. She says that she was asked by her country to sacrifice her marriage, him and her life, and do what she did. She tells Scott it is the hardest thing she ever had to do, and if she had to do it over, she would not, but she has never stopped working for the CIA.
Scott reminds her he was only 16 when she disappeared and she says she knows and she has watched him grow up and he makes her so proud. He asks her what she wants, as he does not believe she cares about him and his dad. She asks Scott to get her a file called Hutchinson from the Washington office, and this will give him the answers he needs. Scott tries to stop her as she goes to leave and she tells him that she loves him and never stopped, and she leaves.
We see a man returning home and his neighbor comes over and tells him he knows what he is up to and to be careful. The man goes inside his door, comes back out with a gun, and shoots his neighbor in the head.
Scott exits his office and tells them they have a case. Michael Vestal started a tech company (Vestal), which Raines says developed the dominant antivirus software on the market today. Three years ago, when his business partner died in an accident, the police were suspicious of Vestal and he fled before the trial. He has maintained an online presence claiming innocence and attacking US law enforcement and judges. Raines says he has 1.1 million followers, and that he was masking his IP so they did not know his whereabouts until a 65-year-old man (Fred Schmidt) was killed in his front yard in Frankfurt Germany. The security camera across the street captured the incident and showed it was Vestal. Frankfurt police do not have him in custody yet and the team gets going. Jamie checks in to make sure Scott is ok as he seemed agitated on the phone and he says he is fine and he just needs to figure some things out.
They arrive in Germany, Katrin is there, and Raines says she looks happy to be working a case in her homeland. She introduces the team to Detective Kripo Adler, and he apologizes for not having their fugitive in custody already, but Kellett says it is okay as he eluded authorities for years already. Adler tells them he has been using the identity Thomas Smith. He offers to take them to the crime scene and they head out.
Kellett comments on how he clearly left in a hurry and Raines says he left a hundred thousand dollars of tech equipment behind, and it was everything he needed to camouflage his location. They comment on the fact it was as if he was prepared for a siege, so Scott poses the question then of where he is. Vo and Raines find a key under a book, and it looks like a house key but does not fit the lock of his apartment. They wonder if he has a love nest or another apartment as the book is a classic romance novel and he does not seem the type to read something like that. Jamie says she will run down the mystery lover angle with the local police. Scott notes that he has mail from a security company and they wonder if they are protecting him now. Scott tells Vo to go check it out.
Jaeger come in with Alder and says Vestal just posted a video to all his followers and they watch the video. He says the US government is working with the German government to frame him, and shows a picture of Kellett and Forrester and says they are agents illegally stalking him, and calls his followers to action to find out who they are and make their life hell as they are doing to him.
Raines tells Scott that he has spoken to the cybercom division, and they have created dummy profiles for Andy Jones and Diane Williams with their photos, so if any followers get through the FBI firewall, that is all they will find, and hopefully then they will get bored and move on to something else. Raines updates Scott that the laptop has many safeguards, so when he gets through one firewall, four more pop up, but he is like a dog with a bone and will get it cracked.
Jamie says the canvas of the neighborhood and the interviews of all the employees at Schlage did not reveal anyone knowing who Vestal's lover was, so they still do not know where the key fits. Katrin lets them know that local police are monitoring every mode of transportation out of Frankfurt, and Alder says if he is in Frankfurt, they will find him. Vo says he is in Frankfurt and says when she examined the video he posted, she was able to find an image of a street sign and Alder says he knows where it is and it is a school sign. The team and the local police head out to the location.
The bouncers tell Scott that Vestal was there handing out 100 Euro notes and said Scott was stalking him. Scott said perhaps they should have asked him about it, but they said they have had a lot of trouble there and Scott looked like trouble. Scott points out that Vestal knows there is a manhunt for him but he has not left Frankfurt and wants to know why. Kellett says that perhaps he feeds on the conflict with the police.
Scott gets a blocked call and it is his mother. She asks him to bring her the Hutchinson file by Thursday and that she loves him. Scott makes a video call to his friend Gary Murdoch, and asks him to find the file and send it to him, and that it is sensitive. Jamie finds Scott outside and asks what is going on and she asks if it was his mother, and says she knew because it is written all over his face. Jamie asks why she was in contact and Scott tells her it is because she wants a classified file. Kellett says that is a big ask, and Forrester says he knows. Jamie asks what he told her and when he does not answer she wants to know if he is actually considering doing it and he does not answer again.
Vo comes to tell them that Raines has cracked the laptop, and Raines tells them there is nothing on it. Scott asks if it is just nothing useful and Raines says no, after all the encryption software there is literally nothing and it is a brand new laptop under all the encryption, with a blank hard drive. They feel this was a stalling tactic by Harold and Schlage and they want to know why he was intentionally slowing them down. The team arrives a Harold's home and he tries to run, but Scott catches him.
They ask Pesch why he wanted to stall them and he tells them he needs medical attention for a cracked rib. Scott offers him a pain reliever if he tells them why he was stalling them. He says everything he was working for over the last 5 years comes through today. They had negotiated the sale of the company for 50 million Euros, and it was set to close at three pm. He says it is a private company selling to a private company so is not open knowledge. Raines tells Forrester that with a deal that big, any undisclosed information could be an issue as the deal would be fragile. Scott asks Raines how long it would be to put a deal like that together and he says 6 months to a year, and he asks Harold how long he knew Thomas Smith was Michael Vestal. He says he only discovered it yesterday, but then admits he discovered it a year ago. He said he would lose everything if he told anyone, and why should he have to pay for the transgressions of his partner. Scott then reminds Harold that Vestal murdered his last partner.
Raines and Forrester speak with Alder and Jaeger about with how fragile these deals are, that the deal may not be being completed electronically and that Vestal likely stayed to get his share of the money from the deal. Raines says there is no way that Pesch disclosed to the buyers and likely Vestal is still there because he worked out a cash side deal with Pesch. Pesch tells them that after the sale he was to use an encrypted messaging system to contact Vestal and bring him cash.
Scott says he keeps going back to the reason Vestal killed his partner in the US was because he was trying to force him out, but here he was about to get a big payday and he risked it by killing his neighbor, and why would he do that. They wonder was it really because his neighbor was going to expose him or was it like Vo suggested, and it was personal. Vo discovers from the most recent video that someone else is holding the camera. Suddenly, Kellett remembers the book and the key, that the book is about an older man who seduces his neighbor's wife, and they discover the key is for the neighbor's house. Lena's car is gone so they set up a border check for her car.
Lena is at the border and the officers ask her to get out of the car. The team arrives and open the trunk and find Vestal inside. At the station, Lena tells them she did not mean for this to happen but her husband was not good to her. She says her husband was boring and that love is a sickness one wants to have, and she became sick with love for Vestal.
Jamie tells Scott they have been friends for a long time and she can tell he is standing at a crossroad, and warns him to be careful.
When they return to Budapest, Scott has a folder on his desk that states it is classified and he sends a text to someone. He meets up with a man and they give him an earpiece and tell him he did the right thing being counterintelligence. They advise Scott that when his mother shows, he can give her the envelope and they will move in and contact him after they debrief her. They say that it is a patriotic thing he is doing, and must have been a hard choice between family and country. He asks what is in the real Hutchinson file, and they say they do not know.
Scott goes to meet up with his mother, and he sees her in disguise and he makes a tiny signal to her and she walks straight by him and does not approach him for the file. He stands continuing to wait as he had been as the credits roll.
As always, our Wolf writing team and FBI directors and production teams have done a great job keeping us glued to our seats, anxiously awaiting to see what will happen next. It will be exciting to see how this storyline progresses and if Forrester's mother is ever cleared of what she has been accused of. Only time will tell.