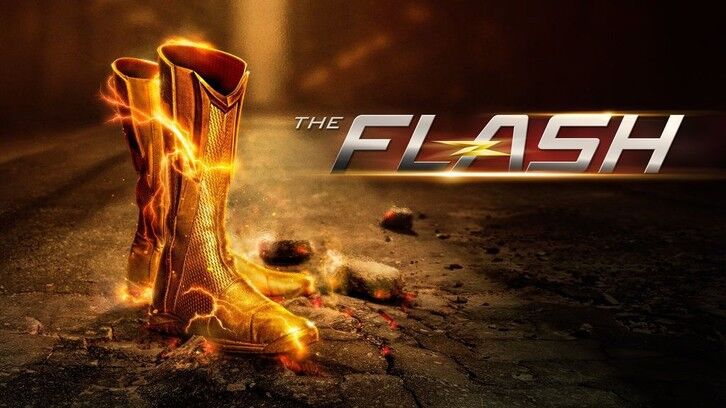 The Flash's 5-episode Armageddon event ended this week. We saw DC's finest teaming up and fighting it out for the fate of the world. Our SpoilerTV roundtable will let you know if Armageddon lived up the hype or if it simply fizzled out?
1. Did you favorite heroes meet your expectations?



NaomiAnna- I would have loved Black Lightning to play a bigger role, but I am not even sure what more he could have done. I was really happy to see him supporting Barry and being the voice of wisdom when he really needed to hear it. Batwoman was amazing. I loved seeing her fight Flash and her more intimate scenes as a friend to Iris West.





DJRiter- Not in the slightest. My favorite heroes used in this so-called "event" were not needed and they were unnecessary and misused. Aside from Cress Williams as Black Lightning's Jefferson Pierce, Neal McDonough as Damian Darkh, and Courtney Ford's very brief scenes at the end of the final episode, there was absolutely no storyline dictated reason for the appearances of Javicia Leslie's Batwoman, Chyler Leigh's Supergirl's Alex Danvers/Sentinel, Ryan Choi as the new Atom, and Katherine McNamara's Mia Queen. All these characters and actors were there for just window dressing so they could call this overlong story an event due to the appearance of other heroes from CW shows.
2. If you had to give Despero a villain rating from 1-5, 1 being terrible and 5 being amazing, what would you give him? Why?



NaomiAnna- I would give him a 4. He wasn't very menacing, but he was sort of a puzzle to figure out. He appeared to be really trying to do the world some good, but ended up being on a very slippery slope of evil by the end of the event. I can't lie though- I was team "let Thawne die" myself so Despero and I were on the same side of that issue.





DJRiter- I would give Despero a 2 as a villain in that he was never truly menacing. This was not the comic book version of this character.
3. Eobard Thawne turned out to be up to his old tricks in trying to destroy Barry , but Damien Darkh took a different path in Armageddon. What did you think about how their storylines played out?
NaomiAnna- I was not excited at the idea of Thawne, but I do love that he changed the timeline to steal EVERY part of Barry's life- even making him the villain. Giving Barry the chance to don the yellow Reverse Flash suit was pretty bad ass.
I really enjoyed the Damien Darkh story. He was looking for a way to bring his daughter back and that was more emotional to me than Barry trying to get Iris back. I know he always finds his way back to her so I wasn't worried that he wouldn't get her to remember him. I don't know that much about Damien, so I was a lot more interested in whether his chance to reconnect with Nora would work. I also enjoyed watching him clash with Frost and Chillblaine.




DJRiter- Thawne's conclusion was lackluster whereas thanks to McDonough's nuanced take on the character of Damian Darkh, his character showed growth and change.
4. Did any episode, scene, and/or character stand out to you in a good way? Which one(s)? Why?

NaomiAnna- Of course, the gold boots were epic! It was great to see Flash as an independent and powerful hero with all kinds of speed tricks up his sleeve. I also loved seeing Ryan and Iris' friendship. I hope that it can be developed on the respective shows this season.
Another scene that stood out to me was Thawne taunting Caitlin about her life being at a standstill. I was happy that the creators went there. She has been the only character who has not really had a real chance to grow. And honestly, Danielle Panabaker had a chance to shine in that back and forth with her rebuttal. I was happy for her.




DJRiter- It is a shame that Joe West's wisdom and presence did not show up until the final episode. If he had been there in earlier episodes, he could have talked sense to and put an end to the nonsense that happened. His dressing down of Barry and Iris berating them for even considering letting Thawne die in Episode Five was one of the most powerful of Armageddon. Equally, powerful was the unexpected return of Courtney Ford as Norah Darkh and her reaction to find out that once again her father had sacrificed himself to save her. Another powerful moment was Caitlyn's confrontation with Thawne telling him she had spent the last eight years hating him.
5. Was there anything that you could have done without? Anything the creators could have added to make the event better?




NaomiAnna- Whew, let's see. I was going to say the entire 5th episode, but I've had a change of heart. I will say that Joe yelling at Barry and Iris like they are tweens was pretty cringe and anything involving Cecile and her weird, ever changing empathy powers was unnecessary. The actress that plays Cecile has to find a better way to convey Cecile. What she's doing now is a complete turn off. Chester's wig was also a huge no-no.
Joe is often a voice of reason on the show, but I was very surprised at his reaction to letting Thawne be erased from the timeline. He was aggressive and angry instead of understanding their position and arguing his side. Equating them to killers and not heroes for entertaining the thought of a world without Thawne seemed very unfair.





DJRiter- I could have totally done without yet another crisis on the Flash that focused on time travel and time shenanigans. For a character who battled so many different villains in the comics, Barry Allen's worst enemy on the show is himself and dealing with changes to timelines, that storyline is getting very redundant and frankly boring. It is as though the writers do not care to commit firmly to anything at all or any character development. Overall, Armageddon was just yet another someone has messed with the timeline story that would have been better served as just regular episodes of the series with better development and an actual purpose for the appearance of its guest stars than being labeled an "event" or crossover.
6. In one word, describe your final reaction to Armageddon.




NaomiAnna- Satisfying





DJRiter-Lackluster





Well, there you have it! The Flash Armageddon event is done and the final verdict from our roundtable is mixed. What did you all think of Armageddon? What were your favorite or not so enjoyable moments? Share them with us in the comments below. As always, thanks for reading!





The Flash Season 8 will return to the CW on a new night. It will now air on Wednesdays at 8pm, beginning March 9th.