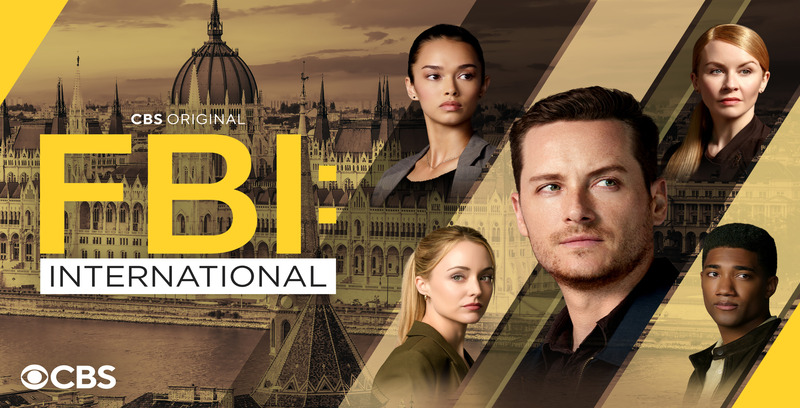 Wolf world takes on another sensitive issue in today's world in this episode, which is that once something is out there on the internet, it is almost impossible to take it back. While the internet has allowed the world to become more informed, and made instant access to information an almost expectation now, it is important to see that the internet can also be a dark place if used in a malicious way, and as the world has seen with the increase in cyberbullying and teen suicide related to online activities, along with online trafficking and predators.
The episode opens to a young girl who is being recorded by someone on a video camera. The man tells her to take clothes off, but the girl is reluctant. There is also a woman present with the man behind camera. The door buzzes, and the man goes to answer it, and the woman speaks with the young girl and tells her she is making her look bad and she needs to do what he tells her. The two women hear fighting, and then a gunshot, and find that the man has been shot in groin. The women quickly leave the apartment in separate directions.
In the meantime, Raines got into Eckersly's computer and camera, and they find the video that was being shot right before he died. Vo says the image went out to all the local police and one was able to identify her as Pavlina Dudek, and she will meet with them but only away from her home, as she does not want her family to know she was about to film a porn scene. Pavlina meets with Raines and Vo, and said she did not see who shot him, and that the door chimed and he went to answer it, and she could not see the door from the bed. She said as soon as she walked in she knew she had made a mistake and he was bad, and that there was no one else at the studio but Adela Buzek, who recruits women for the men who film porn. Pavlina gives Adela's number and info she has about her to Vo and Raines. Pavlina says it is terrible but a part of her is glad he was killed as she would have gone through with it, but now she can reconsider her decision. The team goes to Adela's apartment and she is packed up and getting ready to leave. They ask her what happened with Lloyd, and why is she leaving town, and she says she does not feel safe, but she knows nothing about why he was killed or by whom. She said she had known him for 3 months and she had recruited 20-25 girls for him, and she had never had a problem with the other American who always paid cash, and identifies Dobbins. She says she will tell them where he is for finders fee. The team arrives at his place, and it is heavily secured with cameras all around outside. They search the grounds and a car tries to hit Vo, Raines and Scott and takes off. The team pursues and they chase the vehicle with help from the Prague police. Dobbins crashes, and takes off on foot. They chase him, and then they arrest him.
Scott and Jamie go to see Jim, and tell him they know Ella is in Prague. Jamie tells him they can help him to help Ella and he knows she is in Prague but does not know where. He says that she found out Eckersly was in Prague and was still filming, and she told Jim that those 3 men were responsible for Kayla's death and they needed to pay for it. Jim says he can't lose both his daughters, and the team feels if she is still there, she is likely after her third target, Kral. The team and police all have her photo so they spread out to look for her.
Jamie asks to question Jim Clancy alone and if doesn't go anywhere will have Scott come in to close, and Scott agrees. Jamie tells him they have Ella and he wants to see her, but Jamie says he was a cop and know how this works. She tells him that they know one of them was likely behind the murder so they could launch a big investigation or if who did it could come forward and just admit it, they would not need the investigation and Jim then says he killed Eckersly. Jamie asks if he went with the intention of killing him and he says no, he wanted to talk to him. Jamie prompts him and Jim says Lloyd lunged for his gun and it went off with both shots and Lloyd said he would kill him. Clancy says he took the gun because Lloyd had made threats against his family already. Jamie asks if Ella knew he was going there and asks if she was in Prague for other reasons. Jim says he did not speak a word to her about what happened and that he feels great remorse. Katrin says to Scott that she handed it to him.
Ella sees her dad and Jamie gives them a minute. Scott asks her what she thinks he is telling her and she says probably that he loves her. Dobbins extradition is being served and he does not want to go and asks Detective Novak for asylum in her country. She says he is all theirs and asks sarcastically if Asylum is an energy drink. Detective Novak was a very enjoyable character to get to know, and it was wonderful to see how appreciative and collaborative she and the other Prague detectives wanted to be with the Fly Team.
We then move to Jamie speaking to Ella. She is getting on a bus to go to Norway to visit cousins, just like her sister always wanted. Ella asks if she has a sister and she says she did. This is perhaps a foreshadowing of the coming story that will regale us the tragedy that has become the difficult anniversary she and her mother cannot forget…I guess time will tell. Jamie tells Ella to go have the life Kayla and her dad would want for her. We then see Jamie on a bridge and she dumps Ella's bag she had thrown behind the trash cans into the water. She then takes a picture and send to her mom as the episode closes.
This certainly was a great episode as we start to see a bit more into who Kellett is and a glimpse into her past, watch the growing friendship (and maybe a few sparks) between Vo and Raines, and again see our Wolf Entertainment writers deal with very real and terrifying crimes in an honest and sensitive way.
Let us know what you thought about this episode in the comments below.