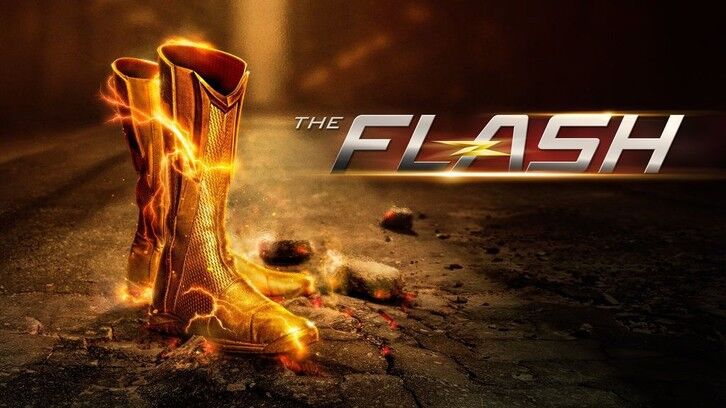 The Flash: Armageddon Roundtable
The Flash is kicking off its Season 8 return with a five-episode event beginning on Tuesday, November 16th. "Armageddon" is being touted as a star-studded, superhero event. In crossover fashion, we are poised to see heroes from across our favorite comic book shows like Batwoman, Supergirl and Black Lightning! Join us in discussing our hopes, do's and don'ts and all things Flash related.
1. Crossovers are some of the most anticipated events for the CW. What heroes are you most excited to see in Central City? Why?
DR (DJRiter) - One of the main reasons I am watching the event (the showrunner has declared that it really isn't a crossover) is for the solo debut of Supergirl's Chyler Leigh's superhero persona, Sentinel. This will be the first time she's been a part of an event like this without her sister, Supergirl. Sentinel/Alex standing/fighting on her own has been a long time coming and I only hope that in her appearance in these episodes she is treated with the respect she is due and deserves.
Also, Black Lightning's Jefferson Pierce and Barry Allen's interactions were a highlight of Crisis. There was so much unexplored potential for Jefferson to become the superhero mentor to Barry, that Oliver once was. Barry always functions a little better when he gets to bond with a more experienced hero. Plus, the actors' chemistry had fans rooting for them to get more screen time together.
NK(NaomiAnna)- Black Lightning is a favorite of mine, and though I wasn't always on board with where the show went, his character is one I can always root for. A crossover with Black Lightning and The Flash was a missed opportunity in my opinion, so seeing him in the mix will be exciting.
I also love, love, love Ray Palmer's Atom. He's just such a great guy and funny. I'll be tuning in for him too!
I am also interested to see what the new Batwoman brings to the hero line-up.
JH(Prpleight) - Black Lightning is the hero I'm most excited to see. I was really hoping that, after Crisis, that we'd see him more involved with the crossovers. When the series ended I lost hope, so I was really thrilled to see him in the promo. I was also happy to see Atom in the trailers.
2. Landing special guest star Tony Curran as Despero is pretty big stuff for The Flash. What are you hoping to see him do with the big bad during this event?
DR (DJRiter) - Hopefully Despero will bring a sense of real menace to the event, while also opening up the new Arrowverse universe a little more, hinting at bigger threats and challenges to come.
NK (NaomiAnna)- Tony Curran completely creeped me out in his Underworld:Evolution role, so I am hoping that he brings fear and foreboding to our heroes. Sadly, some of the big bads have ended up as big thuds (Cicada & Godspeed come to mind) so this is a great opportunity to rebound and raise the stakes. My fingers are crossed.
JH (Prpleight) - I confess I do not recognize this actor's name. (I have seen Underworld: Evolution but cannot connect any character with his name. But, if you tell me who he played my response will be "Oh!". LOL)
3. Looks like Eobard Thawne and Damien Darkh will be joining the Armageddon fray. Are you excited for these two to show up? Will they be friends or foes to our heroes?
DR (DJRiter) - The big questions are what versions of these major villains we will get and whether or not this crossover/event series benefits from resurrecting them. Darkh's storyline wrapped up in an emotionally effective and narratively satisfying way on Legends of Tomorrow. Thawne, meanwhile, is a Pandora's Box that The Flash only ever opens just a crack. It's not likely Armageddon will be the point in The Flash's run that the show finally takes the lid off Thawne. So, his role will likely be an extended cameo. I predict he will work alongside the heroes but may sneak in some fresh betrayal or treachery during the conflict.
JH (Prpleight) - I am so extremely bored with shows never letting villains go away after they've been defeated. I know it's a long standing tradition in comic books (and old Dracula movies.). But I find it boring. Create a new better villain. I could live another couple of decades without seeing the Daleks or Cybermen again. So, nope.Sorry. Not excited.
NK (NaomiAnna)- I have to agree with JH here. I liked Damien Darkh just fine, but am I really interested in his return- nah. And Thawne is a double, no triple nah. I know he is Barry's greatest foe, but Tom Cavanaugh's Thawne just doesn't do it for me anymore. Since they are poised to come back, I hope they can at least give us a few laughs and surprise us by offering to put aside petty differences for the chance to be a menace down the road.
4. The Flash EP, Eric Wallace, has been quoted as saying the five-episode event will be some of the most emotional Flash episodes ever. What do you think he means?
DR (DJRiter) - Emotional for the characters or for the viewers? The Flash is perhaps the most emotionally driven show of the Arrowverse. If they do pull off an intense, suspenseful string of episodes, what characters will be in the eyes of these emotional hurricanes? What relationships are there to jeopardize or test or strengthen? There are possibilities sure, but when the world is always ending on a show, what makes Armageddon extra emotional.
JH (Prpleight) - When I hear an EP talk about how "emotional" a story is going to be my first thought is "They're not killing a character off for the melodrama are they?" Too frequently that's the shortcut to drama. I sincerely hope they are planning great character based stories that push the characters to their limits. Oops, that sounds like I wouldn't be happy with an emotional happy story. Love those too.
NK(NaomiAnna)- I think what he's going for here is bringing the heroes and their loved ones to the brink of despair and pulling them back at just the right moment. From the beginning of The Flash, emotional story arcs about family, friendship,and destiny have propelled the show and been one of the lures for its fans. Barry losing his mom and dad, Iris losing her mom, Nora being erased etc…-all of these things have been emotional and the actors tend to knock these kinds of scenes out of the park. So, whatever the creators have in mind, the right amount of emotion from the actor can make it come together.
5. Any other characters from The Flash that you are hoping to see? Any big storylines you want to see bulding from this event? What don't you wanna see happening with your favorites?
DR (DJRiter)- In a perfect storytelling world, Armageddon would reset The Flash, give it a chance to start a new chapter with a new focus. Barry is once again the alleged cause of the world ending, and he needs a new motivation for his future or the show's endgame. With alternate timelines involved, there's a good chance that we'll get some fun character pairings. It would have been great for a reteaming of Alex Danvers and Sara Lance, they made a formidable team in Crisis on Earth X. Unfortunately, Sara is not in Armageddon. Perhaps Sentinel can team up with Killer Frost, or Batwoman, it would be fun to see Alex and Caitlyn bond over science.
JH (Prpleight) - I've struggled with the show over the past couple of seasons. I'm hoping for a strong story that sets up a great season. I'm hoping the villain is a real challenge...as smart as the good guys. I like it when the heroes have to work hard for the win.
NK (NaomiAnna)- I haven't been excited for The Flash since Season 5. The obvious cooling off of the main ship (West Allen) made for some awkward viewing. The recent big bads have also been pretty lame compared to the ones from earlier seasons. Where are the Zooms and the Savitars- villains that really scared our favorite characters and the fans. So, what I am most hoping for is a strong foe that stirs our heroes to action and gives us a real scare too.
I am also hoping to see Iris being set up for greatness. I hope she gets to use her skills as an investigative reporter to uncover clues and help Barry and the team bring the fight to Despero. What I don't wanna see is the same Barry who can't figure out anything by himself even though he's supposed to be a genius.
6. In a word, describe your feelings about the upcoming crossover event.
DR (DJRiter) - Apprehensive
JH (Prpleight) - Hopeful.
NK (NaomiAnna)- Optimistic
There you have our hopes, do's and don'ts for The Flash: Armageddon event. We hope you enjoyed our back and forth. Let us know what you think after the first episode! We will be back at the end of the event to discuss what we had right and where we may have been wildly off base. Thanks for reading!
The Flash: Armageddon begins on Tuesday, November 16th on the CW at 7pm Central.