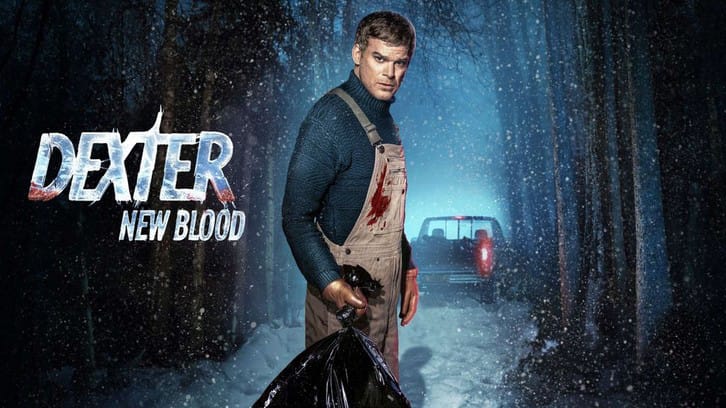 "I've gotten rusty"
I have to say I'm a bit worried about the direction this is going, or maybe the lack of it. I imagine the idea was to create a neatly wrapped mini-series to give this beloved character a proper goodbye, but right now I don't see it, I might be wrong but they don't seem to have a clear path.
I figured this mini-series would focus on Harrison and how Dexter can guide him, for good or ill, and though there is some of that, and I have to say I'm thoroughly enjoying it, it's just not enough of a focus. I did like the whole thing with Harrison and bullies and that look when he saw the other kid's painting, I don't think anyone was doubting it but it's clear he has a dark streak, how far that goes is the remaining question.
As for Dexter, we see him scrambling to fix his mess, and boy do I mean scrambling, the dogs make it all harder but also, what was that with the bear? I hate Dexter being so lost, I know he's rusty and he's been "clean" for a long time, but are you telling me it's not in his "training" to look for places where to get rid of a body, especially if it was as easy as they made it seem when he finally figured it out.
Speaking of trouble, I'm only excited about the host of the true-crime podcast because she's Jamie Chung, but it just provides another hurdle for Dexter to get stuck on, and don't get me started on Debra's ghost again, just useless. And the other bad guy, the hunter, are you telling me a guy spends all that time and energy on kidnapping this girl only to hunt her for such a short moment? I'm not an expert but that just doesn't track.
And there's also something about his internal monologue that bugs me, trying to convince himself of things is typical but I did think it was a little off, the writing felt clunky. I was really looking forward to this and I still enjoy it, but I can't say I'm not disappointed, one of the main criticisms about the way the show ended was the messiness, why not take the time to correct that and truly pay attention to that? especially since it's been so long.
"One and done"
What did you think about the episode? Comment below.