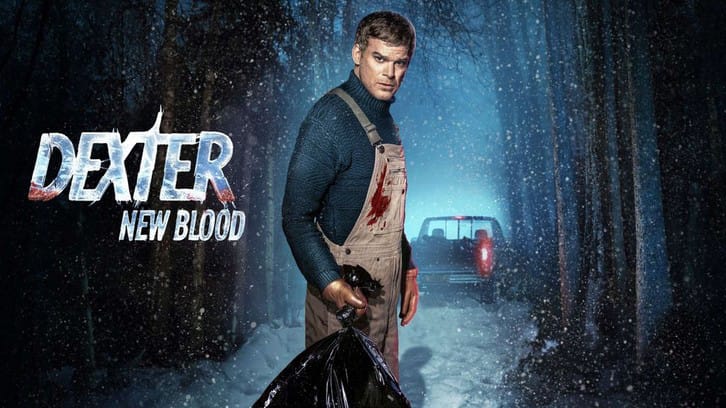 "He wanted to know what it felt like."
Okay, now we're talking, this feels like we're getting to the point of this season, I did not expect Harrison to be so arrogant to pull something like this so soon but it's not completely off, especially since he's a teenager, I did love the speech, it feels like he's playing the game to get even closer to Audrey and not for the popularity alone. I'm really interested in seeing the moment when Dexter and Harrison are both really honest with each other.
Debra continues to be annoying, the writing's not great but I feel the true issue for me here is the performance, it's just too over the top for me, like she's in a play, and I love Jennifer Carpenter but I'm starting to wonder if she was ever actually good or if I just loved her character, because this echo in Dexter's head is definitely not Deb, and I would be super into seeing differences between the Debra we knew and the one he remembers but it's a hard line to walk and I definitely don't see enough finesse here for that to make sense.
About Kurt, I get that he's fishing for clues regarding his son's death, it makes sense that he lied though it doesn't make sense for Angela to believe him so quickly, I know she's trying to follow up but she was super quick to believe it from what she said to Dexter. And the way Kurt picked his new victim up was just too out in the open, I get that he has power in the town but it doesn't seem like he has that kind of power.
I loved Dexter recreating the crime scene, and the Trinity call back, a little nostalgia for the fans. And I'm super into Jamie Chung getting into the investigation into the missing girls though preparing herself a drink was more odd and impractical than charming. Overall this is definitely a path I'm interested in, on the one hand, the investigation into Kurt while Kurt also investigates Dexter and at the same time Dexter attempting to guide Harrison and protect them both from accountability, not super neat and impeccably written, but entertaining nonetheless.
"He was born in blood just like you."
What did you think of this episode? Let me know in the comments.