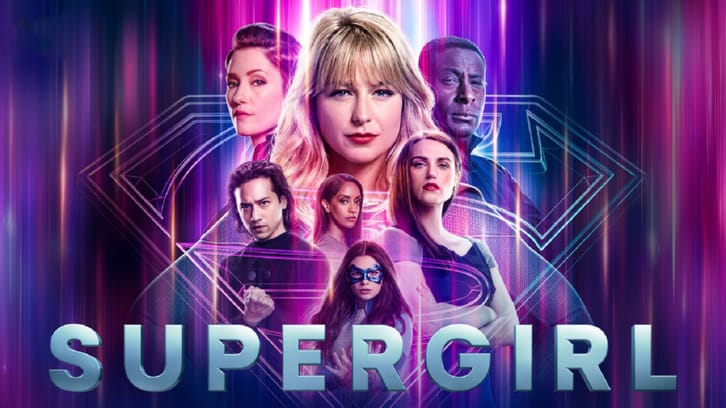 For the first time this season Supergirl gave fans what they've been wanting for a long while with Nightmare in National City, a Kara (Melissa Benoist) centric episode. Only it wasn't the kind of Kara episode they were expecting, as the episode ends with her deciding to say farewell to Kara Danvers-reporter and quitting Catco. This is a decision that has been coming since season 2 as Kara has always struggled to balance her life being both Kara Danvers /reporter and Supergirl. William (Staz Nair) beautifully reminds Kara of Cat Grant's wise words, "You can have it all, you just can't have it all at the same time." The outcome is a better episode than it first appears to be with a very nuanced performance from Benoist.
Nightmare in National City
is one of those episodes that will take more than one viewing to recognize its layered messages. At first glance, the show looked like it was following a familiar CW trope of allowing male superheroes like Flash (Grant Gustin), Green Arrow (Stephen Amell), and Superman (Tyler Hoechlin) to have a career, a superhero life, and relationships while denying Supergirl (Melissa Benoist) hers. However, if you step back and look at it again you see that this episode of
Supergirl
is subtly laying the groundwork for Kara/Supergirl's ultimate fate. They are setting things in motion for Kara to search for a place to belong where she can truly be herself, Kara Zor-El, without having to juggle two identities. Kara needs a reset—a place to process, reassess her purpose, and plan her next steps to be wholly Kara Zor-El.
Supergirl
's final seasons is why have they suddenly made the Girl of Steel the weakest member of the team, suddenly more indecisive, vulnerable as though she's lost her vision and purpose. Even more puzzling is that they are now doing the same thing to their excellent villain, Nyxly (Peta Sergeant), dampening her down this week to be a lamb following the AI in her Lexosuit that turns out to be Lex Luthor (Jon Cryer) himself. Why do that to this great villain all to prop up the anti-climactic and lackluster return of Lex?
Supergirl
needs in these few remaining episodes are many more of those little character moments that remind us of what a great team and family these characters make. In
Nightmare in National City
those moments came from Alex delivering Esme (Mila Jones)'s artwork (and yes, inquiring minds want to know if Jones really drew them), Brainy and Lena (Katie McGrath) working as a science team, and of course more Danvers Sisters moments. What did you think of
Nightmare in
? Do you think Supergirl is going to get the happy ending she deserves? Share your thoughts in the comments below.