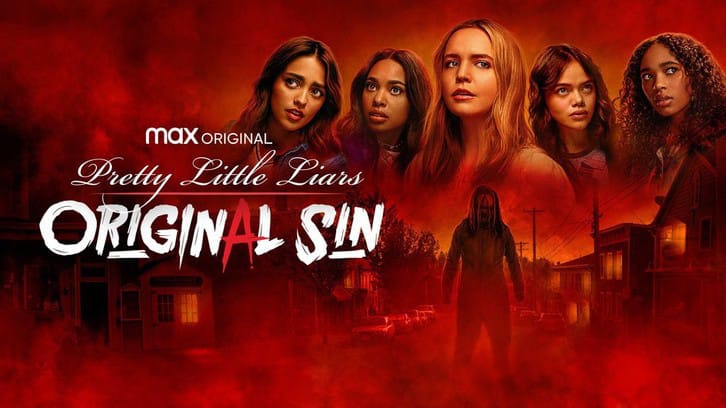 Alex Aiono (Doogie Kamealoha, M.D., Finding 'Ohana), Mallory Bechtel (Dear Evan Hansen on Broadway, Hereditary) and Eric Johnson (Fifty Shades Trilogy, The Knick) have joined the cast of HBO Max's Pretty Little Liars: Original Sin as series regulars.
Aiono
will play Shawn, Noa's (Reficco) supportive boyfriend and one of the most popular jocks at Millwood High.
Bechtel
takes on Karen, Millwood High's reigning queen of mean and an antagonist to the Little Liars.
Johson
will portray Sheriff Beasley, the domineering patriarch of the Beasley family.
---
HBO Max continues to round out the cast for the upcoming Pretty Little Liars: Original Sin as Carson Rowland (Sweet Magnolias, American Housewife), Jordan Gonzalez (The L Word: Generation Q), Ben Cook (West Side Story, The First Lady) Elias Kacavas (Euphoria) and Benton Greene (Ghost, Riverdale) join as recurring.
Rowland
will play Chip. Like Tabby (Kinney), Chip is a major film buff. And he's not-so-secretly crushing on her.
Gonzalez
takes on Ash, a handsome transgender student at Millwood High and romantic interest to Minnie (Malia Pyles).
Cook
will appear as Henry, an arrogant, yet deeply talented ballerino at Millwood high and partner to Faran (Zaria) …on and off the stage.
Kacavas
joins the cast as Greg, Karen's (Mallory Bechtel) picture-perfect boyfriend by day. By night, they share a secretly tumultuous relationship echoing that of Karen's own parents. Lastly,
Greene
will recur as Zeke, Faran's adoring father. Zeke struggles to navigate the hardscrabble world of the steel mill and the frilly, feminine world of ballet that his daughter inhabits.
---