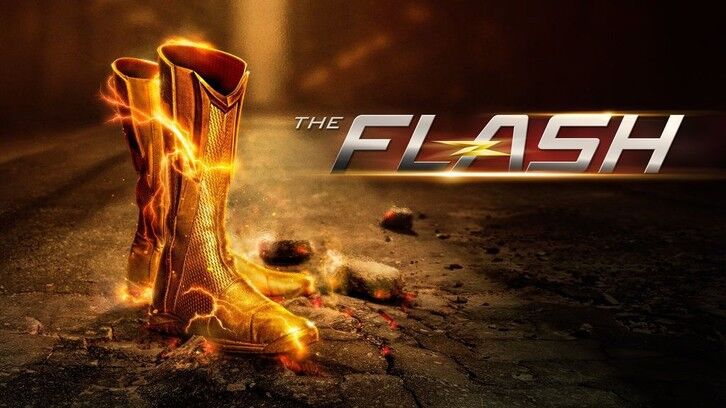 The Flash has gotten mired in some tired, uninspired storylines. Even the addition of John Diggle couldn't make this one work. Let's discuss.
Godspeed
I'm not sure if it's because the Godspeed character has been teased and teased over a few seasons with no real payoff, but this speedster war isn't very high stakes for me. I can't really put it into words, but it's boring and doesn't have me on the edge of my seat like it should.
The amnesia ridden August Heart adds a little spark to this dry story- just a little. That could very well be because the actor, Karan Oberoi, is gorgeous but that's not the point. The point is that this war story is flat and no matter what they do to hype it up or make it feel like The Flash family is in danger, I can't get on board. Hopefully, they can pull this story together. I'm not convinced they can.
Iris West-Allen
Covid or needing a rest, the absence of Candice Patton from this storyline makes it hard to digest. It's The Flash so Iris phasing through time isn't that big of a deal, but what is strange is that Barry Allen (THEE Barry Allen) didn't realize her condition was speed related until Deon points it out. Barry literally recreated the SpeedForce with Iris so it doesn't make good sense or story continuity that he didn't detect what was happening to her. Let alone that he didn't notice with his own eyes that she wasn't just suffering from a cold or even speedster induced morning sickness. Just like the writers finally managed to figure out how to smartly write Barry and Iris making babies without sex scenes, it's hard to believe that they couldn't have done a smart re-write and/or re-shoot of the missing Iris in a more believable way. It just reeks of laziness and a "they'll watch anything we create" mentality. I may be wrong, but it just feels like a let down.
Stuff like that is the bigger problem with The Flash for me. It has consistently gone downhill in its storytelling. We all suspend belief when we enjoy these shows but sensible conclusions shouldn't be lost on us and as an audience/fan, it is kinda insulting.
Team Flash
It's always a treat to see Chester fanboy over the people he meets. Diggle isn't any different, so his meeting with him was a joy. Chester is just a great guy and he has helped to bring some much needed heart to this show. But he can't do it alone.
Allegra has become a more interesting character and it would be nice to see her development as a meta and a reporter continue. Her storyline with Ultraviolet was a decent addition to the family theme, but it's a shame that she had to lose her cousin before realizing that family always comes first.
Cecile's once telepathic powers have morphed into abilities that I don't think anyone understands. Can anyone explain her powers to me? She can sense other people's emotions, she can project her emotions onto other people, she can project other people's emotions to others.... I have no idea how this all works, but somehow it does. As Diggle said, she has "leveled up." Oh, spare me!
Joe and Kristen Kramer have an interesting story going but with the other messes going on (a war!) it's a little crazy that they are out in the field with weapons that can really hurt metas like Godspeed, but they are hunting her former partner. Bad timing maybe??
Other Things I was Thinking
*The Flash kids are pretty cute. Their few seconds at the end did bring a big smile to my face. I hope that the bummer of a season doesn't sour my mood for them.
*Diggle heeding the call as Green Lantern- Yaaaasssss!
*Barry, you better relax that voice when you talk to Chester!
*Kramer's former partner is immortal or so he says, so why is Joe so worried about her pointing a gun at him. I just have to laugh!
*Is it just me or does Barry seem to be out of breath a lot? When he talks to people he seems to be huffing and puffing a lot longer than I remember.
Well, I wasn't very impressed with this episode if you can tell. I am hoping for a great two part finale. With the addition of the Flash kids, Jay Garrick and maybe some other favorites, a girl can dream can't she? What did you think of "P.O.W."? Let me know in the comments or on Twitter @NaomiAnna_.
The Flash airs on the CW on Tuesdays at 7pm. As always, thanks for reading!