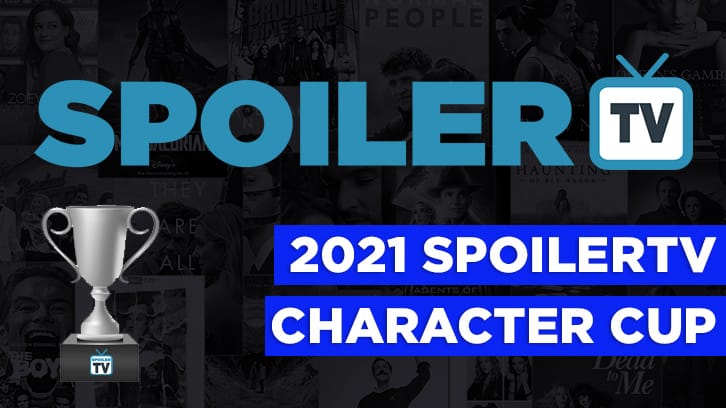 With the nominations and rankings done, our final character list can be revealed. Below you will find a ranked list of characters that made it into the 2021 Character Cup and the official brackets. You will notice that this year we have 61 characters competing instead of 64. That is because we had a four way tie for the last spots and we cannot take on 65 characters in the game format. Therefore, the top 3 characters will have a bye for the first round (they automatically make it to the second round without competing against anyone).
For those new to the Character Cup, one additional piece of fun is the prediction contest. I highly urge you to enter because it's a lot of fun and absolutely free. This is your chance to guess which characters will win each round. Remember the prediction contest is about who you think will win, NOT who you want to win.
Like last year, we are using Challonge to run it. You will have to put in an email address to create your bracket, but the only person who can see that e-mail is me and I never look at it. Feel free to make up a totally bogus address. The system does send out an e-mail announcing the winners at the end but I will post that info here too. You have until noon CST on Monday, July 5 to complete your predictions. When the prediction phase ends, the Character Cup will begin. Good luck! Enter the contest through the link below:



Prediction Rules:
1. Only one prediction bracket per person. If you would like to also do a wish bracket, you can. (A wish bracket is where you say which characters you would like to win, not who you think will win.) You'll have to use a different email address and clearly mark it as your wish bracket so that it will not be included in the prediction contest.
2. When titling your prediction, please use your Disqus or SpoilerTV name. If you do not have either, please use your name instead of something clever. That makes it easier to talk about who's winning so far.
3. Your predictions can be edited up until predictions close.
4. All predictions must be finalized by noon CST on Monday, July 5 to be eligible. Once the contest starts, no other predictions will be accepted.
5. The grand prize winner wins…bragging rights. Hey, I'm a teacher; I can't afford cool prizes. Last year, Nick won. Good luck to all!
Initial Ranking List:
1. Malcolm Bright (Prodigal Son)
2. Sam Winchester (Supernatural)
3. Micki Ramirez (Walker)
4. Scylla Ramshorn (Motherland: Fort Salem)
5. Riley Davis (MacGyver)
6. Lucas Bouchard (When Calls the Heart)
7. Loki Laufeyson (Loki)
8. Clark Kent (Superman & Lois)
9. Sara Lance (Legends of Tomorrow)
10. Evan 'Buck' Buckley (911)
11. Wanda Maximoff (WandaVision)
12. Matthew Casey (Chicago Fire)
13. Jay Halstead (Chicago PD)
14. Thomas Magnum (Magnum PI)
15. Bucky Barnes (The Falcon and the Winter Soldier)
16. Chloe Decker (Lucifer)
17. Buffy Summers (Buffy the Vampire Slayer)
18. Jake Peralta (Brooklyn 99)
19. Kara Danvers (Supergirl)
20. Lauren Bloom (New Amsterdam)
21. Bellamy Blake (The 100)
22. Lucy Chen (The Rookie)
23. Lois Lane (Smallville)
24. Zoey Clarke (Zoey's Extraordinary Playlist)
25. Raymond Reddington (The Blacklist)
26. Mare Sheehan (Mare of Easttown)
27. Barry Allen (The Flash)
28. Maya Bishop (Station 19)
29. Sydney Bristow (Alias)
30. Peter Bishop (Fringe)
31. Olivia Benson (Law & Order: SVU)
32. Aziraphale (Good Omens)
33. Michaela Stone (Manifest)
34. Kevin Pearson (This Is Us)
35. Ellie Bishop (NCIS)
36. Daryl Dixon (The Walking Dead)
37. The Doctor (Doctor Who)
38. Meredith Grey (Grey's Anatomy)
39. Jamie Fraser (Outlander)
40. June Osborne (The Handmaid's Tale)
41. Sheldon Cooper (Young Sheldon)
42. Nancy Drew (Nancy Drew)
43. Ava (Warrior Nun)
44. Casey Gardner (Atypical)
45. Stiles Stilinksi (Teen Wolf)
46. Melinda Monroe (Virgin River)
47. Harry Bosch (Bosch)
48. Colleen Wing (Iron Fist)
49. Clarice Starling (Clarice)
50. Adrian Monk (Monk)
51. Elizabeth Jennings (The Americans)
52. Jonas Kahnwald (Dark)
53. Shaun Murphy (The Good Doctor)
54. Eliot Spencer (Leverage)
55. Finola Jones (Debris)
56. Marty Deeks (NCIS: LA)
57. T.K. Strand (911: Lone Star)
58. Leo Fitz (Agents of SHIELD)
59. Spencer Reid (Criminal Minds)
60. Killian Jones (Once Upon a Time)
61. Oliver Queen (Arrow)